With Gamescom being focussed on markets outside the US, it's only natural that football games got a lot of attention. Though EA Sports' FIFA 16 was available for all to check out on the show floor, in the business section of the event we got to play Pro Evolution Soccer 2016 (PES 2016).
We checked it out and spoke to Adam Bhatti, European Brand Manager for Pro Evolution Soccer series at Konami Digital Entertainment to find out why this football game deserves your attention.
1. Everything is a lot more smoother
On firing up the demo at Konami's booth we were astounded with the sense of responsiveness in the controls. From stringing together passes to chasing down and tackling wingers, almost every single second of PES 2016 seemed to be smoother. The development team at Konami has made a conscious effort to keep the gameplay fast-paced. New additions like a collision system (which the game never had till this version) and one-on-one feints highlighted this when we were playing, making for a rather snappy game of footie. It's something Bhatti confirmed as well.
"PES 16 is super responsive and that's something we've really worked and focussed on making," Bhatti claims. "Back in the PS2 days when everyone loved PES, it was about pressing a button and something happening straight away. That's key for PES going forward as well, making sure we don't change that."
2. The player faces and animations are super realistic
PES 2016 sports detailed animations and player expressions. Footballers celebrate, mope, and sulk during the course of a match. Looking at the game, you'd find it hard to believe that barring cover player Neymar, no other footballer has had his face scanned for the game. Either way, you can't tell the difference. It's a testament to Konami's technical chops.
"You can't really tell whose faces we scanned and whose we haven't because we got a new modelling technique that we use and it allows us to be incredibly accurate," Bhatti confirmed.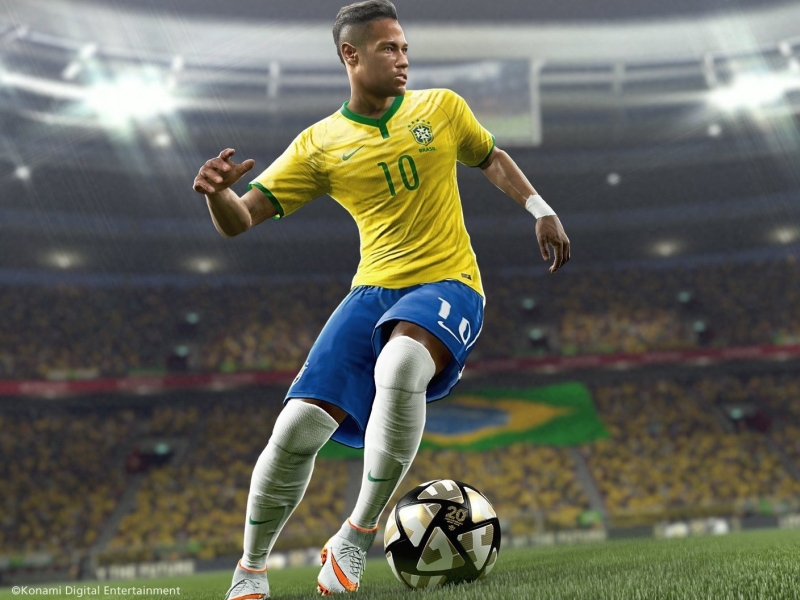 3. It is powered by the same engine as Metal Gear Solid V
Powered by the FOX engine (the same tech powering the superlative Metal Gear Solid V: The Phantom Pain) PES 2016 looks highly detailed. From blades of grass to beads of sweat, nothing seems amiss. You'd have to look really hard to find something wrong in terms of visual fidelity. The best part? Bhatti claims the game uses "probably about 50%" of the Fox engine. This leaves us piqued over what possibilities arise when future editions of the game are completely built on it.
4. The UI doesn't want to make you shoot yourself
The last few PES games sported really poor menus and icons, which made managing your team a chore. This changes in PES 2016 with a completely new interface. With smart use of colours, transparencies, menu highlights, and font, the menus of PES 2016 make its predecessor seem rough in comparison.
5. Image import comes to the PS4
With PES 2016, PS4 users can import images to customise kits. It's a feature that's been a mainstay of the PlayStation 2 and PlayStation 3 version, and PC version of the game for the longest time. It's now coming for the PS4 as well, though Bhatti tells NDTV Gadgets that Konami has yet to finalise how it would work. "We're still testing on ps4 and right now it's working on the debug units but we can't tell because they don't have the same security lock-in that the retail consoles do," he explained. "When the game goes gold in a couple of weeks we can then print a retail disc and test it."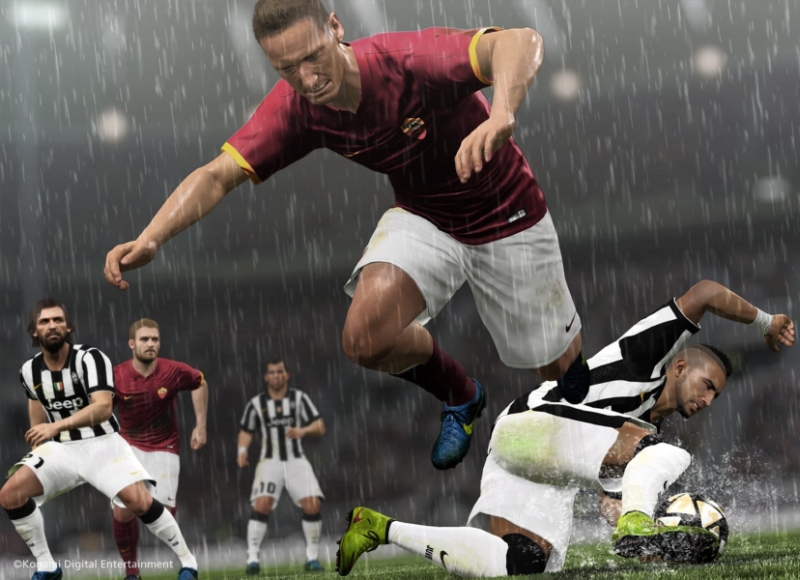 6. Don't expect the PC version of PES to be as good as on PS4 or Xbox One this year
The PES series has typically had issues with PC ports that lacked features and looked worse too. This time, Bhatti tells NDTV Gadgets, the differences will be limited to visuals, and that, to a lesser degree than before.
He stated that the PC version would look better than the PS3 and Xbox 360 versions and even possess cutscenes that those two editions will not get. However, it will not look as good as the PS4 and Xbox One version.
"It won't reach PS4 and Xbox One level but the future of the series, we're looking at that right now," Bhatti said. "I know the fans really want it to be on par with the PS4 and Xbox One and we'll get there, we're aiming for that. It's one of those things where we have to I guess, being a smaller team than some of our competition, we have to prioritise sometimes because we don't have the resources and we'll definitely get there with the PC version, it'll be on par soon."
"Right now PES 16 PC is kind of its own thing. It's definitely not like the PS3 and X360 but I have to be honest, it's not the same as Xbox One and PS4."
As it stands however, PES 2016 on consoles is fantastic to play. With a welcome sense of speed, improved visuals and a seemingly infinite number of tweaks under the hood, this is perhaps the year Konami manages to dominate Electronic Arts' FIFA in terms of quality. You won't have to wait too long to find out. The game is out September 17 and has a demo out August 13. Do you see PES 2016 replacing FIFA as your go to football game? Or are you burnt out on the sport? Let us know in the comments.