While companies like Electronic Arts and Zynga have set up development studios in India, Angry Birds-maker Rovio's initiatives in the country have taken a different route. The focus is partnering with local developers to make the most of this unique ecosystem.
India is the only market - other than China - where Rovio is interested in leveraging the Angry Birds brand for games that aren't developed by the company itself. At Nasscom Game Developer Conference 2014 (NGDC 2014) Rovio revealed its intention to partner with local developers for a cricket game. NDTV Gadgets spoke to Country Director Antti Ohrling on the company's plans, the challenges of the Indian market, and life beyond Angry Birds.
Angry Birds Cricket?

Explaining the thought process behind the announcement at NGDC Ohrling says, "Instead of us trying to develop a game that attracts local markets, we collaborate with game studios to create games with for that markets in mind. We've been doing that in China to the level where our partners have our source code and they will be creating that game. We're testing that."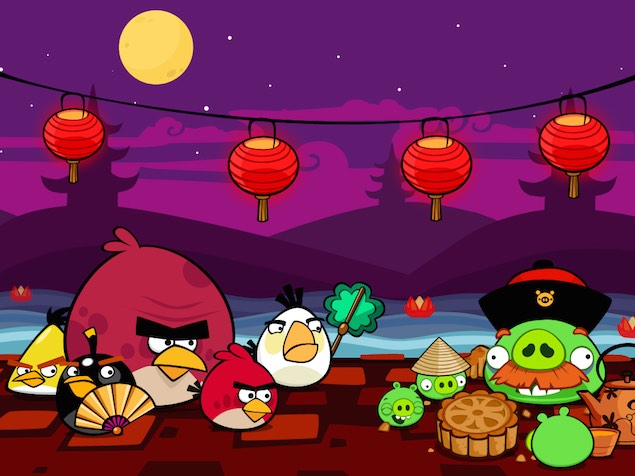 Angry Birds: Seasons featured the Moon Festival, Rovio's first attempt at being in tune with its Chinese users. Now, the company is looking to link itself with its emerging markets in a more intrinsic fashion by partnering with local developers in China and India.


The timing seems good on paper. With the cricket world cup a few months away, developers in the country are making cricket games to capitalise on the buzz. Ohrling feels adding Angry Birds to the mix could be the big differentiator.
"Would you not think, if it has good gameplay, an Angry Birds cricket game be a more interesting opportunity for a lot of developers?" he asks.
Though it sounds like a tempting proposition for most developers, things still appear to be at a nascent stage. There are a lot of questions before any potential tie-up with local developers can be discussed - commercials, terms of ownership, publishing rights, amongst other things - and it's not clear if Rovio itself has the answers to how it wants to go about the project. In that sense, Ohrling's announcement seems more of an attempt gauge the local talent's strength and interest in working with the Angry Birds IP.
While Rovio partnering with an Indian developer, would certainly gain a tremendous amount of attention, it's also important to partner with the right company. Ohrling seems aware of this, and he also has an eye on India's other big love: Bollywood.
"I'd like to vet the candidates at the beginning and then try to see how that looks," explains Ohrling. "At the end of the day when we talk about Bollywood and cricket, which are the movers and shakers of this society still, I'd love to see our IP connected to that, but it has to be at a standard that we feel that the gamers need and want. Whatever deal we do, whoever our partner is, has to raise it to the same level we keep internally in the company."
Translating popularity into revenue

Angry Birds as a brand in India is recognisable to the point where a myriad of knock-off ranging from t-shirts to balloons have found their way into the hands of an adoring public. Of course the franchise's download numbers are solid, the next challenge is to monetise a willing audience. While aligning with cricket and Bollywood will certainly help, it's important to note the differences in the Indian market.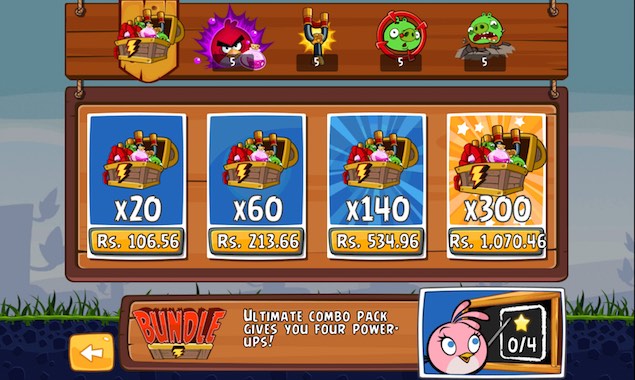 "Having a large number of downloads in India and good brand recognition makes it a good media channel as well," explains Ohrling. "The big discussion is the payment integration. If you look the monetisation model, 75 percent comes from advertising 25 percent from gamers in India and South East Asia. It's the reverse in markets like Korea and Japan."
The major reason for this is the lack of a trusted payment option in a country where cash is still king. With monetisation in India being a hot topic at NDGDC 14, Ohrling understands all too well the realities of the business. While the numbers are there in terms of downloads, consumers are hesitant to spend money. Credit card penetration is low and direct carrier billing on app stores yet to see the light of day. Ohrling says that the best approach would be keeping the end-user in mind.
"Payment integration whether it's operator integration or whichever format, from the gamer's point of view is paramount," believes Ohrling. "If you look at a lot of the games in today's world they are free to download but they have in-app purchases and the gaming experience is not good if you're not able to buy or not feel comfortable to buy from that particular place. Our aim is to provide that trusted payment source, whatever that is. Whether it comes from operator channels or other integrators, that is our aim."
Until Rovio and other game companies manage to crack the issue of monetising an untapped market, Ohrling believes that advertising is a valid option for most developers. However it should be done discerningly, he warns.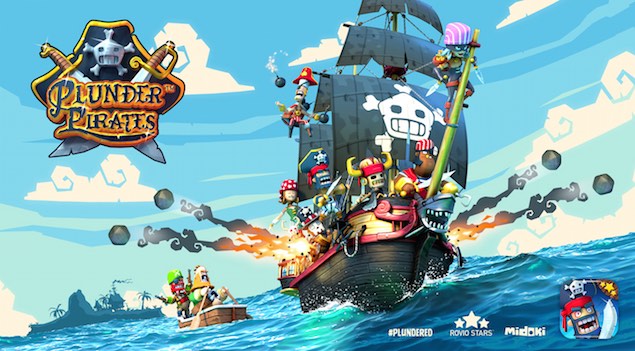 "Whenever game developers look at monetisation, advertising if it should be there, should not be an afterthought," he says. "It's going to ruin the experience. First and foremost you have to be loyal to the one who plays your game. Even if it is a free game. We at Rovio we put the fans first. We look at everything from their eyes. If the advertising doesn't look good we don't take it."
"That leads us to developing native ad formats, ad formats that actually delight users. Such as rewarding players with power-ups on viewing an ad. The idea is to try to come up with new formats that haven't been done before rather than just banners that disrupt the gameplay."
It's an interesting point given how most free-to-play experiences from Indian developers are marred by ads that are tough to avoid and annoying. Plus it's further proof that game design and monetisation via ads require to work hand in hand.
Inevitably, the conversation turns back to Angry Birds, and we wonder if there's life for the Finnish studio beyond the iconic franchise.
( Also see: An App Store Filled With One Hit Wonders )
"We are looking at other properties," says Ohrling and talks about the success of the company's publishing program - Rovio Stars - with recent releases like Plunder Pirates and Retry. So while the company is looking at other opportunities that don't involve its avian sensation, he believes Angry Birds will continue to play an integral part in Rovio's future.
"Obviously we are large because of Angry Birds - [it] is at the core [of everything that we do]."