One of the best finds of last year, cars meet football game Rocket League has continued to evolve since our last detailed discussion about how to become a pro. It brought about a host of changes in January this year, then arrived on the Xbox One a month later, introduced a new game mode, basketball in March and is now gearing up for its retail release on Friday.
In that time, Rocket League has managed to rack up 15 million unique players according to the game's developer, Psyonix. The game's success has prompted them to give Rocket League a physical release on June 24 in India and Europe, and July 5 in North America, for PlayStation 4 and Xbox One. If you were expecting a PC physical release - which is usually cheaper - think again. The disc versions are exclusive to consoles in India. Other regions like the US are getting it on PC though, so you may want to import.
It's called Rocket League Collector's Edition, as it gives you more than the digital copy. So if you're thinking of picking it up but don't what to expect for your money - Rs. 1,999 - here's an exhaustive run-through of the changes and additional content you will get with the physical copy of the game:
1. A total of three game modes: Soccar, Hoops and Snow Day
When the game launched back in July last year, Rocket League had only one mode to offer - drive rocket-powered cars into an oversized football to score goals. This has since been termed as Soccar, a play of words on soccer - how Americans refer to football - and car. In December, as a way to celebrate the holidays, Psyonix introduced a new mode called Snow Day, which replaced the giant football with a giant hockey puck instead.
The mode was supposed to be limited till the end of the year for playing online, but it was reintroduced in February and has stayed ever since. It changes the game in one significant manner - pucks aren't round from all sides unlike a football. That means you need to take a bit more care in how you approach or hit the puck, otherwise you'll taking part in multiple embarrassing misses. It still does retain the "floaty physics" that is part of Rocket League's nature, so if you get a good connection it will send the puck soaring through the air.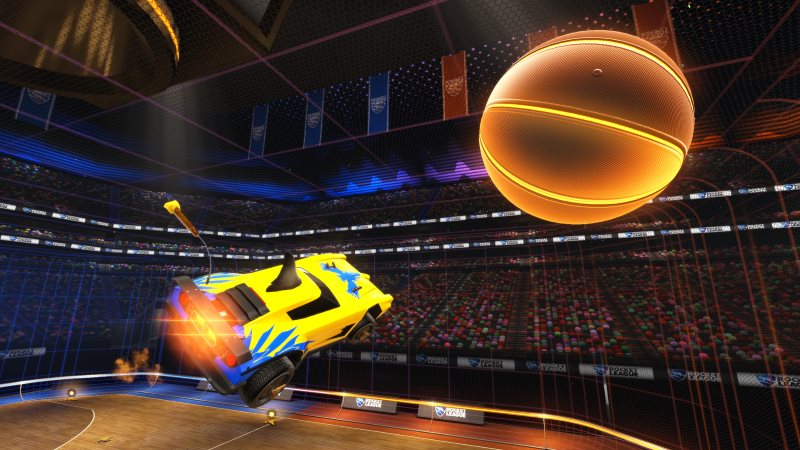 Four months later, Rocket League got a third mode - completely different from the previous two - in Hoops, a basketball variant of the game. While retaining the size of the ball from Soccar, Psyonix revamped the way of playing the game. Instead of large football goal-posts, you now have a huge basketball hoop with a solid rim. That means scoring doesn't happen from the front, but rather from the top.
The hoop net behaves in a unique fashion too - acting as the side of a mountain for the ball but non-existent for cars which can go through and pull off incredible saves before the ball touches the ground.
2. New cars exclusive to the retail release
If you don't already know, changing cars in Rocket League is like putting on a new suit. It doesn't change the person that you are, just your outer appearance. (Except the hitboxes, which is a technical term for how your car collides with objects in the environment.) You can choose from a dozen free options that come with the base game, or buy from a growing collection made by the developer at a cost.
If you pick up the game at retail launch - Rocket League Collector's Edition - you'll get six additional cars apart from the ones everyone gets when they buy just the game. But that's not all. Psyonix is also giving away four other vehicles - two designed for a new venue released in the latest update and two as part of the special edition.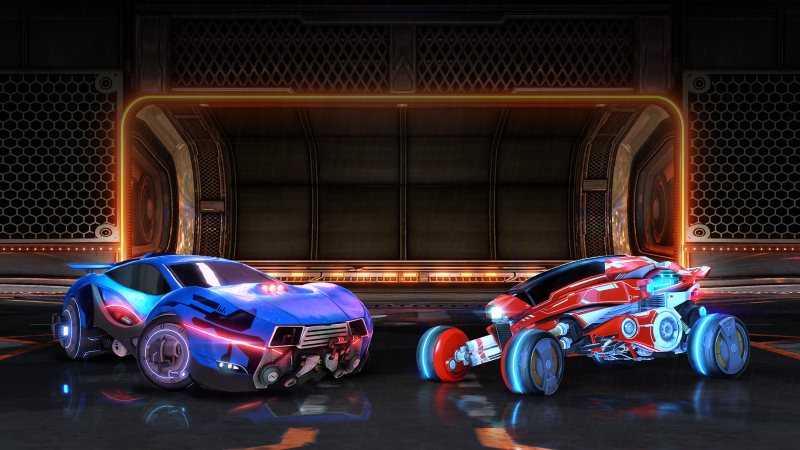 To entice players to pick up a physical copy, the developer has decided to make the latter four vehicles a timed exclusive for retail buyers until July 18. After that, other players will be able to pick them up for a fee.
3. Experimental venues
While Psyonix has offered cars as a separate purchase since the beginning, it has been intelligent on the venue front in not fracturing the community. So while more and more venues have been released as part of downloadable contents (DLCs), they have also been provided free-of-cost to Rocket League players who don't wish to purchase the extra content.
One interesting facet of these additional venues is Rocket Labs, which are a bunch of locations that are widely different in terms of layout, as opposed to more traditional counterparts that look like a football field. This might represent a change in elevation, objects that restrict ball movement or are built in a different mould, say circular.
The last of these - titled 'Utopia Retro' - has been borrowed from the game's spiritual predecessor, Supersonic Acrobatic Rocket-Powered Battle-Cars. Unlike normal pitches, both the goals are attached to each other while also allowing players to change quickly from offense to defence. Double Goal, as the name implies, provides two separate openings for you to shoot the ball into.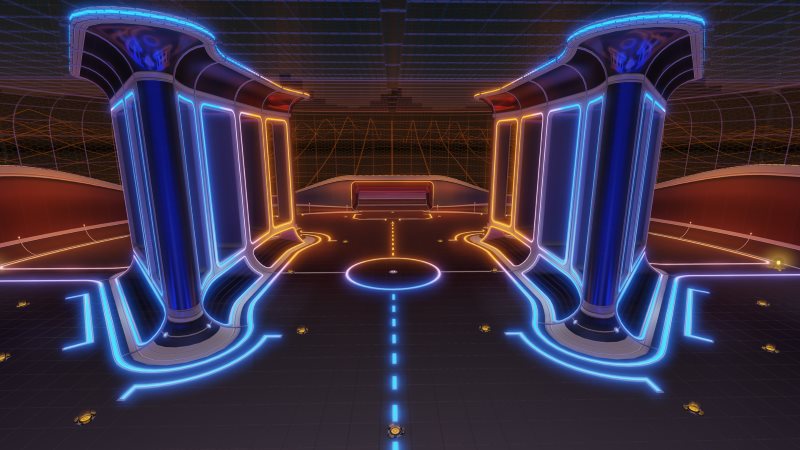 And then there's Underpass, which works on three different elevation levels. It also has angled walls and higher ceilings, adding a new dimension to play. Underpass also served as inspiration for the new Neo Tokyo venue, which adds a lot more detail while being influenced by the cyberpunk genre.
Rocket Labs can be an additional challenge for newcomers, so be sure to master the basics in the more popular venues before trying your hand at any of these.
4. Additional small but noticeable changes
If you buy the retail release and update the game before playing, you won't notice a couple of small changes so here they are. Earlier known as "Downloadable content", the first orange tab that you see in the left menu is now called "Showroom". It still serves the same purpose as before; now you can look at what you're paying for in rotational 3D along with previews for decals.
Psyonix has also inserted an end of game spotlight section that will appear before you see the scores. "After the conclusion of each match, the winning team will now be spotlighted in the center of the field, allowing players to show off," the company said in a blog post when announcing the new update. "They can jump, dodge, and spin to do tricks, and can show off their battle-cars and boost trails."
Plus, you can now earn up to a maximum of two medals for your performance in a match. Say you routinely hit the ball slowly (that makes you a Slowpoke) or score 3 to 5 goals in a game (congratulations, you're a Prodigy).
5. The pricing is a slight issue if you have a PC too
If you were planning to buy Rocket League for PS4 or Xbox One, the Collector's Edition is a sensible purchase. But if you're concerned about getting the most for your buck (and have a gaming PC), you're better off avoiding the physical copy altogether. Coming in at Rs. 1,999, Rocket League Collector's Edition contains the following:
Base game
Supersonic Fury DLC Pack
Revenge of the Battle-Cars DLC Pack
Chaos Run DLC Pack
Four other vehicles, as a timed exclusive
Exclusive art print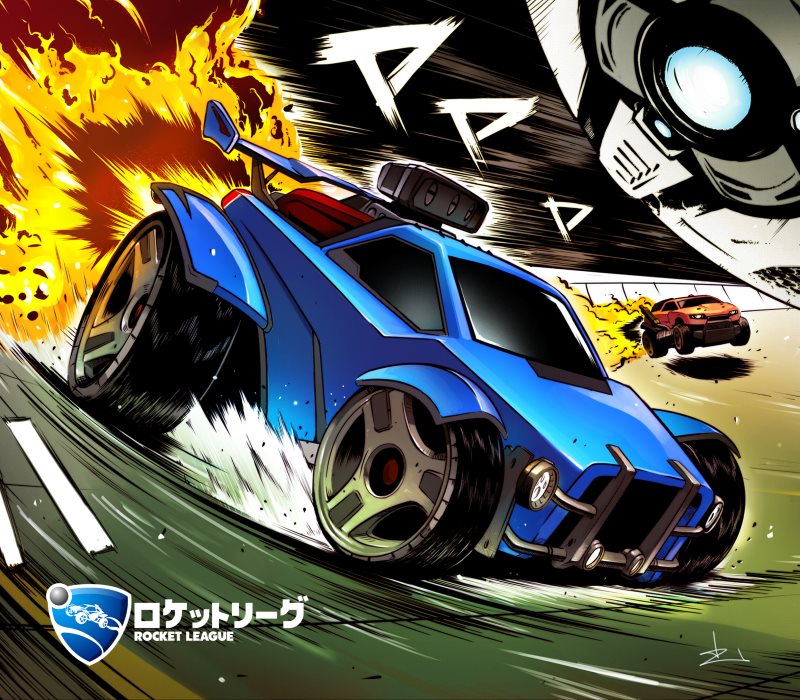 Leaving the art print and the vehicles aside, here's the cost for getting the rest via Steam:
Base game - Rs. 565
Supersonic Fury DLC Pack - Rs. 229
Revenge of the Battle-Cars DLC Pack - Rs. 229
Chaos Run DLC Pack - Rs. 229
Total - Rs. 1,252
That's a substantial difference, and if you want you can use the savings to purchase other available DLCs as well:
Back to the Future Car Pack - Rs. 119
Batman v Superman: Dawn of Justice Car Pack - Rs. 119
NBA Flag Pack - Rs. 119
Official Game Soundtrack - Rs. 259
Total - Rs. 1,868
So even after purchasing every last piece of content, you'd still end up spending less overall, which means in that case, getting the Collector's Edition doesn't make sense. So unless you really want to add Rocket League to your gaming shelf and hang up a poster - or only play games on a console, you should consider the cheaper option for this highly addictive multiplayer game.
Are you going to pick up Rocket League Collector's Edition at launch? Let us know your thoughts via the comments below or tweet to us @Gadgets360 with #RocketLeague.