When we reviewed Rise of the Tomb Raider for the Xbox One almost three months ago, we said that while the game's story and combat were up to the mark, it's main campaign was short, and the Rs. 4,699 price was prohibitive. We also wondered what it would be like to play the game with better hardware.
With Rise of the Tomb Raider finally hitting Windows PCs, we didn't have to wait any longer. Here's what you need to know about Lara Croft's latest outing.
More bang for buck
At Rs. 999 on disc or Rs. 899 on Steam at the moment (publisher Square Enix is running a 10 percent discount till February 4), Rise of the Tomb Raider on PC is significantly cheaper than its Xbox One counterpart. The Deluxe Edition of the game, which includes the season pass for additional game modes and story-based downloadable content, is available at Rs. 1,555 (also 10 percent off till February 4). There's also a version of the game on the Windows Store priced at Rs.3,439 (discounted from Rs.3,819) for the same game, so stick to Steam or retail.
(Also see: Rise of the Tomb Raider Review)
That's not all though. Baba Yaga: The Temple of the Witch - Rise of the Tomb Raider's first narrative-driven downloadable content - is available to play with the game's release on PC (provided you bought the game's season pass or the Deluxe Edition). It's a welcome addition that only just released on the Xbox One on January 26. Initial reports indicate that it adds a good two to three hours to the game. In terms of content and price, the PC version wins hands down.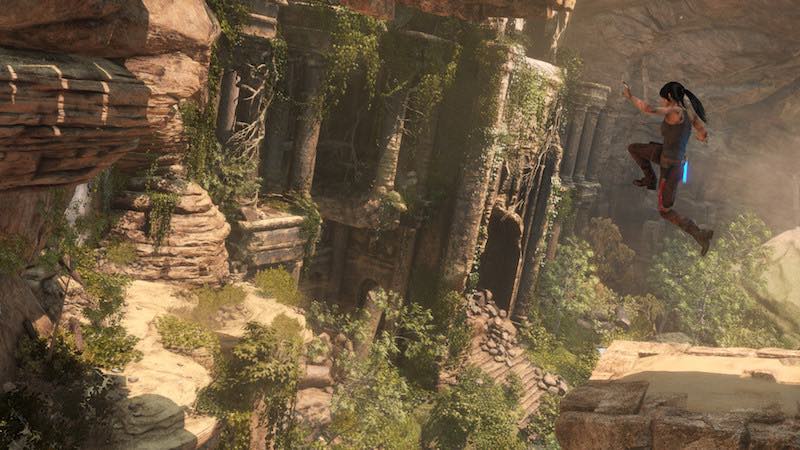 You won't be able to play it immediately
Rise of the Tomb Raider is available digitally on Steam and the Windows 10 Store, as well as on disc. Regardless of how you buy the game, there's a day-one download weighing in at 1.3GB. ​Though Square Enix hasn't commented on what's included, it probably contains the necessary files to unlock the game, not too similar to the last Tomb Raider game that had a day one download of roughly a couple of gigabytes.
(Also see: Rise of the Tomb Raider PC Requirements, Price in India Revealed)
This is the definitive version of Lara's latest adventure
Hopefully you didn't buy Rise of the Tomb Raider on the Xbox One, because the PC version is definitely the one to get. Be it the powdery Siberian snow that peppers the environment or the grand tombs you'll raid, Rise of the Tomb Raider on the PC is a visual feast. There's an immense level of detail, from scorpions and ancient ruins in cut-scenes to the dust, dirt and blood on Lara's face, it's a fantastic effort from Nixxes - the company responsible for Rise of the Tomb Raider's PC port. That's no surprise considering it has also delivered great PC ports for Sleeping Dogs and Deus Ex: Human Revolution. We'd go as far as to say that it's possibly the best looking game this generation till now.
What's more, you'll be able to enjoy the game at a buttery smooth 60 frames per second (fps) with the right mix of options and next to negligible loss in image quality. Our test PC consisted of an i5 3470 processor (3.2GHz), 16GB RAM, Nvidia GeForce GTX 980Ti (with the latest drivers installed), Asus PB279Q monitor, and a 500GB SSD on Windows 10. And though this setup might be slightly anaemic in terms of processing power, the game's performance was solid. Rise of the Tomb Raider doesn't need you to have a particularly expensive PC as the system requirements are on the lower side. You can read about them here.
We managed 30fps at 3840×2160 (4K) with every setting cranked up to the maximum. Busier sections saw this drop to 25fps, but it was stable for most part with the exception of anti-aliasing (which smoothens out jagged edges) being set to Fast Approximate Anti-Aliasing (FXAA) and PureHair, which renders Lara's hair more realistically, turned off. With PureHair on and anti-aliasing at the highest possible setting, we were reduced to a paltry 8 to 10fps. Needless to say, it was unplayable and we could barely tell the difference between the two in terms of image quality, so it's probably not worth cranking it up all the way.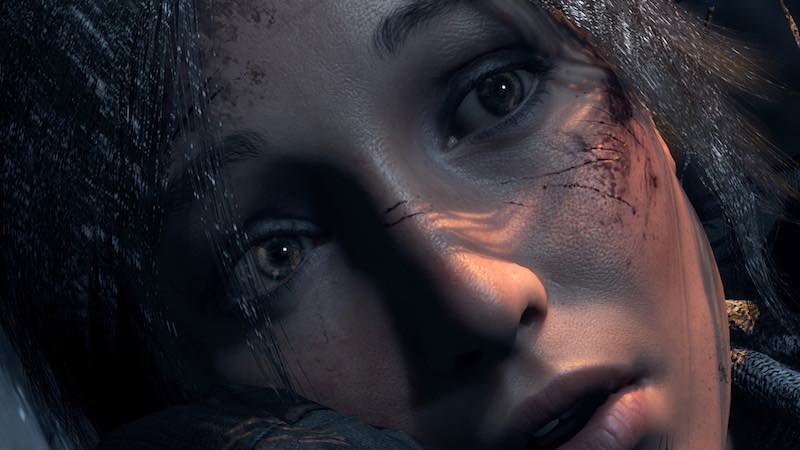 It's a situation that repeated itself at lower resolutions. 2560x1440 (1440p) saw us hit around 50 to 55fps without breaking a sweat. In sequences with a ton of action it went as low as 42fps but these were rare. The moment we added PureHair or higher anti-aliasing to the mix, we saw our frame rate halved with almost zero disparity in looks. Similarly at 1920x1080 (1080p) we got a steady 60fps through and through, applying the extra graphical bells and whistles left us at roughly 40 to 45fps.
(Also see: Rise of the Tomb Raider PC Free with Nvidia Cards; Disc Edition India Price Revealed)
Very High settings aren't actually very high
Although Nixxes allows for a host of choices such as Depth of Field and Dynamic Foliage, which should satisfy most tinkerers, choosing Rise of the Tomb Raider's "Very High" preset only keeps the quality of its shadows at high as well as that of its Sun soft shadows (which lets shadows cast by the Sun appear smoother and more stable), you'll have to manually set them to the maximum to make the most of the game's visuals. Also, Rise of the Tomb Raider's Nvidia-specific VXAO (short for voxel-based ambient occlusion) feature is absent and won't be enabled until a later update. But these are minor niggles that do little to dilute a rich experience that other developers can learn from.
Affiliate links may be automatically generated - see our ethics statement for details.