Papers, Please is one of the most unusual games we've ever played, but that didn't stop us from enjoying it. Its developer, Lucas Pope, has just released the demo version of Return of the Obra Dinn - the game he's currently working on. You can download the demo for free and play it on your PC or Mac. We recently finished the demo and here's what we think about it.
Return of the Obra Dinn makes you play as an insurance adjustor for the East India Company in 1808. Six years earlier, the Obra Dinn set sail for the Cape of Good Hope (now known as Cape Town in South Africa) from London. It never reached its destination and was declared lost at sea. In 1808 the ship mysteriously returned to the harbour with damaged sails and the crew missing. Your task is to find out what happened to them.
The plot and the setting are quite gripping, as you'd probably expect from Lucas Pope's games. The best aspect of the game is its 1-bit rendering that makes you feel like you're playing a retro game on a retro machine. In the settings menu you can change the "Monitor" to Macintosh, Commodore 1084, IBM 5151, Zenith ZVM 1240, or IBM 840. If you want an even more retro effect, you can turn on the analogue display more, which gives the game a slightly blurry effect.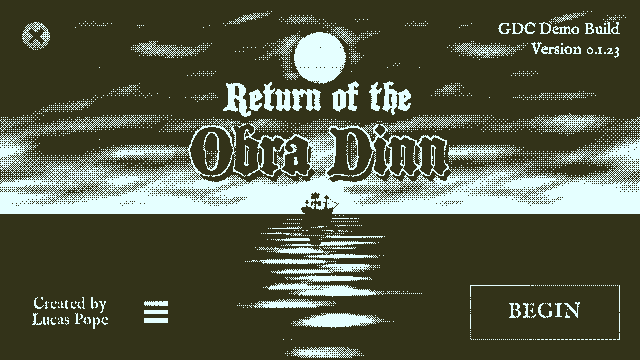 Once we were done fiddling with display settings, we dived into the game. It begins with a dialogue between your character and a boatman who rows you to the Obra Dinn. You have a heavy suitcase that contains the core gameplay element - a death timer. When you activate it near any corpse on the Obra Dinn, it takes you back in time and shows you how that person died.
This, coupled with the haunting music and some top-notch voice-acting, create an unusually realistic atmosphere. If you're expecting a challenging thriller similar to Papers, Please where you're constantly racing against time, you might want to temper your expectations a bit. This game is all about its atmosphere, a bit like Firewatch. Lucas Pope said so himself: "I want to challenge myself so this'll be a very different game from anything I've done before, including Papers Please. There'll be less creativity with the gameplay and instead I want to experiment with the rendering, story, and a few technical features."
The game's controls are simple - WASD to move, space bar or left-click to open doors or pick up items, and moving the mouse to look. As you play the game you will uncover the tragic fate of Obra Dinn's crew. The story, or what little we've seen of it, is gripping and left us wanting to know more when the game demo reached its abrupt conclusion.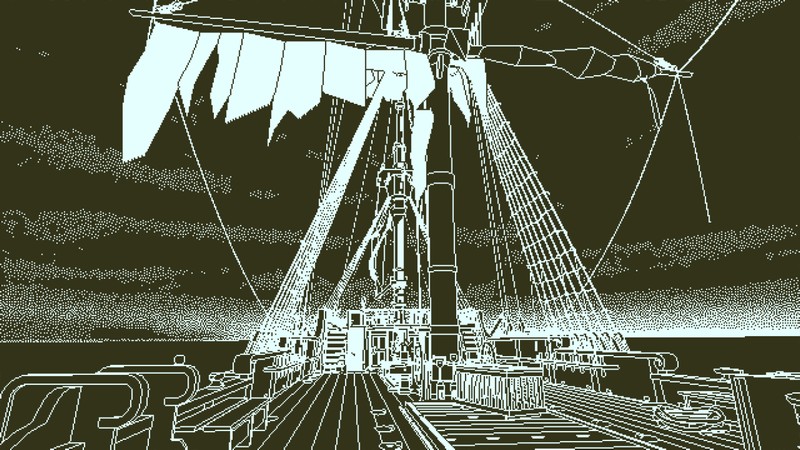 We think you should definitely try the demo. As is the case with all good game demos, this one has us excited about Return of the Obra Dinn. We're looking forward to its as yet unannounced final release.