Rare Replay is, simultaneously, a history lesson in gaming, a great example of how the Xbox One's new backward compatibility with the Xbox 360 will work, and a love letter to one of the most influential developers in the industry. At E3 2015, Microsoft announced Rare Replay, a 30 game compilation to celebrate gaming studio Rare's 30th anniversary. Microsoft's announcement also talked about backwards compatibility for Xbox 360 games on the Xbox One, starting with 100 games by Christmas, including Kameo and Perfect Dark, which are included in the Rare Replay compilation.
When you put the disc into your Xbox One, the classic games start to install. Once that's done, you can play games like Battletoads Arcade, or Viva Pinata (which was one of our favourite games in the early days of the Xbox 360). The oldest game on the collection is 1983's Jetpac, and the newest is Banjo-Kazooie: Nuts & Bolts from 2008. The disc also contains games that were remade for the Xbox 360, and these are installed separately after a download.

The classic games that install using Xbox One backwards compatibility work well, and show how easy it will be to use the service as Microsoft rolls out support for a steadily growing library. As Microsoft extends this to other hits from the Xbox 360 catalogue, it's going to please a lot of fans, particularly because Microsoft announced at Gamescom 2015 that the free Xbox 360 games distributed as part of its Games with Gold program will be compatible with the Xbox One as well.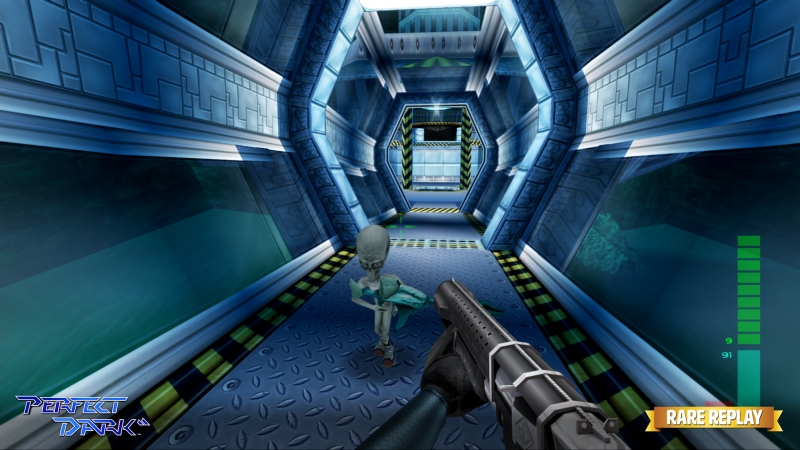 What's more amazing, as you play through the games, is that it gives you a look into how gaming has changed over the years. The older games haven't just been faithfully reproduced in this collection; instead the games have been tweaked in a number of small ways to make the experience enjoyable even on a modern console. For example, older games that are presented in a 4:3 aspect ratio are shown inside a fancy looking arcade box that fills out the rest of the screen.
For games released before 1996, you can also "rewind" progress to correct that jump you just missed, or dodge that enemy you hadn't seen. You can also set the game to have infinite lives, like a modern game, instead of forcing you to start over from the beginning when you can't clear a checkpoint.
As you duck in and out of some of the most well-known titles in gaming history, the gradual progress of controls and gameplay mechanics as we moved away from the arcade and started to game on home consoles becomes apparent. The changing control schemes reflect the growing complexity of our hobby, and of course, the visual changes are an incredibly obvious reminder of just how far games have come since the early 80s.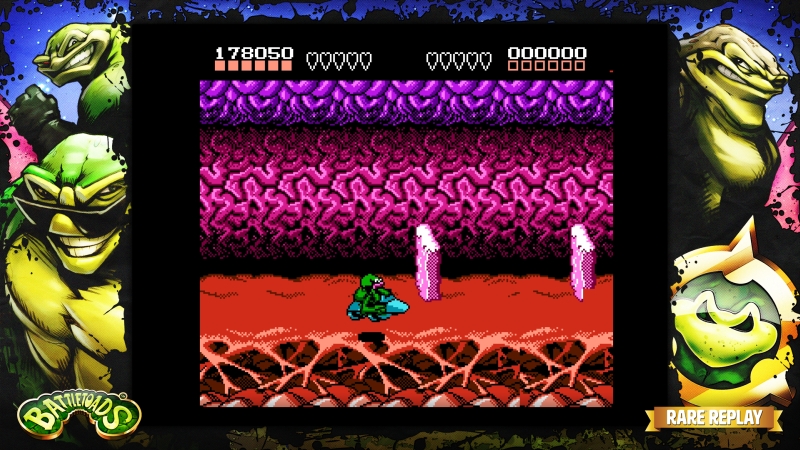 Rare Replay is also obviously an amazing look at the legacy of Rare - the British developer got its start making Nintendo Entertainment System games, and Battletoads (1991) remains a cult classic. In the game, you play as an overly muscled space toad that must defeat an evil queen to rescue his kidnapped friends. While it looks quite primitive today, it was considered one of the bst looking games at the time.
Most players today remember it mainly for its extreme difficulty, though Rare Replay tries to reduce that a little with rewind and infinite lives.
Rare made over 40 NES games, and after the Super NES was announced, made fewer releases, building a close partnership with Nintendo. Donkey Kong Country was one of its big hits, one of the rare cases where Nintendo allowed another developer to make games using its characters. The company also made Killer Instinct (1994), a fighting game that was favourably received, and some extremely popular platformer games such as Banjo-Kazooie (1998) and Conker's Bad Fur Day (2001).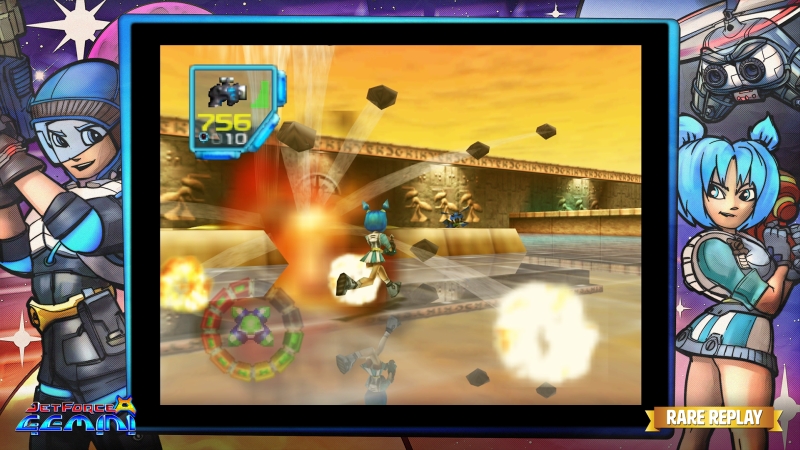 In 1997, Rare also made GoldenEye 007, which was the definitive multiplayer first person shooter on consoles. This game isn't included in the Rare Replay collection because of licensing issues, but its spiritual successor, Perfect Dark (2000) is very much there. In Perfect Dark, you guide agent Joanna Dark through a number of levels, mixing stealth and action, with a wide range of weapons. Until Halo, few console FPS games would be as well received as this one.
In 30 years, Rare has built a library of high quality games across genres and platforms that evolved with the times, and Rare Replay is an amazing chance to dive through its catalogue. There are problems, of course. There's a reason why controls and conventions changed over the years, and it's not just because the hardware got better. A lot of these old games are best viewed through the rose tinted glasses of memory, and actually playing them can quickly become frustrating. But if you're interested in seeing the evolution of gaming, and have an Xbox One, then Rare Replay gives you a chance to travel back in time.
Rare Replay is available now for Rs. 2,399 in India. It is only compatible with the Xbox One. Microsoft provided us with a copy of the game for the review.