Backwards compatibility is a feature that allows you to play older games on the new generation of consoles. It's not a new feature per se - consoles as old as the Atari 7800 supported it. But when the Xbox One and the PlayStation 4 debuted, backwards compatibility went out the window. However with gamers yearning for an instant dose of nostalgia on current generation consoles, it's made a comeback albeit with strings attached. We look at how backwards compatibility works on the PS4 and Xbox One and tell you which console does it better.
Ease of use
Backwards compatibility isn't as simple as just popping a disc from your old console into your PS4 or Xbox One. That's how it used to be, but thanks to a lack of planning and foresight on part of Sony and Microsoft, modern day backwards compatibility can be a lot more painful.
The way backwards compatibility works on the PS4 means you'll be buying and downloading the games you own all over again. If you have a vast collection of PS2 games on disc, you'll have to play them on an old PS2 or a backwards compatible PS3. The fact that popular titles like Grand Theft Auto Vice City and Twisted Metal Black weigh in at 2.7GB and 1.5GB respectively don't make it any easier. Worst of all, even if you own digitally purchased PS2 games for the PS3, these will not carry forward for the PS4.
(Also see: You Can Now Play PS2 Games on Your PS4)
Meanwhile, the Xbox One's solution is a tad more consumer friendly. If, like us, you amassed a sizeable collection of Xbox 360 games last generation then you're in luck. You can use your discs - regardless of region (for most part, the Xbox 360 was a region-locked console) - on the Xbox One.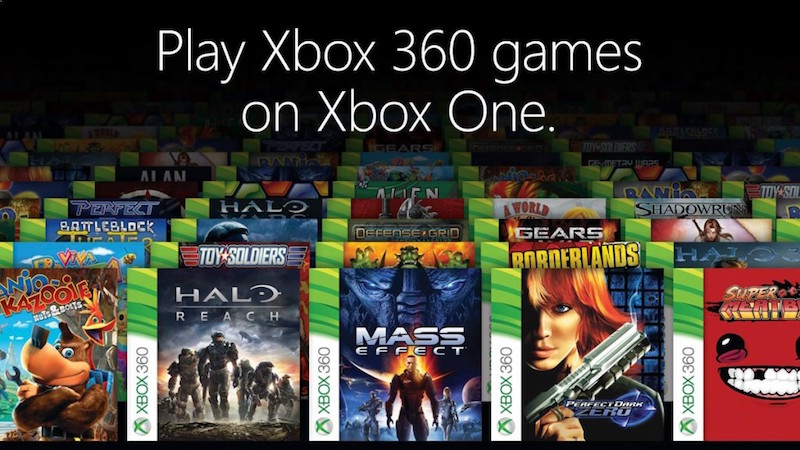 Don't be under the impression you can play them instantly though. The Xbox 360 game discs simply act as proof that you own the game, and putting the disc into the Xbox One will allow you to then download a digital version of the game; with most Xbox 360 games around 8GB to 15GB, you'll be waiting for a while before you can actually play a game.
In terms of ease of use, both the PS4 and Xbox One will leave you stuck with painfully large downloads. But at least with the Xbox, your old games are still available to you without further purchases.
Price and selection
PS2 games for the PS4 range from Rs. 832 to Rs. 1,248, which means they're more expensive than what you'd usually pay for them on disc. Most of the games that you would want to play, like Grand Theft Auto Vice City and Grand Theft Auto San Andreas, are priced at Rs. 1,248. That's almost double of what the games costs at offline retail. Keep in mind that not every PS2 game is, or will be, available digitally either and things start to look bleak.
(Also see: Top 5 PS2 Games That Should Come to the PS4 via Backwards Compatibility)
Right now, backwards compatibility is limited to a small, select list. Although, Sony would possibly allow PS1 games in the future. PS3 games have been ruled out time and time again with officials having to refute the notion on more than one occasion. This is because the PS3's hardware is vastly different from the PS4's, making it nigh impossible. What this means is that you're restricted to eight PS2 games to choose from at the moment. There's a promise of more to come, but the price and selection at this point makes it a damp squib.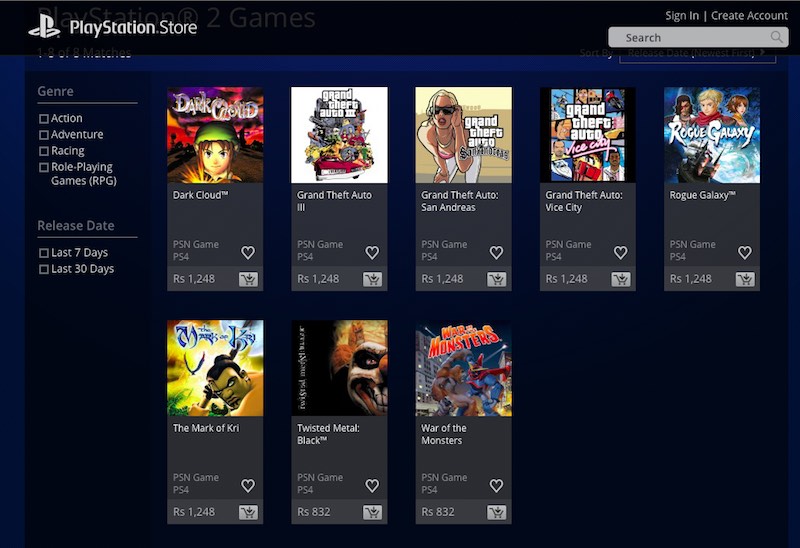 On the Microsoft side of things, you'll have to pay Rs. 999 to experience games like Mass Effect and Gears of War 3 all over again. But chances are good that you already own the games or can get them a whole lot cheaper on disc used via sites like GameXS. This effectively lowers your cost of entry. It helps that Microsoft has been extremely vocal about adding games above and beyond the initial 100 games selected for backwards compatibility. So much so that its promising to add new titles every month.
(Also see: Five Top Xbox 360 Games Your Xbox One Can Now Run)
As it stands, the price and selection of backwards compatible titles is better on the Xbox One simply due to the sheer number of titles available and the promise of more to come that can be acquired at a lower price.
Performance and additional features
You can play PS2 games on the PS4 in upscaled 1080p. Features like trophy support, Remote Play, Share Play, and live streaming are available as well. From our experience with Grand Theft Auto Vice City, it looks a tad better than the original, with cleaner textures and less blurring. For most part, the frame rate remained stable too. It's a serviceable rendition of one of the classics and one worth revisiting. A word of caution though - you'd be wise to buy your PS2 games for the PS4 from the US store, due to smoother emulation. This is because the European versions (which India PSN uses) are subject to judder that dampens the whole experience. You can read about this in depth here.
(Also see: How to Buy US Digital PSN Games in India)
As for the Xbox One, performance is a bit of a mixed bag. Mass Effect benefited from better load times and little screen tearing - a glaring issue with the Xbox 360 original. However, the frame rate did take a tumble as well, this made the entire experience subpar compared to its Xbox 360 debut. It contrasts to our experience with Fallout 3 which was stutter-free and chugged along just fine with barely a slowdown, making it a whole lot better than what it was on the Xbox 360.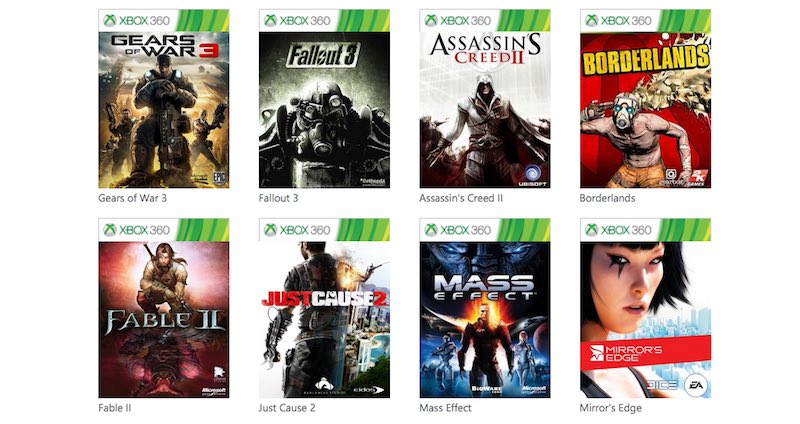 A few Xbox 360 games that will run on the Xbox One.
Achievement support and live streaming are present as well. And if you want to continue a game from your Xbox 360 on your Xbox One instead, you can as long as you upload the save file to the cloud from your previous console.
With regards to performance and feature set, both the PS4 and Xbox One are on par.
Which console does it better?
In spite of being a bigger strain on your bandwidth, the Xbox One manages implement backwards compatibility better. It's a feature you can see yourself using thanks to the staggering number of games available and more to come on a monthly basis. Throw in the fact that new games like Gear of War: Ultimate Edition, Fallout 4, Just Cause 3, Rainbow Six Siege come with their previous Xbox 360 titles as a free download further sweetens the deal. Plus, chances are you already own most of what you want to play again or can snag it at a cheaper rate on disc.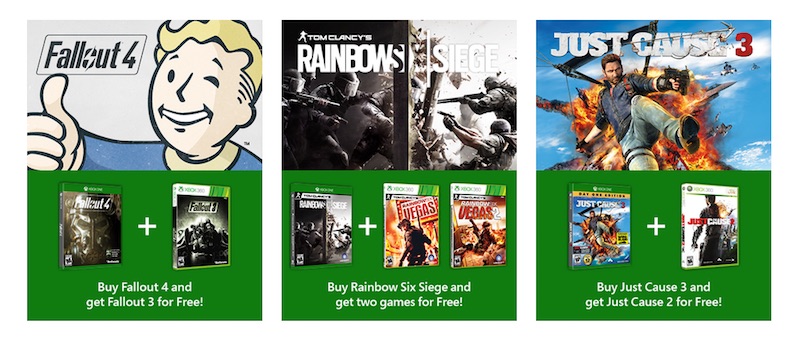 Some Xbox One games that come with free Xbox 360 prequels, you can expect more such offers in the future.
Comparatively, the PS4's backwards compatibility catalogue is lacklustre at this point. Perhaps with more games, better pricing and offers, it could be a contender. As it stands though, if nostalgia is what you're looking for on PlayStation consoles, dust off your PS2 or PS3. For now at least, the Xbox One is the clear winner.
Nonetheless, we won't be surprised to see both consoles have more games and features added for backwards compatibility in 2016. With a host of new games to look forward to next year and older games to revisit, a lack of games to play is one thing we can't complain about.