On Friday,
Blizzard unveiled Overwatch
, a team-based multiplayer first-person shooter game. In an age where everything invariably gets leaked before it's officially announced, Overwatch's appearance at Blizzcon, Blizzard's semi-annual conference, was completely unexpected. Not least because first-person shooter genre isn't exactly what Blizzard is known for.
Blizzard's roots of course lie in real-time strategy games such as StarCraft and WarCraft, and role-playing games like Diablo and World of WarCraft, so it will be interesting to see what it delivers with Overwatch. The studio offered a glimpse of what to expect from Overwatch, by releasing gameplay and cinematic trailers. Here's a look at the former:
Like most things Blizzard, there's a fair amount of lore to boot in Overwatch. The title refers to a band of heroes that fought a number of battles to bring peace to Earth. They eventually break up and a few of them became mercenaries. The game's set in the future and almost all of the heroes sport projectiles or firearms of one variety or another.
While there's a lot that remains to be seen, here's why we think Overwatch has the potential to disrupt the overcrowded multiplayer shooter space:
It seems accessible
What makes Overwatch stand out is the sheer accessibility it exudes. From graphics that will appeal to almost everyone, to intelligently explained characters, Overwatch seems to be the kind of game that's easy to learn and tough to master. While Team Fortress 2 fit the bill at launch (seven long years ago), it's been burdened with add-ons, expansions, hats, and complexity that don't make it the easiest team-based shooter to get started with. As long as Overwatch steers clear of these frills, it'll do just fine.
Already Overwatch's attracted a bit of stick from 'hardcore' gamers, which, we think, bodes well for its prospects with the mainstream audience.
It looks over the top
One of Overwatch's biggest draws are the heroes you can use. From a deathly reaper wielding guns to robot monks to time travelling adventurers that summon dragons, there's a lot going for it in terms of variety.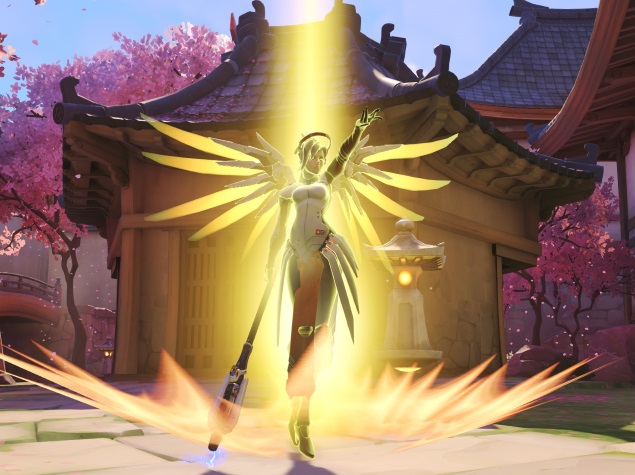 Whether you are a dyed-in-wool Team Fortress 2 player like this correspondent, or a newbie to first-person shooters, the appeal of the twelve heroes that the game has to offer (and more to come according to Blizzard), make it enticing enough to check out. despite allegiances you might have to other multiplayer shooters.
Kills aren't the only thing that matter
It's an age-old problem that plagues multiplayer shooters - scoring kills. Some of us are really good but most of us are downright horrid. It's one of the reasons that most multiplayer shooters can't keep their audiences for longer durations. This is something Blizzard clearly seems to be aware of.
So instead of focusing solely on combat, Overwatch features game modes that reward team-based play. These include objectives such as capturing specific points on a map or delivering a payload from one area to another. The game's many heroes tie-in to this as well. They fall into offence, defence, tank, and support classes. These complement each other and reward teamwork over individual skill.
It should run on almost anything
All of Blizzard's earlier games run on most PC configurations and Macs too. Chris Metzen, Senior Vice President of Story and Franchise Development, indicated that the PC requirements for Overwatch would be "pretty chill", so expect the game to be available to a wide range of audience as far as hardware requirements are concerned.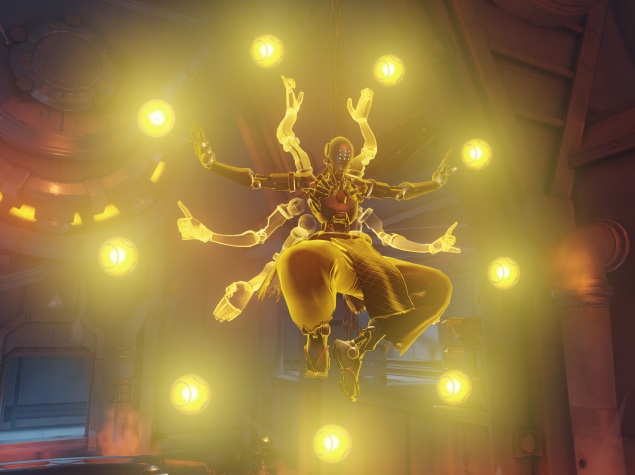 Not without concerns
While the first impressions of Overwatch are positive, there are a few concerns. For one, Blizzard has not made up its mind regarding availability of the game on consoles (it may or may not happen). Secondly, there is no firm release date, and finally - some may say most importantly - the company hasn't even decided if Overwatch would be free-to-play or paid.
Nonetheless, with a beta early next year, this is one shooter you'll want to try out. You can sign up for the beta on the Overwatch website.