Nazara Games, one of India's oldest mobile game studios, is setting up a new company to get into e-sports. It plans to invest around Rs. 136 crores ($20 million) to develop e-sports in India over five years. It's an odd choice for a company whose heritage lies completely in mobile games. More so when you consider that it has no track record in e-sports the fact that e-sports in India is still in its infancy.
Unlike the Electronic Sports League (ESL), and the recently announced Usports that's backed by Ronnie Screwvala, which are e-sports tournaments, Nazara wants to create an entire e-sports ecosystem from a grass roots level similar to Blizzard's Overwatch League, or cricket's IPL, but for multiple games.
"You have cricket academies which can train the talent, you have broadcasters, commentators, coaches, and obviously you have the league," says Nazara Games CEO Manish Agarwal. "We're trying to build the same for e-sports."
From Chhota Bheem to Birbal, One Game at a Time: In Conversation With Nazara Technologies
Why is Nazara trying to build something of this scale, so far from its comfort zone? While volumes are far from a problem in the mobile space — Agarwal says Nazara had 19.4 million downloads from Google Play last year - the issue lies with the revenue generated per user.
"We've been in mobile. We understand mobile pretty well. One nuance of this market, the mass monetisation on mobile is going to take some time," he says. "I think that all of us in this space in India have realised and acknowledged and that the IAP [in-app-purchase] habit could take 18 months, could take 36 months, could take more. It's going to take time. It's not that we're going to see huge amount of IAPs happening next month onwards."
"The habit takes longer to really culminate, we have got a very strong network but the monetisation from casual users from ads is really not there," he says.
The State of E-Sports in India: Untapped Potential but It Doesn't Have to Be
But if the casual user isn't really there, what about the 'midcore'? There is an audience for Hearthstone and Clash Royale in the country. Why did Nazara decide to sidestep them completely? Simply put, it seems like shaky ground for the company.
"Given that the midcore user on mobile who plays Clash Royale and stuff, I don't see the market really ready for an India-based and India-made game," he says. "Or if you have to do that than the cost would be very high and the returns may not be commensurate."
Which brings the company to the hardcore e-sports gamer. According to Agarwal there are three to 4.5 million Indians playing Counter-Strike: Global Offensive, Dota 2, and League of Legends, making them a viable niche user base.
"How we see e-sports is not as gaming but as a media entertainment opportunity," he says. "When we are looking at it, we're seeing an urban audience which is moving out of TV and consuming variety of content on digital platforms. We understand gaming and how can we provide a spectator sport out of gaming."
However it's not without its challenges. For a company built on casual games, e-sports seems out of its expertise — which Agarwal readily admits to. Due to this, Nazara is looking to partner with those who have created similar successes globally, and bring them to India.
Blizzard Unveils New E-Sports Overwatch League at BlizzCon 2016
In order to do so, Nazara plans to build a platform for content, enabling fans to check out what their favourite teams and players are upto. There will be a selection process for teams and coaching as well, and finally there will be a league with "decent prize money for people to treat this as a career." He says that the company plans to tie up with universities outside India to offer courses to players as well.
With what seems to be an elaborate plan, we had to ask Agarwal if the proposed $20 million was enough to pull this off.
"No it's not. 20 million is a commitment from our side. Now when we launch the first two seasons and have demonstrated the quality of the level of competition and the level of content and the teams, I believe that by time there will be more interest from multiple companies to really look at India as a serious e-sports opportunity," he says.
"We have our own cash reserves and are not looking at raising funds. We believe that somewhere we need to start," he adds. "That's where our $20 million number is not bad either. It'll get you a lot of brand building and packaging. Beyond that, life will take its own course."
Equally unclear is if Nazara will be able to make money from this exercise - it's not going to be charging any participation fees, and plans to monetise the whole thing through ads - including league and team sponsors, apart from merchandising.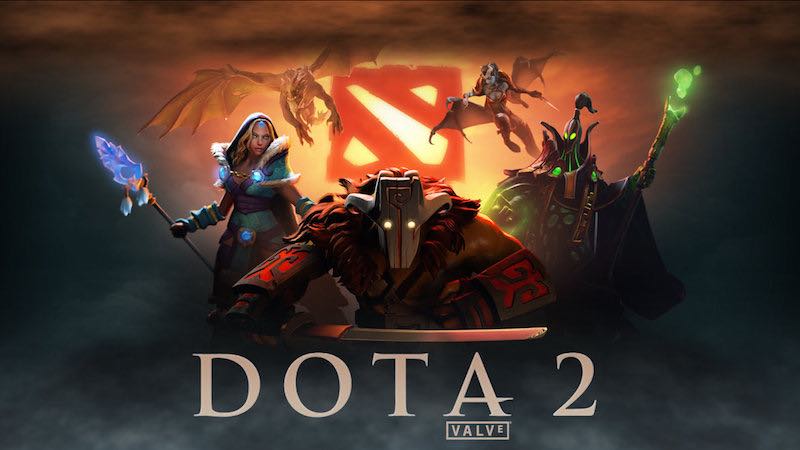 All of this though, is subject to the state of e-sports in India. The space has seen a flurry of activity over the past few months. There are a myriad of tournaments and two big leagues in ESL and Usports. Prize money has also gone up - industry insiders say from Rs. 12 lakh that was up for grabs across the year 24 months ago, to Rs. 78 lakh this year - but the participation or talent hasn't changed at the same pace.
"Leagues have happened, tournaments have happened, but efforts to build the talent haven't happened," says Agarwal. "The joker in the pack is the three to four million audience, can it be 40 million in two to three years, or it will remain at seven to eight or 10 million? Now if it remains at seven to eight million, it'll be too many players in a small pond. If it really grows then its fine."
Overwatch, E-Sports, and Cybercafes: How Nvidia Wants India to Play
There are a host of unknowns. No dates or operating details on how the league would actually work have been made public at the moment, though Agarwal promises to show off all of that in a month's time.
Agarwal also claims that data from digital platforms — Twitch and YouTube - suggests a captive audience from India. But that's not what YouTube Gaming representatives have told us in the past, and a quick glance at the views on e-sports events on YouTube Gaming (barring those featuring popular Counter-Strike teams such as Brutality) don't exactly inspire confidence.
Nevertheless, the Nazara e-sports league will have two seasons as year and six teams selected through free online qualified tournaments. At the moment Dota 2 and Counter-Strike: Global Offensive are the two games that will be a part of it, with more to be announced soon.