Though Microsoft claims that the New Xbox One Experience (NXOE) isn't the final form of the Xbox One's dashboard, it's quite possibly most monumental update to the Xbox One, since its international launch in 2013.
In the run up to its release, Microsoft allowed members of its Xbox Preview Program to check out NXOE, albeit in a beta state. Our initial impressions were terrible, to say the least. From lag in menus to console crashes, reboots, and a colossal number of daily patches to download, it was a mess to use. The current version launched a week ago for all Xbox One users, and it's a lot better than the beta, but still doesn't meet Microsoft's lofty promises either. How so? Read on to find out.
The good
The Xbox team wasn't kidding when it said UI speed and quick access were its top priorities. Navigating across menus is surprisingly fast. Be it checking out the store or apps, jumping from one menu to another now has almost no waiting time. Getting into a game is just as fast, with your last played game available upfront. Want to play something else? Simply navigate to the middle of the Home screen for your games and other apps.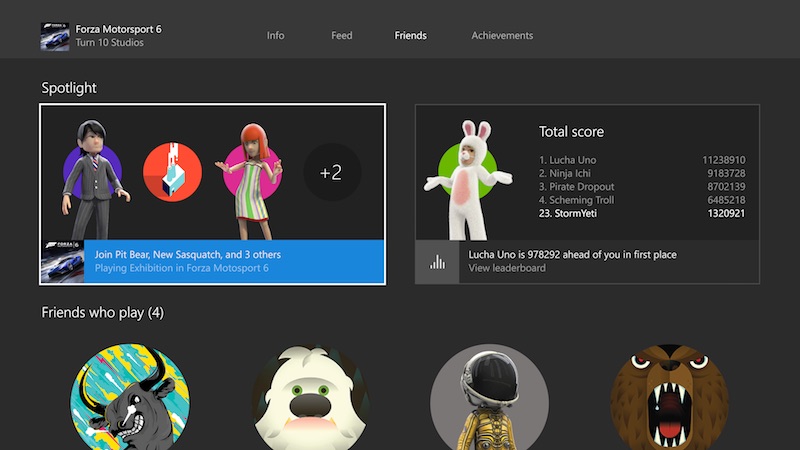 Speed aside, game hubs are easy to access. These allow you to check out publisher updates, achievements, and your in-game stats without a hitch, as well as how you have performed against your friends in the same game. The hubs are beautifully presented and look great on big screens. The same goes for most of the menus, which have been revamped and now look much nicer too.
(Also see: Xbox One Windows 10 Update Is Out Now - How to Download)
Furthermore, Microsoft's decision to remove Kinect gestures is welcome, considering how poorly they were implemented to begin with. We'd be more than happy to see the voice commands go away as well, but with Cortana hitting the Xbox One, that seems unlikely. This ensures that the Rs. 5,000 premium the company leveraged for Kinect still has some value for the few diehard users of the device.
The bad
Backwards compatibility works, but not always. As we've mentioned in past stories, even if you own the Xbox 360 game you want to play on disc, you'll still have to download it in its entirety over the Internet. Worse yet is that it took us multiple tries to download a game. We tried it with Assassin's Creed 2, Gears of War, and Mirror's Edge, and met with repeated messages informing us to try downloading again, after part of the download had already happened. Starting over like that is particularly painful if you don't have a huge FUP.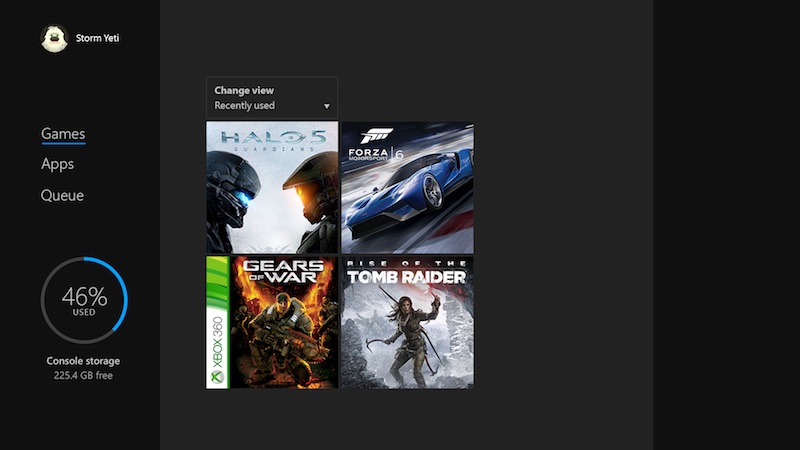 Also, while accessing our friends list, notifications, messages, and achievements was easily done with the tap of a button, or by navigating to the left of the dashboard, a slight amount of lag is perceptible. It's not a deal breaker by any means but an annoyance all the same.
Apart from this, missing now is the nifty leaderboard from the previous dashboard. You could easily check your gamer score over the week versus all your friends, a nice way to egg you on to play more in an attempt to unlock more achievements. Sadly it's nowhere to be found in the NXOE.
(Also see: Five Top Xbox 360 Games Your Xbox One Can Now Run)
And then there's the Community section. In theory it's a neat idea, showing you what your friends are up to or simply letting you display your latest achievements. In practice it feels hollow. Games like Forza Horizon 2 save clips automatically making a lot of what wasn't intended to be shared rise to the surface. Throw in the fact that games show each and every achievement earned and the hub resembles a never ending Twitter feed of spam, instead of something meaningful.
Why should you be forced to see every post of each achievement earned in a game your friend is playing? A smarter solution would be to allow for a single post with the total earned gamer score showcased instead of incessant updates. There are slivers of potential, but we'll have to wait until the next iteration at least to see it take shape.
The ugly
On the topic of spam, both your Home and Community screen have ads for games and services. What this means is that if you're connected to the Internet when you boot up your Xbox One, you'll find ads front and centre. In our case it was for Fallout 4, Rise of the Tomb Raider, and Xbox Games for Gold. That's particularly annoying considering we've already installed both games, and have already paid for an Xbox Gold subscription.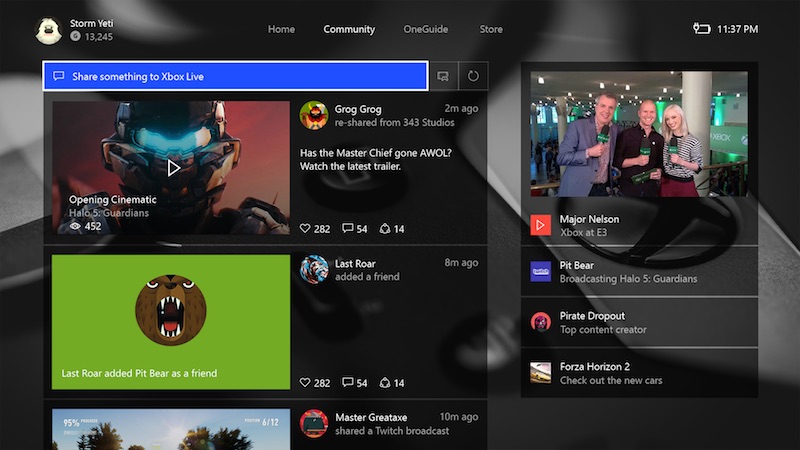 The Community page fares no better with ads for Call of Duty: Black Ops 3, Fallout 4 (yes, again), Need for Speed, and World of Tanks. None of them are as prominent as they were in the older dashboard, but that doesn't make them any less annoying. Go offline and all the apps and games you pin on the Home page disappear, which means you'll have to find them in the My games & apps section to access them.
(Also see: Microsoft Teases Xbox Digital Black Friday Deals, Says India Discounts Soon)
Finally, sharing is still a chore. While the PS4 lets you share images and video across social networks natively, doing so on the Xbox One results in a link to Xbox.com rather than simply uploading the images and videos you want to share directly. Plus you still can't share to Facebook either. Twitter and OneDrive are the only sharing options aside from messaging a friend on Xbox Live.
Is it an upgrade over the old dashboard?
In terms of sheer responsiveness and speed, there's no doubt about it. Getting into a game is immediate and the menus are great to look at. Given that it's built on Windows 10, NXOE will ensure there are some interesting possibilities such as keyboard and mouse support. If you have a fast enough Internet connection with a more than generous data cap, you could count backwards compatibility as another plus point.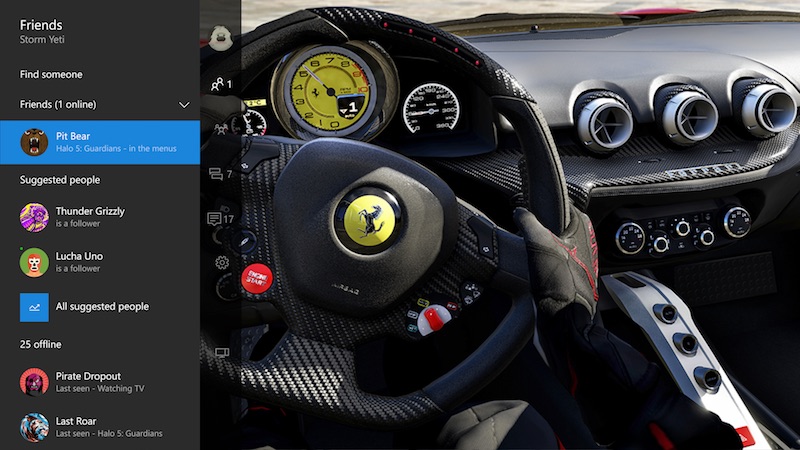 Nonetheless, it's not perfect. Sharing content isn't as easy as it should be and ads on your home screen are still a questionable inclusion. However, much like a steady supply of exclusive games are important to keep existing console owners piqued, the update cycle and turnaround time in transforming the Xbox One's dashboard with new features and additions is slowly becoming as important. The level of support is heartening.
With that in mind, the New Xbox One Experience is a step in the right direction simply because it has succeeded where it matters most, keeping us optimistic about the console's prospects in the months to come.