Need for Speed is out on PC this Thursday. We've spent some time with the final build of the game and here's everything you need to know about the long awaited entry in Electronic Arts' seminal racing franchise.
1. You may need to upgrade your PC
You'll need a fairly powerful PC to get the most out of Need for Speed. If you thought 4GB of memory, or an integrated GPU, was just about enough to get by, think again.
Here are the bare minimum specs you'll need to run the game:
OS: 64-bit Windows 7 or later

Processor: Intel Core i3-4130 or equivalent, with 4 hardware threads

Memory: 6GB RAM

Graphics Card: Nvidia GeForce GTX 750 Ti 2GB, AMD Radeon HD 7850 2GB, or equivalent DX11 compatible GPU with 2GB of memory

Hard Drive: 30GB free space
Need for Speed developer Ghost Games says you can expect performance of 30 frames per second (fps) at low settings with resolution of 720p with this kind of PC.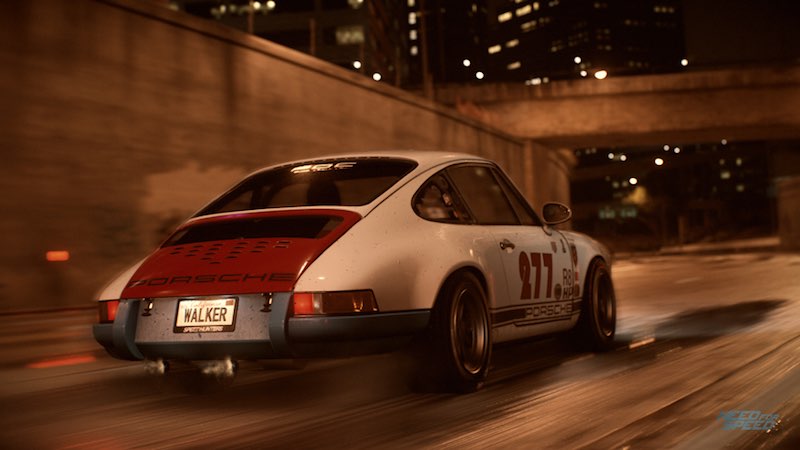 The recommended system configuration for Need for Speed packs a bit more power:
OS: 64-bit Windows 7 or later

Processor: Intel Core i5-4690 or equivalent with 4 hardware threads

Memory: 8GB RAM

Graphics Card: Nvidia GeForce GTX 970 4GB, AMD Radeon R9 290 4GB, or equivalent DX11 compatible GPU with 4GB of memory

Hard Drive: 30GB free space
With this configuration, or something similar, you will be able to play the game at 60fps at high settings with a resolution of 1080p.
(Also see: Need for Speed review)
2. You'll need a stable Internet connection
Unlike older games in the series, you cannot play Need for Speed offline. Even in single-player mode you'll need to be connected to EA's servers to play the game. This makes having a reliable Internet connection a necessity (it doesn't need to be fast though; even 192kbps should be fine). Now, if you haven't been following the PS4 and Xbox One release of the game, here's why Need for Speed is always online:
"We've been pretty big with Autolog [EA's leaderboard feature for the NFS series] throughout the years and, as we know, it's a really powerful feature," Marcus Nilsson, Executive Producer at Ghost Games told Official Xbox Magazine at the time. "This time around we're going to give it more of a human voice. It will treat your friend's play as if it is part of the narrative experience."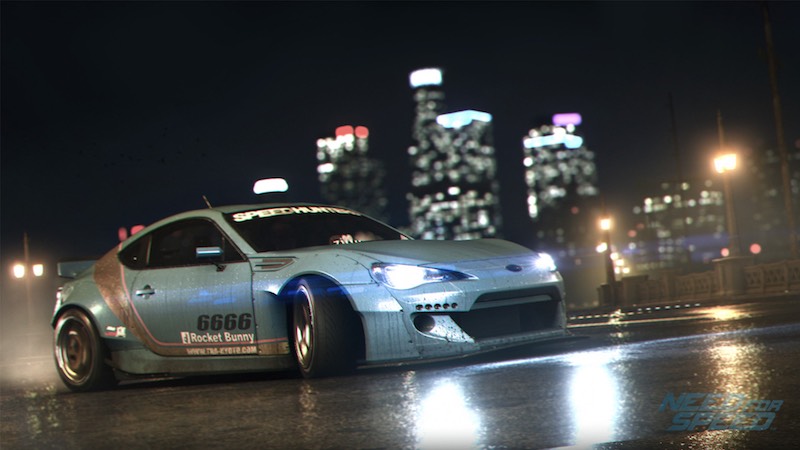 And there's an automatic image sharing feature too, which also demands that you always be online.
"We also have a new snapshot system as well," added Nilsson. "Which is taking pictures of a lot of different moments - [they go] out to the Need for Speed network where people can 'like' them, and those likes are being pushed back into the game as currency. So you get progression from sharing your photos."
(Also see: Need for Speed Additional Content to Be Free: Ghost Games)
3. You cannot buy Need for Speed offline, and you're paying almost double compared to other PC games
Since 2014, EA has refused to make physical disc copies of its PC games available in India, and Need for Speed is no exception. Furthermore, you can only buy it via Origin - EA's digital storefront - where it costs Rs. 3,499 for the standard edition, and Rs. 3,999 for the deluxe edition (which has a host of cosmetic items and early access to in-game upgrades). Most AAA games on PC nowadays cost between Rs. 1,499 and Rs. 1,799, but Need for Speed is priced at around what you'd pay on the PS4 or Xbox One. And that price doesn't count the time (and bandwidth) you'll use to download the game which is around 30GB.
(Also see: A Newbie's Guide to Buying Digital Games on PC)
4. What performance can I expect on PC?
Our test machine consists of an i5 3470 processor (3.2Ghz), 16GB RAM, an Nvidia GTX 980Ti, Asus PB279Q monitor, and a 500GB SSD on Windows 10. With every setting turned up to Ultra we obtained a fluid 80 frames per second at 1920x1080 pixels, with minor drops to around 75fps in more strenuous situations, such as when we were being chased by a squad of police cars, but these moments were few and far between.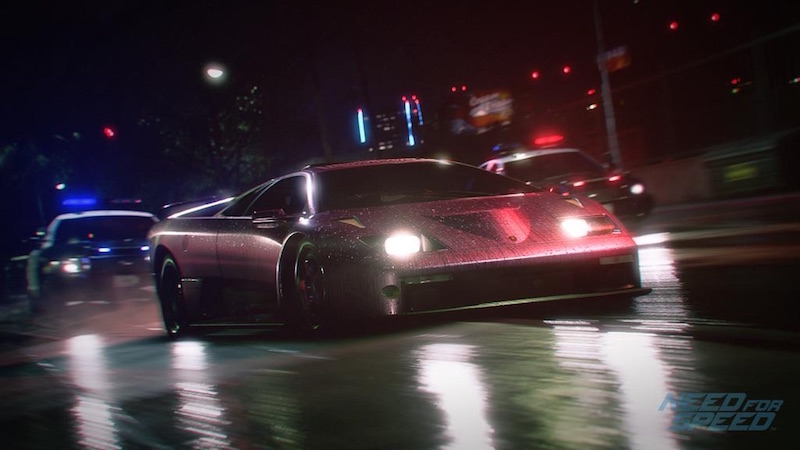 At 2560x1440 pixels we had a steady 60fps, dropping to around 52 to 55fps in busier scenes. Taking it up a notch to 3840x2160 pixels we chugged along fine at a respectable 35fps, dropping to low yet playable 28fps when there was a lot going on in-game. Safe to say, if your PC is within the range of what Ghost Games says is the recommended specification, getting 60fps with all graphic options cranked up to High is achievable.
The game is fantastic to look at and not just with everything maxed out to Ultra. When we dropped details such as Textures, Shadows, and Effects to High, it was still leaps and bounds ahead of the PS4 and Xbox One versions. The cars are great to look at and effects like water and light are slickly realised. From barrelling down the rainswept streets at midnight to jostling for first place on a neon lit track, the world of Ventura Bay is at its immersive best on the PC. Even after dropping details down to the Medium, Need for Speed on PC just about edges out the console version.
(Also see: We Played GTA V on PC, Here's What You Need to Know)
5. Design frustrations remain
While Need for Speed might look the best with a decent enough PC, it still carries over some of the design frustrations we saw in its PS4 and Xbox One release. For one, it's still always online, which in itself is an annoyance. While the console versions were stable for most part, we probably spent as much time in front of a server error screen, as we did playing the game.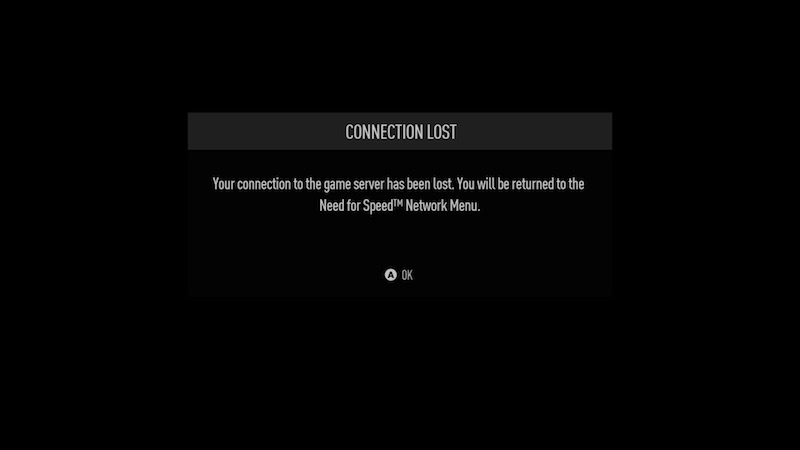 Connecting to EA's server was so erratic that it almost seemed as if we could only play Need for Speed by sheer luck, even though the game is listed as an exception by Windows 10's firewall. What's worse is that at the time of writing this, EA has no documentation or fix to let you connect as you should on PC.
Secondly, pausing the game is impossible - an odd decision, but not a new one what with 2013's Need for Speed Rivals incorporating the same 'feature'. And finally, you cannot skip the game's cringe-inducing cut-scenes.
(Also see: EA Wants to Win PC Gamers Back, but Its Actions Say Otherwise)
6. Is Need for Speed on PC worth buying?
From a technical standpoint, this port is a commendable job done by Ghost Games. This doesn't mean it's a must buy though. Its always-online dependency is a problem because you often sit facing server issues. Plus, the lack of a physical copy, and a high price point compared to other PC games, leave us no choice but to recommend Need for Speed as one to look out for when its deeply discounted. If you have the Internet speed and the hard drive space, you could try it out for 10 hours via Origin Access for Rs. 315 before making the commitment of spending almost 10 times that amount. Otherwise grab it during a sale.
Affiliate links may be automatically generated - see our ethics statement for details.