May was a huge month for fans of the big franchises, with the return of Doom and the brilliant final chapter in the Uncharted saga. And then there was Overwatch, Blizzard's first attempt at the first-person shooter genre, which was another highlight for the month. June has a lot to offer as well, from big brand additions to some exciting offerings you might not have been expecting. Unfortunately, ambitious space survival title No Man's Sky - planned for release in June - has now been delayed to August. Here's the complete list:
Mirror's Edge Catalyst
The sequel to 2008's well-received Mirror's Edge is actually a reboot, and it will put players into Faith Connors' origin story, addressing how she fought the totalitarian conglomerate which ruled the futuristic city of Glass. A first-person action-adventure game, it will give you the same things that made its original entry so exciting: urban exploration and parkour. Combat has been overhauled, meanwhile, with a complete focus on melee attacks and an absence of guns on the player's side.
The game has spent extra time in development after a couple of delays so EA DICE could iron out issues and improve Social Play features. Mirror's Edge Catalyst will now release on June 7 (America) and June 9 (EU/ India) for PS4, Xbox One, and Windows PCs.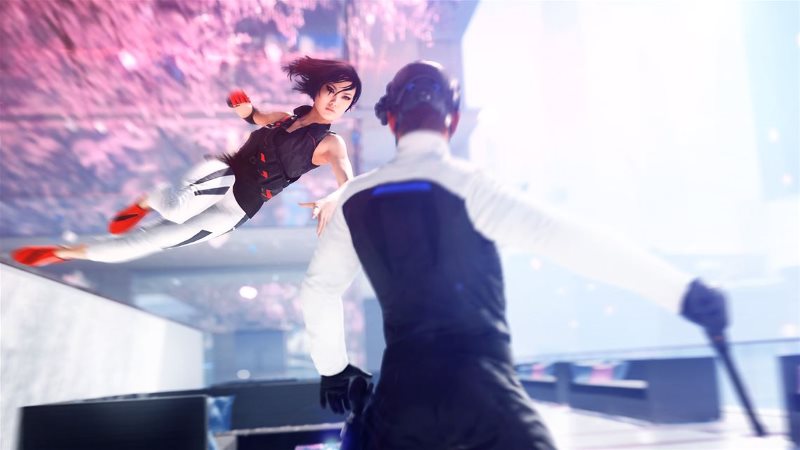 (Also see: Mirror's Edge Catalyst PC Minimum, Recommended Requirements Have Arrived)
Sherlock Holmes: The Devil's Daughter
Focusing on a different version of the famed Arthur Conan Doyle character, Sherlock Holmes: The Devil's Daughter gameplay is similar to that of its predecessor - Crimes & Punishments - you're exploring crime scenes and finding clues. As you collect clues and information, you will be able to connect them together in Sherlock's "mind palace", to solve the crime. The game will release on June 10 for PS4, Xbox One and Windows PCs.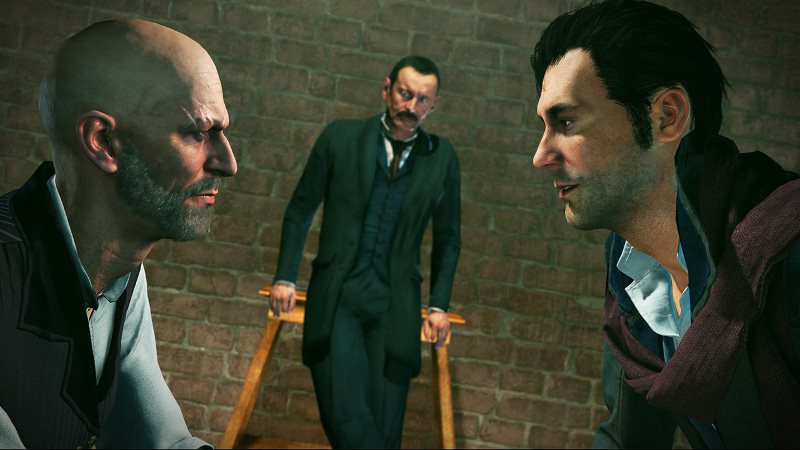 Umbrella Corps.
A spin-off of the Resident Evil franchise, Umbrella Corps. has been developed by Capcom's Osaka studio and is set in 2015, two years after the events of Resident Evil 6, and twelve years after the collapse of the Umbrella Corporation. A competitive multiplayer shooter that features zombies, Umbrella Corps. has you playing as a mercenary from either a first-person or a third-person perspective.
You can use semi-automatic rifles, shotguns, pistols, grenades and explosives to make your way to victory, and even use a "Zombie Jammer" which makes the enemies ignore you. There is no campaign here, with all the action focused on multiplayer. It releases on June 21 around the world, and June 23 in Japan, for PS4 and Windows PCs.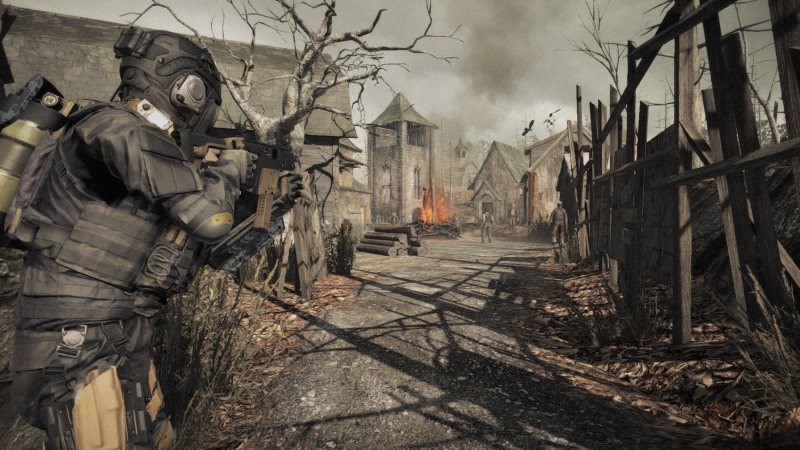 (Also see: 13 Easter Eggs That Took Way Too Long to Find, Including Resident Evil 2)
Mighty No. 9
Considered as the spiritual successor to Mega Man, Keiji Inafune's Mighty No. 9 - being developed by Japan-based Comcept and Inti Creates - came to life on crowdfunding website Kickstarter. It reached its funding goal of $900,000 (roughly Rs. 6.05 crores) just two days after the campaign started and eventually went on to secure $3.8 million (roughly Rs. 25.5 crores).
The game is largely 2D platforming, with a mix of 2D and 3D artwork. You control a robot named Beck who can pick up both weapons and abilities from enemies it defeats. At the end of each stage (of which there are eight), Beck has to face a "Mighty" i.e. a boss battle. Mighty No. 9 will be available on June 21 (Japan/ America) and June 24 (PAL region) for PS3, PS4, Xbox 360, Xbox One, Wii U, and Windows, OS X and Linux PCs.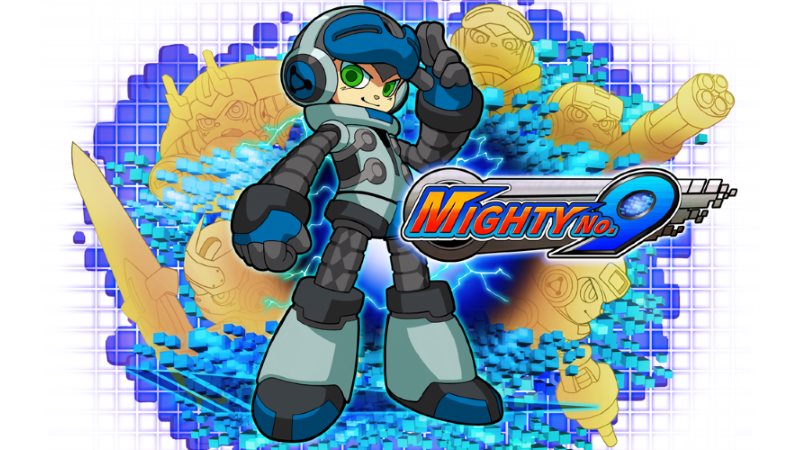 Odin Sphere Liefthrasir
A PS2 Japanese classic in 2007, Odin Sphere had five stories, one each based on five warring factions in the world of Erion. What made it interesting is that these stories overlapped and connected with each other, with the possibility of any one protagonist turning into an antagonist in some other story. A 2D fantasy role-playing game, it told the entire story in parts from the limited point of view of each character.
Game developer Vanillaware has decided to give it a high-definition do-over, and it has already released in Japan for PS3, PS4 and PS Vita. It comes to the rest of the world on June 7 (America) and June 24 (EU/ India).
Lego Star Wars: The Force Awakens
The fifth entry in TT Games' Lego Star Wars series and thirty-fourth overall, Lego Star Wars: The Force Awakens is based on the seventh episode of the space family saga and its namesake, Star Wars: The Force Awakens. You will be able to play as Rey, Finn, Captain Phasma, Poe Dameron, Han Solo, Kylo Ren and even droids, including C-3PO and BB-8. The actors who portrayed them on the big screen - Daisy Ridley, Oscar Isaac, John Boyega, Adam Driver, Carrie Fisher, Harrison Ford, Anthony Daniels, Domhnall Gleeson, Gwendoline Christie and Max von Sydow - are all lending their voices to the game.
Apart from serving as an adaptation, the game will also bridge the gap between Ep 6: Return of the Jedi and Ep 7: The Force Awakens. If you opt for the Deluxe Edition, you will get a Season Pass and a Lego mini-figure of Finn. It releases on June 28 for PS3, PS4, PS Vita, Xbox 360, Xbox One, Nintendo 3DS, Wii U, and Windows PCs.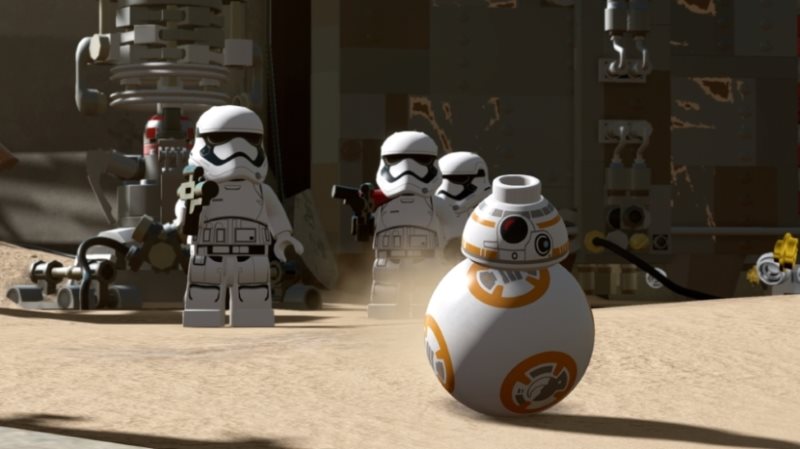 (Also see: Lego Sticks to Bricks, Despite Apps, Games and Flicks)
Other games to release in June include a retail release of Epic Games' MOBA Paragon on June 7, and mobile-first game Pac-Man 256 will be available on June 21 for consoles and PC. Also, well-received PC title Prison Architect arrives on the PS4 on June 28.
What are you looking forward to this June? Let us know via the comments below.