Konami has kept us waiting for a while, but Metal Gear Solid V: The Phantom Pain is finally here and it's out on all platforms at the same time. That's pretty good considering that this game's prologue, Ground Zeroes hit PCs almost nine months after its console counterparts. The PC version was originally planned for a September 15 release, so we checked it out to see if any corners have been cut in order for it to be released this early. This is what you need to know.
What's different in the PC version?
Metal Gear Solid V: The Phantom Pain offers graphical options to tweak to your heart's content for maximum performance and visual fidelity. These include depth of field, model detail, texture filtering, lighting, post-processing, ambient occlusion, and volumetric clouds.
On the flip side, if you're the sort of person who wants to customise volume as per source, such as effects, character voices, and music, you're in for a disappointment as you won't be able to do this here. It's a feature that's surprisingly absent, as is the option to modify your field of view (FOV) to see more of the game world in first-person view.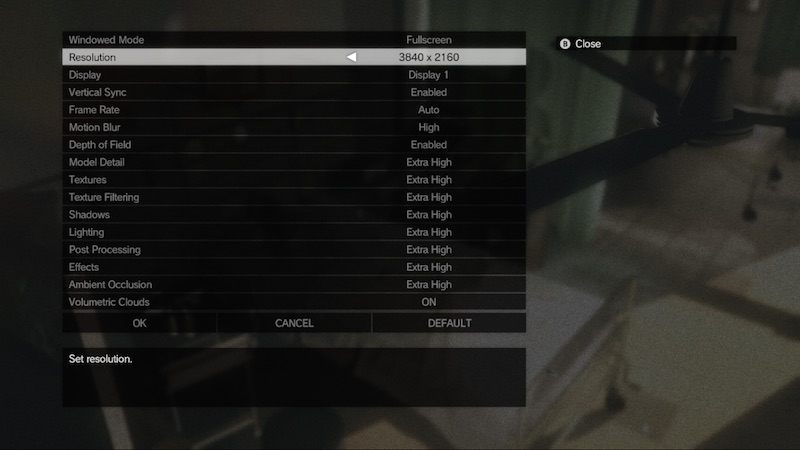 (Also see: Metal Gear Solid Noob? Here's Everything That Came Before The Phantom Pain)
In addition to this, longtime PC gamers will notice that anti-aliasing, an option that allows you to reduce in-game jagged edges, is also missing in Metal Gear Solid V: The Phantom Pain.
After fiddling around with the game's settings and comparing screenshots we noticed that turning up post-processing does reduces any aliasing issues we encountered. And while there are a wealth of options, you can simply choose between presets ranging from low all the way up to extra high for most of them. We do miss having sliders, similar Witcher 3 or Grand Theft Auto V, to allow for the best possible experience, customised to the most precise value of the options present.
Do I need a new PC to play this?
If you played Metal Gear Solid V: Ground Zeroes on PC,you'll enjoy a similar level of performance, due to both games using the same engine. The game can eke out decent performance even on older PCs, even at 1080p.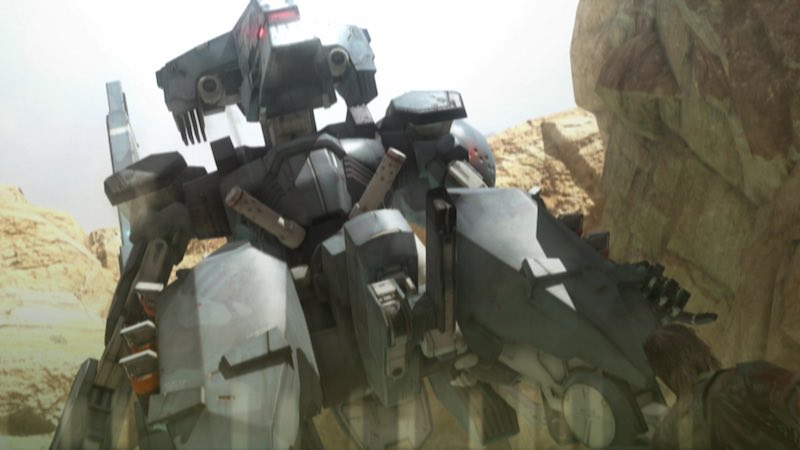 As long as you're able to hit medium detail for most settings, you'll be playing a great looking game. Switching off extras like volumetric clouds and lowering post-processing helps as well. And in the worst case scenario, you can cap the frame rate at 30 and still have a good Metal Gear Solid V: The Phantom Pain experience even on a PC that isn't the latest or the greatest.
How is it different from the PS4 version?
There's no denying that games in the Metal Gear Solid series push technology, and The Phantom Pain is no exception. From minute details like motes of dust floating around light to large, sprawling military bases, this is one game that's a treat for the senses.
Compared to Batman: Arkham Knight which was (and still is) a horrible experience on PC, The Phantom Pain runs impeccably. Some added special effects and lightning make their presence felt on the PC that aren't present on the PS4.
In terms of frame rate there's very little difference between what developer Kojima Productions has achieved with the PlayStation 4 (PS4) and PC versions. Both are capped at 60fps, though the PS4 is also capped at 1080p. With the right PC configuration, you can easily play Metal Gear Solid V: The Phantom Pain at 1440p or even higher, at a constant 60fps.
(Also see: Metal Gear Solid V: The Phantom Pain Is Real and It's Spectacular)
What can I expect beyond 1080p?
We tested the game out on a PC that consists of an i5 3470 processor(3.2Ghz), 16GB RAM, Nvidia GTX 980Ti, and a 500GB SSD on Windows 10. At 4K, with every setting turned up to the maximum we got around 35 to 45fps, dropping to around 30fps in more hectic game sections. Needless to say, Metal Gear Solid V: The Phantom Pain looked exceptionally stunning through and through.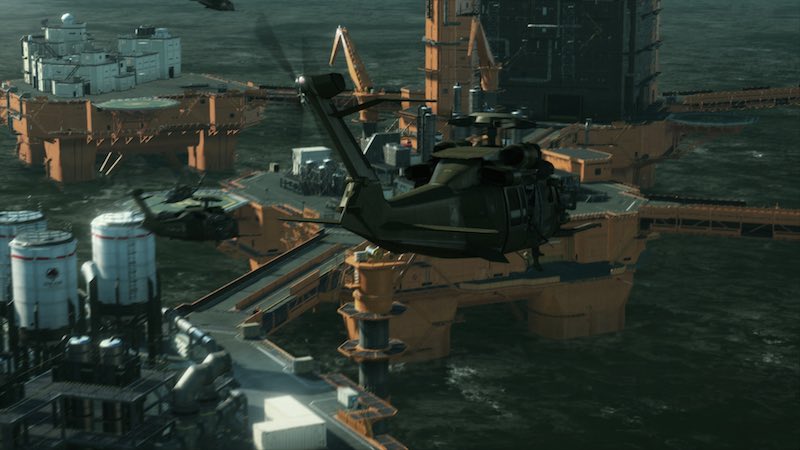 Reducing the resolution to 1440p, we managed a steady 60fps throughout, making it the sweet spot resolution for those with better than average hardware looking to go beyond 1080p.
As we mentioned earlier, the game doesn't look too shabby at medium settings and 1080p either. Thanks to the sheer scaleability of the FOX Engine, Metal Gear Solid V: The Phantom Pain is one of the more pleasant experiences on PC this year.
What should I be aware of?
The game isn't without its quirks. From a graphical standpoint, there's some minor texture pop-in (which is also present on the console versions) but it isn't enough to be anywhere close to a deal breaker.
Although Metal Gear Solid V: The Phantom Pain lets you switch between keyboard and mouse and controller on the fly, we experienced a couple of segments early on where it would not recognise the Xbox One or Xbox 360 controller we plugged in, forcing us to play through those sections and then try plugging the controller(s) in again. Thankfully, these were few and far between.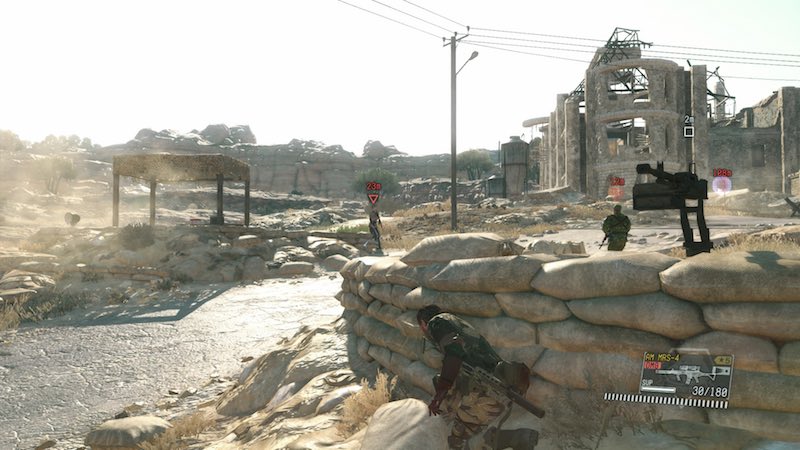 (Also see: Metal Gear Solid V: The Phantom Pain Cannot Be Preloaded on PC)
On the topic of controllers, the default sensitivity made aiming feel floaty compared to the PS4 version, so you might want to change that to suit your personal preference.
Furthermore, if you were expecting support for the Dual Shock 4 controller, think again. Much like Ground Zeroes, here too you'll have to use an Xbox One or Xbox 360 controller unless you use a third-party tool like DS4Windows. Plus, the recently released companion app does not support the PC version.
Most notoriously, the disc version of Metal Gear Solid V: The Phantom Pain only includes the Steam installer and not the full game. What this means is, you'll be downloading the entire game from Steam rather than installing it from a disc. This is an exceptionally bad move from Konami regardless of how good your bandwidth is (or not).
(Also see: Metal Gear Solid V on PC Is a 28GB Download Even if You Buy It on Disc)
Is it worth buying?
Metal Gear Solid V: The Phantom Pain has enough in terms of customisation to allow great performance on older PCs, while those with the ability to go beyond 1080p will find a game that justifies cutting-edge hardware. Granted it doesn't have some features like an FOV slider or the ability to modify volume as per type but these aren't massive turns offs for most.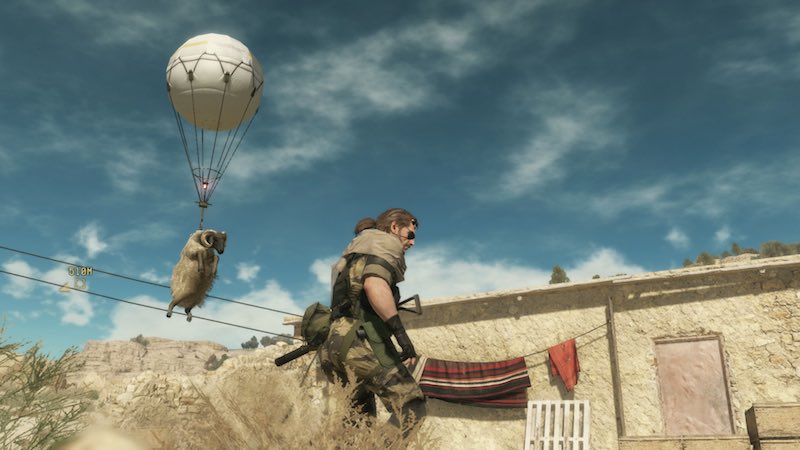 What it all boils down to though, is if you have the necessary Internet speed to get the game. It's a 28GB download regardless of buying a physical copy or not, not counting any possible updates that might show up. And if you can manage this, you'll be treated to one of the better PC ports this year.

As to whether the game itself is worth your time? Well, our first impressions at Gamescom 2015 were really good, and we will have the definitive answer soon with our in depth Metal Gear Solid V: The Phantom Pain review.