The Internet has been abuzz about Metal Gear Solid V: The Phantom Pain, with the game's release just around the corner. It is the latest in a long running series of stealth games and it's been subject to borderline unbelievable critical acclaim.
But while most games based on existing franchises try to be accessible in terms of plot and gameplay, The Phantom Pain is anything but. But you don't have to worry about that, because we have you covered. Here's everything you need to know about the Metal Gear Solid series.
(Also see: Metal Gear Solid V: The Phantom Pain Is Real and It's Spectacular)
So, what is Metal Gear Solid?
MGS is a series of stealth and action games. Barring a couple of entires, most of these were games designed and directed by Hideo Kojima. These are titles known for their crazy boss fights, unforgettable characters, and unique takes on stealth gameplay. All of this is wrapped in what usually tends to be hammy storytelling with many moments that break the fourth wall.
Sounds a lot to wrap your head around? Well, that's just the beginning. The series has been around since the late 80s, with Metal Gear on the MSX in 1987. It shot back to prominence with Metal Gear Solid in 1998 on the PS1 and later, PC. Since then we've had Metal Gear Solid 2: Sons of Liberty (PS2, Vita, PS3), Metal Gear Solid 3: Snake Eater (PS2, Vita, PS3, pictured below), Metal Gear Solid: Portable Ops (PSP, Vita), Metal Gear Solid 4: Guns of the Patriots (PS3), Metal Gear Solid: Peace Walker (PSP, Vita, PS3), and Metal Gear Solid V: Ground Zeroes (PS3, PS4, PC, Xbox 360, Xbox One). And this doesn't even include the numerous spin-offs and re-releases.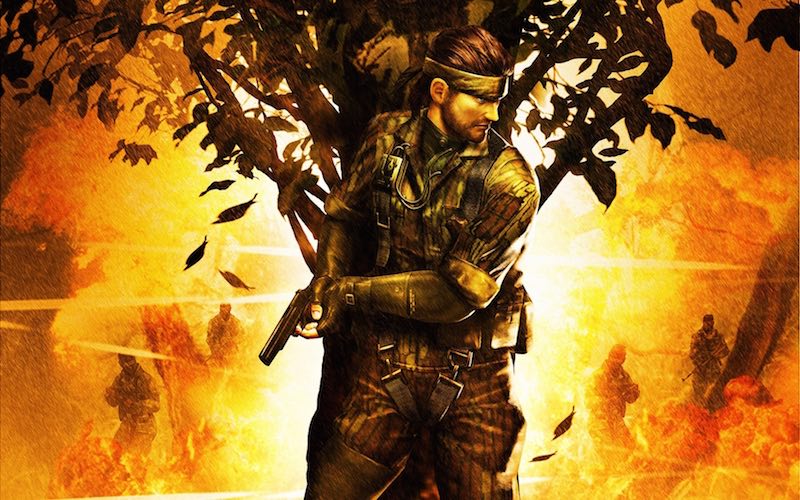 This sounds daunting, why should I bother?
A lot of hardcore Metal Gear Solid fans would try to convince you to wrap your head around the series' story. However unless you want to get an aneurysm we'd strongly advise against it. Truth be told, the series is rife with twists and turns that make it a nightmare to keep track of. Even those of us who have played every game in the series have trouble keeping up with everything.
Rather, we'd suggest giving Metal Gear Solid a shot simply because the gameplay is downright stellar. Each game brings something fresh to the table. Be it squaring off against a villain who can "telepathically" read your movements and save files in Metal Gear Solid, or the fantastic camouflage-based stealth gameplay in Metal Gear Solid 3: Snake Eater, there's a lot of things that still remain fresh and novel in each game.
But most of all, they give you a sense of freedom in terms of interaction. From using a pornographic magazine to distract guards as you slink by to hiding in a cardboard box that lets you be transported to other areas unseen, progression is usually up to you. Everything else is a bonus, and that usually includes cutting-edge graphics, great sound effects and music, and production values that put almost every other game to shame.
Okay, what is the bare minimum I should play before Metal Gear Solid V: The Phantom Pain
At the very least, play Metal Gear Solid V: Ground Zeroes. It's the most accessible game in the series and can be played on almost every available console or PC and isn't that long either, clocking in at around two hours. Unless of course, you decide to complete every side-mission and objective, then you'll find yourself spending a good 10 to 15 hours on it.
(Also see: Metal Gear Solid V: Ground Zeroes review)
More importantly, it has the same control scheme and gameplay that will feature in The Phantom Pain. This in itself will give you the edge before it hits, allowing you to get used to its many nuances and features, most of which are a dramatic departure from the last few games.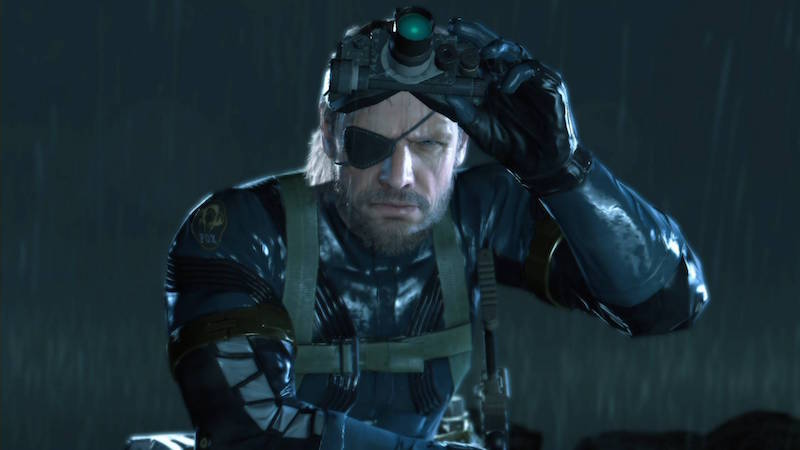 If you have more time, you should check out Metal Gear Solid 3, Metal Gear Solid: Portable Ops, and Metal Gear Solid: Peace Walker as well. They go a long way in explaining how Big Boss, the protagonist of these games, ended up being a villain in the first two games of the series. It's a subtle descent into villainy that is well worth discovering, if you have the time and patience.
I don't have time for playing through any of these games. Are there videos to help?
Well, you can check out this slick recap of the series in under twelve minutes.
Or if you fancy something more comprehensive, there are videos of cut-scenes from each game in the series that you can access with a simple search.
Okay, where can I get Metal Gear Solid V: The Phantom Pain?
Pre-orders are up at retailers like Amazon and Games The Shop (who also happen to be the game's distributor). It's available on PS3, PS4, PC, Xbox 360, and Xbox One. And yes, the game's limited edition is available as well complete with a replica robotic hand, albeit for Rs. 6,990. The cheapest version of the game is on PC for Rs. 999.
However if you're looking to pick it up digitally, you should know that the console versions unlock at midnight IST on September 1 with preloads for the Xbox One already up. The PC version version does not have a preload on Steam but will be available for download and is playable from 9:30 PM IST on release day.
(Also see: Metal Gear Solid V: The Phantom Pain Cannot Be Preloaded on PC)
Do you plan to pick up Metal Gear Solid V: The Phantom Pain or are you planning on playing something else altogether? Let us know via the comments.
Affiliate links may be automatically generated - see our ethics statement for details.