Remasters and remakes of old games are a dime a dozen. Publishers and developers alike have realised that there's a growing audience for these games, whether it's new gamers who haven't experienced these classics, or nostalgic players who want to relive their youth. More often than not, these remakes have been quick cash-ins that do little to augment their original release (some of which are barely a few years old). This isn't the case with the remake of Master of Orion.
It pioneered the 4X (eXplore, eXpand, eXploit, and eXterminate) turn-based strategy genre way back in 1993. These kind of games usually put you in control of an empire, and let you focus on winning through a variety of methods. Other popular titles include Civilization and Sins of a Solar empire. But Master of Orion jumpstarted it back in the day.
Now, 22 years later, Wargaming - the company behind World of Tanks and World of Warships - is bringing Master of Orion back. But will it have enough to appeal to the old faithful and newcomers? At Gamescom 2015, We spoke to Randy King, Executive Producer at Wargaming to find out.
For Wargaming, this is personal
Though most companies show a lot of passion for their games, with Wargaming it's extremely personal. When the license for Master of Orion was up for auction (due to the bankruptcy of its owner, Atari) Wargaming CEO Victor Kislyi had to have it. This is because the game had impacted him tremendously.
(Also see: Gamescom 2015 Day Two - FIFA 16, Mafia 3, And Master of Orion)
"In 1993 when Master of Orion came out, Victor played the game intensely and loved the game. He loved it so much in fact that he often says that he earned his MBA playing this game," King explained. "When it came up for auction it was almost mandatory in his eyes that he bought the game and so he did. And we're bringing it back to life. We're rebirthing the original game."
Rebirthing sounds excessive, but aside from the all but obvious graphical upgrade, there's also a new streamlined interface, and some new features to boot.
"The original game was like a spreadsheet. It was hard to play and only hardcore players played it," said King. "Create something that the new players can go 'oh so that's what MoO was like...' That was Victor's number one goal and marching orders for us."
Old hands, new studio
In order to make this possible, Bueno Aries-based NGD studio is working on the game in collaboration with talent that worked on the original. This includes Producer Jeff Johannigman, Art Director Jeff Dee, Design Advisors Tom Hughes and Alan Emrich, as well as Composer David Govett. There's AAA voice talent, the details of which King could not get into right now, and music that's from the original composer too. But would a combination of relatively unheard of studio and consulting creators be able to pull of a rebirth of a beloved classic? King seems to think so.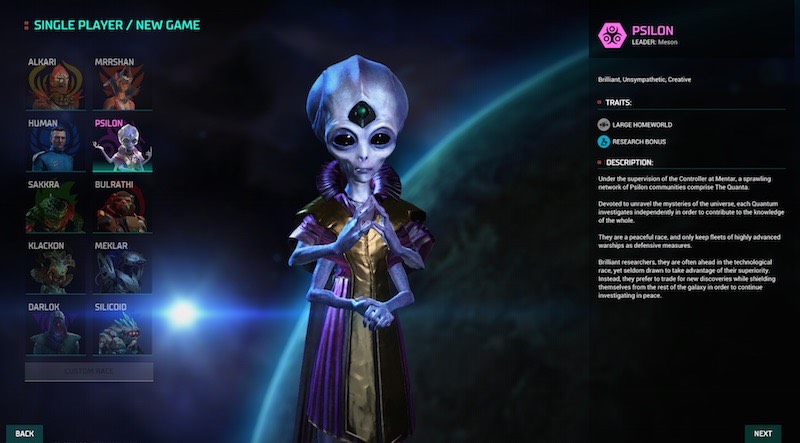 "That's why we involved the original game developers and they have been working with us on a weekly basis. We have a concall with them every Friday and discuss what we've done and what we can change," King revealed. "Some of the things we like, some we don't. But they have been involved from the beginning."
"We've been playing all of the different 4X, not just 4X but all of the turn based strategy games and dissecting how they do things and what they do and the studio that's building this are turn-based strategy nuts. I swear that's all they play," he added. "They know these games backwards and forwards, we've been brainstorming for quite awhile on how to make this game true to the original but still try to keep it fun. We've got a lot of hardcore people that are excited about the game coming out and I know they're going to be angry because we changed somethings and we haven't changed somethings, it's a hard balance"
So, what's new?
Having said that, we wondered what's new with Master of Orion? King was quick to downplay any grand, sweeping changes. Rather, he emphasised on a host of incremental ones that come together for a familiar yet different experience. "There's no big thing. The big thing we're trying to do is stay true to the original game because it is a rebirth. When you're trying to do a rebirth, you don't want to deviate too much," he said.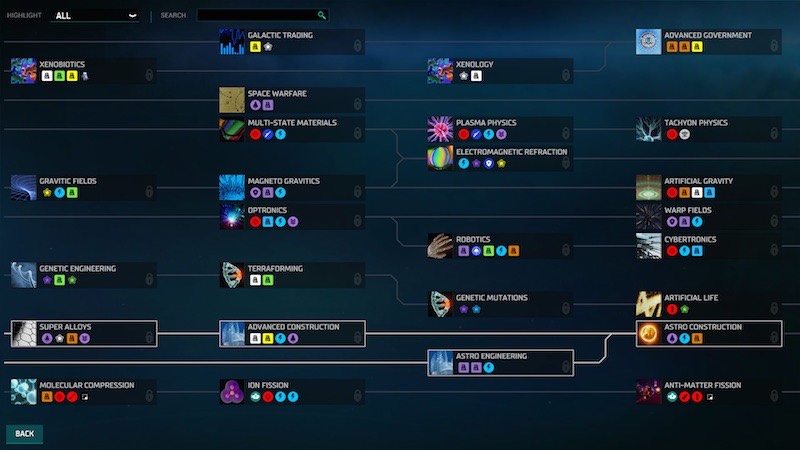 "Tactical battles will be fun and interesting but I can't talk about that right now. We are definitely working on how to involve multiplayer in this," he said. "That's still in the discussions. I can't say much more than that."
What's interesting is the level of control the game offers. King fired up a build and showed off exploration across a gigantic galaxy. Here you can explore every inch of it all while having pathways that let you defend your own territory. Micromanagers can control every element of the game. From changing tax structures on planets to making diplomatic overtures towards independent space colonies, every single aspect of the game can be controlled by you. And if you're the sort who prefers to have an overview while focussing on the big decisions, then you can do that as well.
""You can almost do what you did in MoO 1 and 2 but at the same time we've introduced some features that will allow you to go all the way to the top and let the game manage those things for you," King said, and demonstrated this by controlling what specific planets can focus on, with options such as research or production or simply letting the game decide.
"We're looking at other ways to control the production of devices or entities which we haven't introduced yet," he added.
Win as Intergalactic Miss Congeniality
He proceeded to take us through some more of the new additions. Most games in the genre let you win by conquering all of the competition, acquiring the most currency (an economic victory), or being the most diplomatic. The last option makes an appearance this time.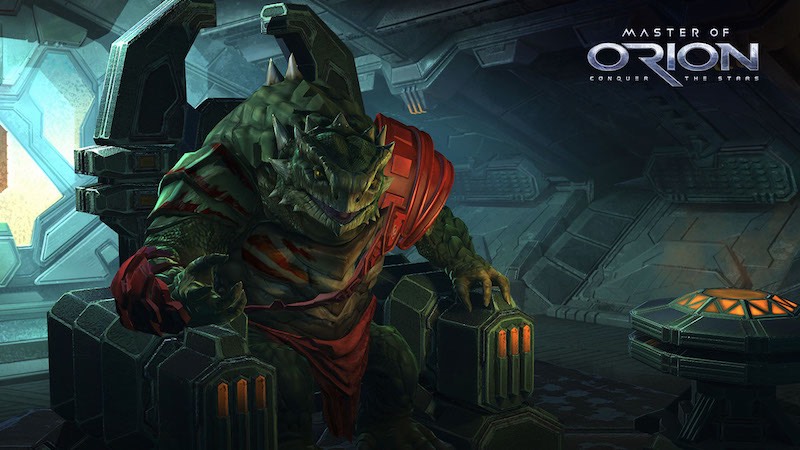 "Technology is something new we added. If you're the first to get to the end of the complete list of tech last, you win. In the original, diplomacy was a gameplay feature but it wasn't a way to win. Here we've made it a tangible pathway to victory called Excellence," he proclaimed. "Once you've met all the races, the galactic council gets formed and they vote on who the supreme leader should be. If you get voted as the supreme leader, you automatically win the game."
Apparently, it's the toughest victory condition to achieve, as it requires you to be an intergalactic Miss Congeniality of sorts.
"You have to be nice to everybody and that's difficult to do with every single one of the races. You also need the independent colonies to vote for you," he confirmed. "If you have to play this way and win it, only know two people who have won this way and they're at the studio developing this, you have to play nice and it's difficult to do with some races."
Breathe easy, this is not free-to-play and may have multiplayer
Given Wargaming's expertise in free-to-play games, we had to ask if Master of Orion would sport the same monetisation model. King confirmed otherwise.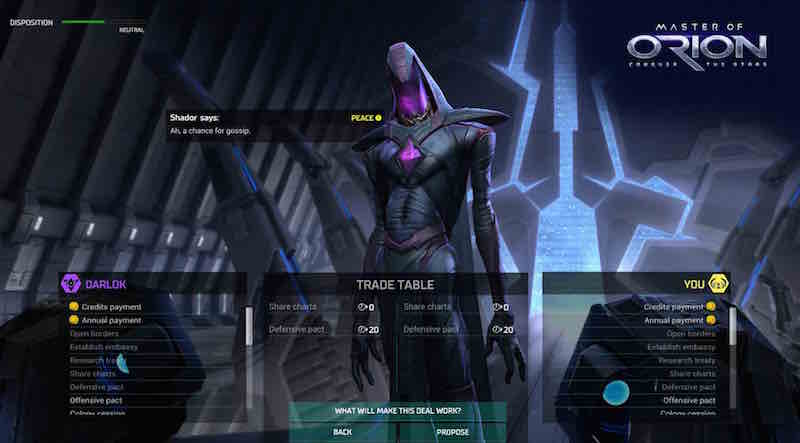 "The game is currently in closed alpha and will be available via Steam as a single purchase. It will not be free-to-play. DLC and other things like that will be announced soon along with the dates. There will be an early access and there will be a collector's edition also," he explained. "We are definitely working on how to involve multiplayer in this. That's still in the discussions. I can't say much more than that."
Master of Orion looks to be one remake that seems to have additions that actually impacts the way you play rather than just a graphical upgrade. While a release date is yet to be set, you can check it out on Steam via Early Access.
Affiliate links may be automatically generated - see our ethics statement for details.