Nintendo turned 125 on Tuesday, and obviously we thought of the company's most famous icon, Mario. The world's most famous plumber has actually held down a number of jobs since his debut as a carpenter in Donkey Kong in 1981, and we wondered how he would fare in today's job market. We've put together his CV below, and there are some pretty impressive accomplishments there but he seems to have some trouble sticking to any one field, which makes him a risky hire. Do you think you would hire this man?
CV
Name: Mario
Address: Nintendo Consoles
About Me
I am an Italian-American living in New York with my brother Luigi, and I'm always open to travelling for work. In the course of my career, I've been through the Mushroom Kingdom, Yoshi's Island and even various Galaxies. I'm always ready to learn new things and this flexibility has been the key to my personal growth as a professional, juggling eclectic skill-sets to develop my knowledge base in several fields.
Work experience
Carpenter
In 1981 and 1982 I worked as a carpenter on various construction sites and was involved in raising buildings in exotic environments including jungles. The Donkey Kong incident took place during this period and required me to put to good use my skills for jumping, climbing and running, which could also be beneficial in fast-changing work environments.
Plumber
After the Donkey Kong incident, I took up work as a plumber alongside my brother Luigi. We have been working together in this field since 1983. I decided to explore some other career options between 1997-2001, and 2003-2005, but barring this - and breaks for personal reasons aside - I have been building my skills and experience as a plumber.
As a plumber, I have always been willing to go the extra mile and travel to locations like the Mushroom Kingdom, Yoshi's Island and even the third dimension. As a part of my work, I used advanced tools like fire flowers and Tanooki suits to get the job done, showing a willingness to think outside the box. Jumping, climbing and running all featured heavily in this work.
During this period, I also showed an aptitude for working with Yoshis, which is a skill that could be useful in any setting.
Sports Referee
In 1984, I worked as a referee for Tennis matches; in 1987, you might have seen me on Punch Out, refereeing the matches. In both these jobs, I had to show extreme attention to detail, and a willingness to work in risky conditions.
Doctor
On three separate occasions I have worked as a doctor. I started my medical career in 1990, but returned to it for a brief period in 2001 and then again in 2008. As a doctor, you need to be able to recognise symptoms and react accordingly - this pattern recognition is a useful skill in all kinds of environments. My use of vitamins was revolutionary at the time and aggressively targeted illnesses, but personal commitments prevented me from building up my practice, as I had to travel to the Mushroom kingdom repeatedly due to the criminal activities of the self-styled "King" Koopa.
Golfer
Parallel to my career as a plumber, I also tried my hand at professional golfing, starting in 1991 after I left the medical profession for the first time. I was very successful as a golfer and in 2003-4 I was completely focused on the game, but despite a brief return in 2014, I am semi-retired.
Golf taught me many things, such as the importance of Control. Through my time as a golfer, I also learned about the importance of quality tools, after using the Super POW Club. This has taught me about the importance of attention to detail.
Typing Instructor
In between my other jobs, I have also filled some time working in the education sector, teaching typing in 1991 and 1996. This shows that I am comfortable working with people, a good communicator, and I can get my work typed up extra fast.
Racecar Driver
Racing is a bit of a passion for me, and I've taken turns behind the wheel in 1992, 1996, 2001, 2003, 2005, 2008, 2011, and again in 2014. While I have not sought to work as a full-time racing professional, the experience has helped me to deal with highly competitive situations, manage great stress, and taught me to always keep a blue shell handy for emergencies.
Artifact Retrieval
When Koopa stole objects from human history, I liberated his time machine and travelled through time restoring objects to their rightful place following the correct historical preservation techniques as demonstrated by Dr. Indiana Jones. This also gave me an understanding of history which can be applied in any situation.
Tennis Pro
I have participated in five professional tennis tournaments, in 1995, 2000, 2004, 2009 and 2012. This has been complementary to my other sporting endeavours, and I have been able to pursue these interests without compromising on my career choices at the time.
Tournament Fighter
Sometimes you need to be ready for a little rough and tumble in life. Any job can throw unexpected challenges and you need to be able to roll with the punches and not get pushed off the edge. My participation in the Smash tournaments has taught me to analyse the strength and weakness of the competition, and make the most of my environment. Between 1999 and 2014, I have participated in four Smash tournaments so far.
Footballer and Baseball Player
In 2005, I had a little time while waiting for my next major project as a plumber, and also explored both football and baseball. It did not work out.
Olympian
In 2008, along with my former rival Sonic, I participated in the Olympics. Since then, I have taken part in four rounds of the Olympics, and honed my physical abilities to maximise my skills at running, jumping, climbing and swimming. This experience will be invaluable in any job where running and jumping is useful.
References
Bill Rizer from Contra - Like me, Bill has worked in 2D settings to deal with hostile forces, learned the importance of staying on the move, working with different tools, and most of all, running and jumping. I think that he is the most qualified to vouch for my skills in this area.
Link from Legend of Zelda - Link doesn't say much, but he's an expert in solving puzzles and facing increasingly strange obstacles to save a kingdom and rescue a princess. We've never met, but I understand he is familiar with my work and can give an unbiased opinion on my performance.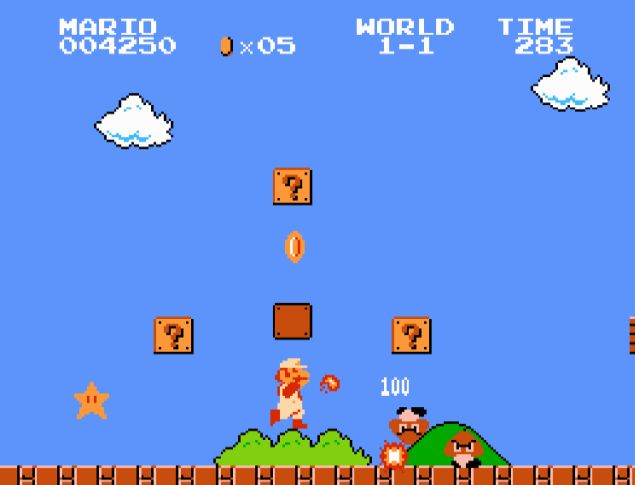 Mario's CV is certainly extensive, and we appreciate that he has added pictorial evidence of his activities, but that alone is not enough to make him a good candidate in our eyes. He has worked for a long time as a plumber, but there are frequent breaks and changes in between, which makes us think that he keeps falling back on it as a last resort. He's not really been able to stick to anything else apart from racing, and honestly, our concern is that if you hire him, he's going to quit in six months saying that there's trouble in the Mushroom Kingdom.