While there's a lot of talk about game development picking up in India, most people know that the country has seen much more success in the area of "game development services", or outsourcing parts of the development process. One of the oldest, and most successful Indian companies in this space is Lakshya Digital, which has created art for publishers such as Electronic Arts, Ubisoft, Disney, Rockstar, and Naughty Dog. The company was acquired by Dublin-based Keywords Studio in October 2014 for $4 million (approximately Rs. 25.5 crore), but Lakshya co-founder and CEO Manvendra Shukul tells NDTV Gadgets that the acquisition was more of a cash-infusion, as business continues as usual in the Gurgaon-based studio. And now there are some big expansion plans on the way.
While the $4 million figure may sound good, it's very low compared to the $80-100 million that Disney paid for Indiagames in 2011 (approximately Rs. 390-490 crore at the time) but Shukul laughed at the comparison.
"The acquisition wasn't something we had planned on, but when they [Keywords] approached us, we had reached a place where we were looking to grow," says Shukul. "We'd grown from a team of 6 to 250 people, and we needed to spread. But our intent was never to sell for money, and the team has remained unchanged. Keywords liked what we're doing and wanted us to do more than that, so we thought about this as more of a long term partnership. [Other people] sold for cash, but we're trying to take this to 10 times growth."
Lakshya's plans don't include making its own games though. Lakshya actually did release a game, called Rage Warriors for iOS which was published by Reliance Games. Rage Warriors was a very good looking game for its time, with well executed controls, though the story and mechanics are fairly generic. Shukul says the studio was pleased with the game's reception, but there are no plans to release another game right now.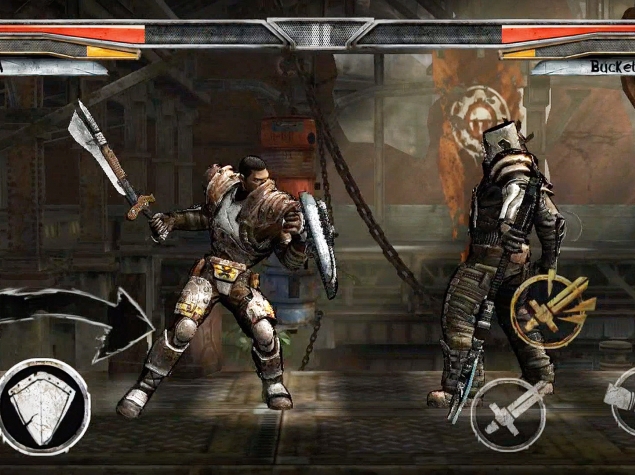 "We were pleased with how the game turned out, but it takes too much time, money and effort," he says. "We're not ready for that yet, and our focus will remain on services."
Keywords is a game development services company much like Lakshya, but they cover different ends of the process. While Lakshya works in pre-production, creating art and assets for game developers to use, Keywords offers post-production services. Keywords works on game globalisation (helping with things like certification and platform compliance), and localisation (from translation to creative adaptation to audio casting), and testing and quality control; the two therefore supplement each other, and have common clients. That's why, Shukul says, Keywords already had a good relationship with Lakshya, and is giving him free rein to grow globally in game development services.
Towards that end, Lakshya is opening an office in Seattle and is also considering setting up a base in San Francisco, Japan, or Singapore. But this raises a question. Indian studios like Lakshya grew precisely because they were more cost effective than developing all the assets for games in countries like the US. So can these companies now expand globally without affecting the mathematics that helped them grow in the first place?
Shukul first clarifies that the teams in other locations will be a lot smaller than the India office - bulk of Lakshya's staff will continue to be based out of India - but then adds that for Lakshya to grow and become one of the top two game development services companies in the world, this international expansion is a must.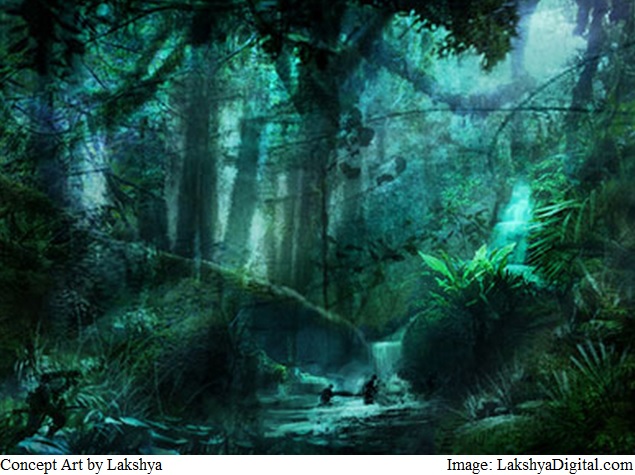 "There is a real lack of talent in India, and while we're looking at openings in various locations, it's only to fill gaps that can't be met here," says Shukul. "There are two areas where people don't have experience in India - in project management, and creative leadership - and we need to fill that. There is a lot of raw talent in India, but not game ready. So you need the right leadership to make sure they're up to the mark."
Part of the problem, Shukul believes, is that there is very little formal training that people can receive in India. "I think that most of the animation schools that charge lakhs for courses, should be shut down," he says, "because they're doing nothing, and they're taking a lot of money from people who are often desperate to learn something that will get them a job, but then they still learn crap."
"There's a desperate need for a program that teaches people genuine skills, because right now, we're seeing that the people who come are nowhere near ready to work in the industry," adds Shukul. "We've taken a first step by starting a not-for-profit training program, which we worked charge Rs. 42,000 per person. It's a loss leader, but we've had three batches of 8-12 people so far, and we've absorbed all the people who trained with us."
We then asked Shukul if he believes this is why companies like EA and Square Enix have struggled to keep an active presence in India. He believes the problem instead has been a lack of focus in terms of what these companies are trying to accomplish.
"People think, let's open an office in India, and then figure out what we can do with it. There's no real focus," he says. "But to succeed, you need targets and benchmarks to measure yourself against, otherwise how will you know whether you're making progress or not?"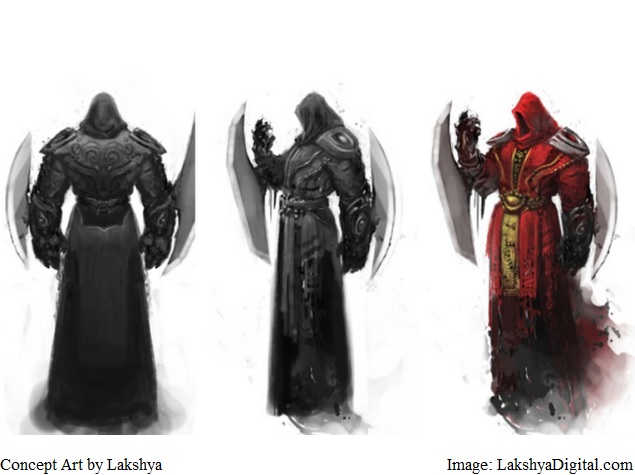 He then raises another interesting point. "You can see that most of the international companies that set up in India are publishers - they're not necessarily here because they want to build the developer ecosystem," says Shukul. "Instead, they're looking at the billion person market and trying to experiment. But of course, there's no such thing as the Indian market. The number of people who play video games here is very low, and they're already exposed to the best games from Ubisoft or EA or Square Enix. So if you make some low quality game here and expect it to sell because it has 'Indian elements' then you're not going to like the results."
This, he believes, is also the reason why many indie-developers in India are struggling. "People are limiting the audience for their games by trying to target a market that does not exist," he says. "People are not looking to play 'Indian' games. The question people ask is, 'is this fun?'"
But a lack of talent isn't the only challenge Lakshya must face today. More game development services companies are coming up in other countries around Asia as well, and these also affect the cost/ value equation that Lakshya lives on. Shukul accepts that there is a challenge thanks to new studios coming up in Thailand and Malaysia, but feels that things aren't dire yet.
"At this point the threat is not so big, though they have the potential to be a real threat, so we have to get ourselves in order," says Shukul. "Aside from Thailand and Malaysia, there's also the Phillipines, which has historically been strong in anime, and they're also getting into gaming now. These studios don't pose a quality challenge to us, but cost is a factor. And some companies will work with them to save money, so they will improve over time too. That's why we have to get the international offices and bring in global talent."
"China is not so much a threat anymore," he adds. "Earlier, their quality was very high, and their cost was low, so a lot of people worked with studios there. Today, their work costs more, so we benefit. But there are some studios that have built good relationships there, and continue working rather than move to a new providers, and that's what we also want - long term relationships as vendors because we're providing quality, at a price that's still appealing to the developers."