Role-playing video games are aplenty. Most of which feature their fair share of dungeons and dragons. While Late to the Party has no dragons, it does have its fair share of dungeons.
After all, it takes place in a Baltic state during the twilight of the Soviet era. You're a local woman recruited by the KGB who is growing desperate in the face of an impending revolution.
Sounds like an interesting set up? The folks at Pyrodactyl Games thought so as well. Late to the Party is this Jaipur studio's next game. It's a far cry from the dusty villages and crowded cities of ancient India that made up its last game, Unrest. The title is such to exemplify the desperation faced by the communist regime in its last days of the 90s.
NDTV Gadgets spoke to Arvind Raja Yadav, founder, Pyrodactyl to find out what makes Late to the Party one of the rare Indian indie games on PC worth looking forward to.
From ancient India to the USSR
Most Indian studios are more than happy to churn out games based on Bollywood films and cricket. At the most you'll find a few trying their hand at puzzle games. The focus on narrative-based gameplay is next to nil. It's why Pyrodactyl's last effort, Unrest was laudable.
The game took place in ancient India and was a fine representation of the era, replete with a variety of choices and areas to explore. Which is why it seems odd to tackle the Soviet era with Late to the Party rather than capitalise on the universe it created for Unrest. It seems out of the studio's comfort zone; trading child marriage and the caste system for glasnost and perestroika. Nonetheless, Yadav is unperturbed.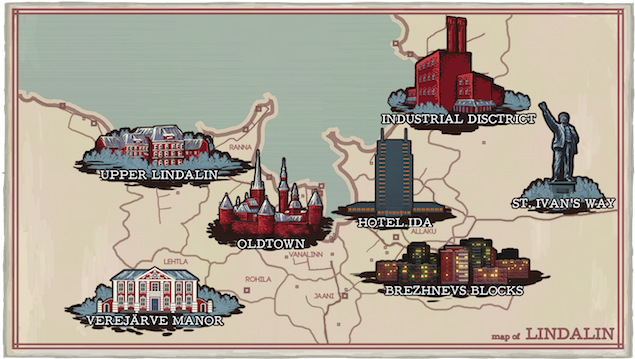 "Each member of the team came with two ideas on what Pyrodactyl should make next," says Yadav. "This idea stood out, and and it was put forward by our artist who is from Estonia. We did consider doing an Indian theme but we didn't want to be pegged as the team that made games based on India. Ultimately I see it as a challenge. Not many players have experienced the Cold War in an RPG setting."
Pyrodactyl plans to bring the same goodness, in terms of plot, conversation options and ethical dilemmas that made it such a joy to play to Late to the Party.
"We try to focus on what made Unrest good such as dialogue and moral complexity and try to implement the same philosophy in a different setting," Yadav adds.
An anomaly in the system
Again, much unlike other developers, there's a conscious effort to disregard violence as a means of game progression.
"I like conversations, pacifist runs in games like Deus Ex (games that allow players to complete them via non-lethal means)," Yadav explains. "My approach is, 'what if combat is about as much as you'd expect in a real life situation?'. It isn't very common in the life of a spy (or most other people). You don't face it every 15 or 20 minutes. The lack of emphasis on combat opens up other means of progression through conversations and investigations. It gives players a chance to have greater consideration for their choices."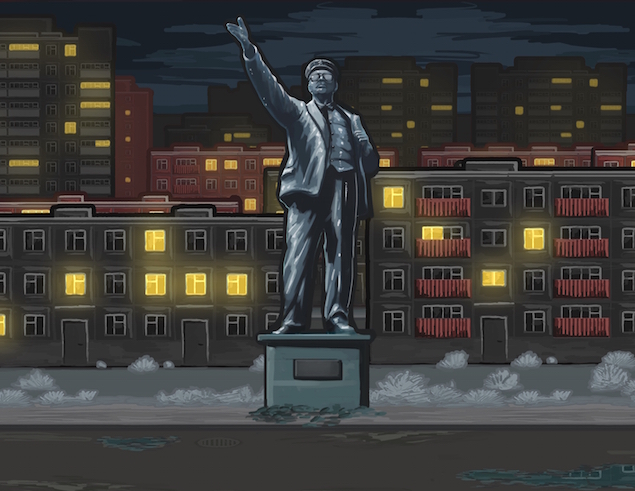 Coming into Late to the Party with the intention of treating it like, say, Call of Duty will not end well for players he warns.
"Combat is entirely optional and via a point and click interface," says Yadav. "It will be very real. But the ideal combat scenario is to not be in combat. If your strategy is to get into a fight, you won't get far in the game."
And this isn't all. Yadav promises some point-and-click adventure features would make an appearance as well.
"There are elements of adventure game mechanics," he says. "By that I mean point-and-click games. Unrest had some of these elements but to a smaller degree and were not fully explored. This time around since you play an investigator you'd be able to do things such as place a directional microphone in the direction of passerbys talking."
Immobile fun and DRM
With the bulk of Indian game makers focusing on free-to-play and mobile games, Pyrodactyl sticks out like a sore thumb. For one, none of its games have been on a single mobile platform. Secondly, they've all been premium games available at a one-time price, minus the in-app purchases. With much said about the revenue potential to be had on mobile games that monetise via free-to-play means, it's refreshing to see a studio standing its ground.
"These are just the kind of games that we're interested in," Yadav explains. "I was not into mobile games growing up. Other developers do it and it's a choice they make. There is no wrong or right approach and there's enough room in the market for all monetisation strategies to flourish with the right audiences."
This isn't all. The studios approach to intellectual property and digital rights management (DRM) is progressive as well.
"Even if I apply five DRMs at once what will be pirated, will be pirated," says Yadav. "Implementing DRM is a cost in itself and having a small team working around the clock to create a great game is a bigger priority."
From $3,000 to $43,861
While Pyrodactyl's last game, Unrest sported a surprisingly low minimum funding goal of $3000 (approximately Rs. 1.8 lakhs) on Kickstarter, it ended up netting $36,251. This time around, the studio is asking for CAD 50,000 (approximately Rs. 22 lakhs) to meet its minimum funding requirements. But with good reason.
"The reason for the higher goal is because we want to work on this full-time," Yadav assures us. "Unrest's original Kickstarter goal was for extra art assets. We already had a prototype.Unrest was made with most of us working part-time and that ends up limiting the amount of things in the game. With the money we're asking we can work for 7 months full time."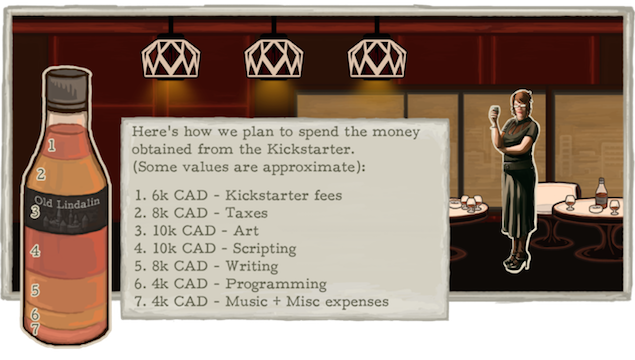 Though Late to the Party is slated for an October 2015 launch on Windows, Mac, and Linux, Yadav says the exact release date will be dictated by how the development progresses.
"The expected release month is October 2015 - we want to adhere to that as much as we can but it's not set in stone," he says. "This is a rough date. But we will release it when it is done. We don't want to compromise on quality as much as we can."
Carving a niche for narrative
Though Yadav could not disclose how well the studio's previous game did, he did say it earned well enough to keep the team afloat. It goes to show that at the right scale, there's a niche for narrative driven games with complexity and choice made in India.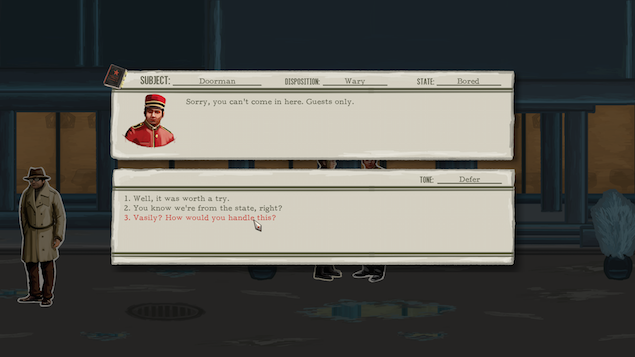 What's more is that all the feedback from Unrest, such character traits and conversation options will be used to make Late to the Party a more cohesive experience.
It's interesting to see something as diverse as this coming from a studio in India. Hopefully it will see the light of day. You can check out Late to the Party on Kickstarter.