Open world games have been in vogue in 2015. We've seen Assassin's Creed Syndicate, Batman: Arkham Knight, Fallout 4, Mad Max, Metal Gear Solid V: The Phantom Pain, Need for Speed, and The Witcher 3: Wild Hunt to name a few. That's an astounding number of games, all sporting sprawling locales to explore and immerse yourself in, aside from the main story and quests. As the year winds down, there's yet another open-world game on the horizon, Just Cause 3. But fear not, because it shares little in common with the aforementioned games. Here's what you need to know.
It's all about explosions
While developer Avalanche would like to describe Just Cause 3 as "blowing things up with fun characters", the focus appears to be on the first part of that statement if early impressions are anything to go by. The game lets you loose in a gorgeous island country of Medici and then quickly leaves you to experiment with different forms of destruction. Within minutes, you'll forget the storyline and characters, and go for the thrills of blowing up fuel tanks, destroying satellite arrays, and toppling statues of nation's dictator, Sebastiano Di Ravello.
We're guessing there probably is a plausible explanation for being able to drive a car off a cliff, jump out of it in mid air and grapple onto an enemy helicopter, strap explosives to it and crash it into a bunch of tanks, but you'll be too busy setting the game's world on fire to care.
(Also see: Gamescom 2015 Was All About Power to the Players. Here's Why)
Grapple before running
The grappling hook as a means of quickly travelling from one area to the next has found itself in both Assassin's Creed Syndicate and Batman: Arkham Knight. It's present in Just Cause 3 as well, allowing you to move across Medici easily. But while those two games depend on it for traversing vertically, Just Cause 3 uses it for just about everything. Learning how to use the grappling hook frequently, even when not scaling a building, is crucial to your success in the game. It is really important for quick traversal, and you can combine it with a parachute and a wing suit to glide across long distances without touching the ground.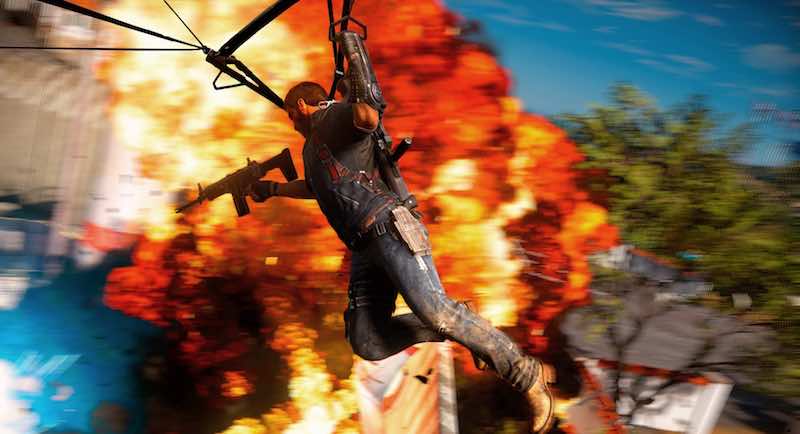 Don't do anything before you download the day one patch
Like most games this generation, Just Cause 3 has a day one patch. Clocking in at a little under 2.8GB for the Playstation 4 (PS4), the patch should rectify a host of issues such as enemy AI glitches, and the game crashing.
We've experienced a fair bit of the latter so far what with a couple of bugs that have forced us to restart the game from a previous save. And on a single occasion, it crashed to the PS4 dashboard. This should fix some of these issues when it hits.

(Also see: Just Cause 3 Preview: Everything Is Better With Explosions)
The PC version is surprisingly well-priced digitally
A quick check shows Just Cause 3 on PS4 and Xbox One costing Rs.3,499. The PC version on disc is Rs. 1,499. Both price points are par for the course. But if you have the bandwidth, you might want to consider it digitally. Priced at Rs.899 for the standard edition and Rs. 1,268 for Just Cause 3 XL - game and its season pass, it's very reasonable. The season pass includes three add-on packs released between January and July 2016, which will unlock seven days early for pass holders. All of this makes the XL edition of the game on PC surprisingly good value.
Just make sure your PC is up to it though as its system requirements are on the higher side and that you have a fast enough Internet connection because it's roughly a 38.5GB download.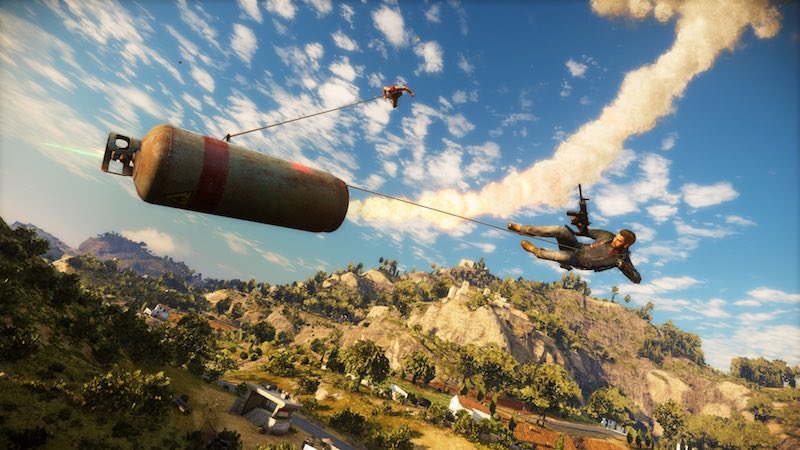 Can't wait? There's a midnight launch and digital preloads
If you're in Mumbai, you can pick up the game at midnight at Games The Shop. Unlike Assassin's Creed Syndicate that saw midnight launches in cities such as Ahmedabad, Bangalore, Delhi, and Gurgaon, there doesn't seem to be that much fanfare surrounding this title. Odd considering Just Cause 2 did exceedingly well for most retailers in the country.
Nonetheless, if you prefer buying digitally, it's already up for preload on Steam and Xbox One users while the preload on PS4 should begin a couple of days before the game is out on December 1.
Are you picking up Just Cause 3 or are you playing other open-world games instead? Let us know via the comments.
Affiliate links may be automatically generated - see our ethics statement for details.