IGX or Indian Games Expo touted by its organisers to be India's first game expo took place in Mumbai over the weekend. While the claim of it being the first is debatable, what with Sony's PlayStation Experience event making its debut in 2007, there's one thing we can't fault it with. It was a perfect representation of gaming in India.
For one, Sony's presence at the event was all-encompassing. Aside from occupying a large area with games like Driveclub and Uncharted: The Nathan Drake Collection, almost every other section had games running on the PlayStation 4. Be it FIFA 16 or WWE 2k16, Sony's rhombus-shaped box was everywhere.
(Also see: WWE 2K16 Championship Announced for India)
It's no surprise considering the Japanese firm's dominance in the space. Thanks to visibility at every store selling games in the country, it's hard not to avoid the PS4. This has been further buoyed by a price drop that's seen this season looking to be one of its best.
Earlier in the year, Playstation India head Atindriya Bose commented it was on track to hit 100,000 PS4 sales by April 2016. That might just be surpassed.
"Usually, we see a fantastic uptake in terms of console sales in the summer months. Thanks to the price drop taking effect, this quarter is shaping up to be a whole lot better," a company representative confirmed.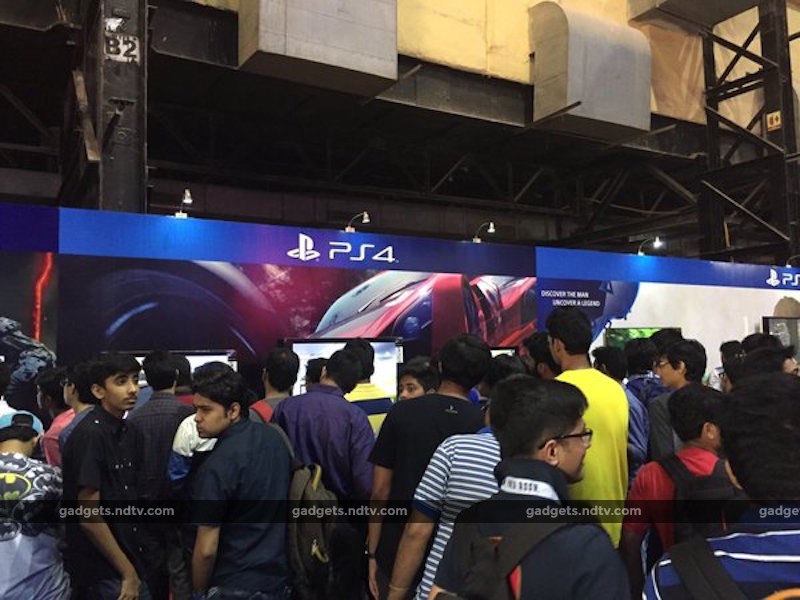 Sony wasn't the only one present. 2K Games, Bandai Namco, Bethesda, CD Projekt Red, Konami, Square Enix, and Warner Bros were all accounted for with their releases playable on the show floor such as Assassin's Creed Syndicate and Batman: Arkham Knight thanks to their distributor, E-xpress. It also held a WWE 2k16 tournament as well. By and large, games playable were safe, traditional fare what with titles like Call of Duty: Black Ops 3 and Grand Theft Auto V making an appearance as well. Popular games on platforms people were familiar with.
(Also see: The 5 Best Games You Don't Know You are Missing Out On)
In addition to Sony's extensive presence, Natec Genesis, a PC peripheral manufacturer, had a Counter-Strike tournament (on PCs obviously) while Fallout 4 and Mad Max were playable on PCs too.
That's not to say IGX was only restricted to international content on the PS4 and a few token PC games. Absentia VR, a Bangalore-based startup showed off its Tesseract VR headset. It promises to work on a host of games, ranging from classics like Road Rash to modern day hits like The Witcher 3. Though it didn't feel as visceral as the Oculus Rift, you can't exactly find fault with its price, starting at Rs. 12,000 when it ships.
Mumbai-based game studios Apar Games and Vanishing Point had their soon-to-release titles, Scribbled Arena and Third Eye respectively. While the former is a top-down twin-stick multiplayer shooter with oodles of charm, the latter is a hack-and-slash 3D adventure based on Indian mythology. Both were playable on PC, a refreshing change from the usual state of game development in India that's predominantly on mobile.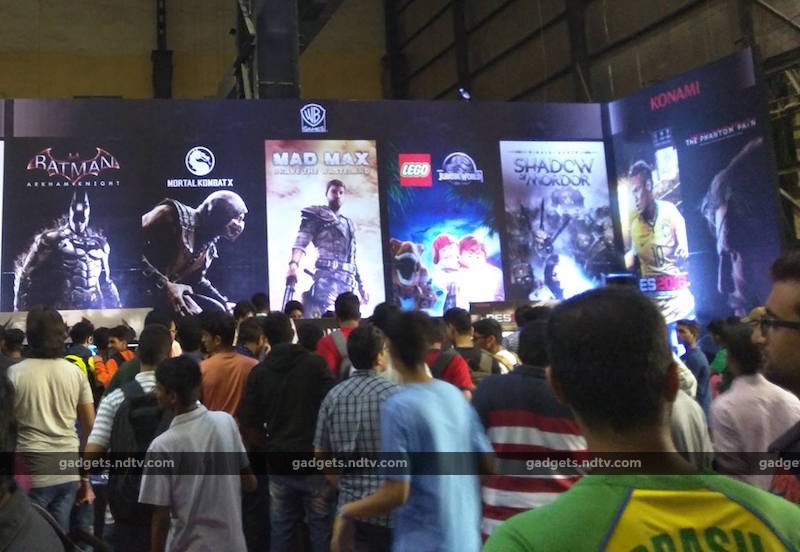 However the biggest line was reserved for FIFA 16. The appeal of the franchise ensured colossal queues until the end of the event. What's interesting is that although Electronic Arts (EA), the publisher behind the game, has its interests in India represented by Amazon, no other EA title was playable at the event. The lack of its logo at the event indicated that the organisers arranged for a copy themselves, something that Gadgets 360 confirmed later.
(Also see: Here's Why You Can Buy FIFA 16 and Other EA Games Only From Amazon India)
Also notable by its absence was Microsoft. In spite of tom-toming its greatest games lineup in history, the Xbox One was nowhere to be seen. This was made all the more amusing by Nintendo - a company with no official presence in India - having its games and consoles made available by importer Sunder Electronics, who took up a stall at the event. Attendees were quick to notice this. Other retailers, such as Games the Shop and newly opened gaming merchandise website, Psycho Store had a presence as well.
Unlike India's many Comic Con events, which have over the years devolved into a crowded bunch of known stores selling merchandise, IGX seemed to gravitate towards making games playable instead. It will be interesting to see if it remains the same going forward. For many video game publishers, it seems like a safe, economical way to get their games into the hands of as many potential customers as possible, something that's missing at traditional retail.
(Also see: Gaming Is a Niche in India Because Game Retail Is Broken)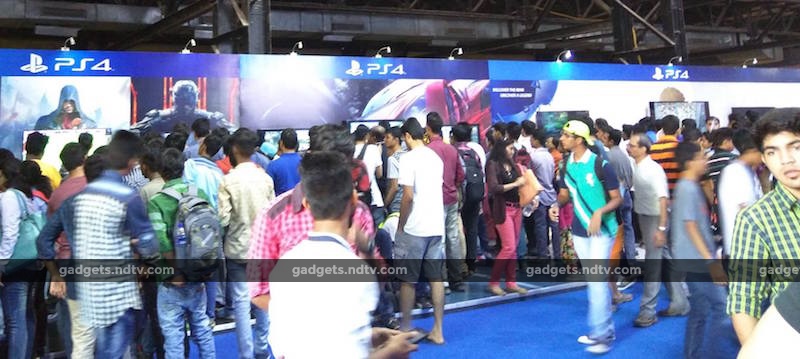 While core gamers are likely to fret over the lack of new technology such as PlayStation VR and pooh-pooh over the fact that MOBAs like Dota 2 and League of Legends were nowhere to be found, IGX serves to underline the market realities of the country - your average Indian gamer will probably not care to spend for these frills and fancies. He or she simply wants to experience what's popular rather than dip into something brand new.
For a sector that's largely perceived as cutting edge, the lack of any major, soon-to-be released piece of hardware headlining the event did blunt expectations. According to exhibitors and organisers, the footfalls were in excess of 8,000 people. That sounds about right, with a mix of teens and young adults lining up from 10am.
A lot of Sony, a bit of PC, and some embarrassing exclusions, it's not Gamescom or E3, but it's closer to what gaming really is in India.