Since its 1996 debut, the Tomb Raider franchise has evolved from pin-up lad mag material to a thought-provoking series of substance, across a variety of platforms, and exploring interesting game design paradigms — from big budget epics for the PS4, Xbox One, and PC, such as Rise of the Tomb Raider, to bite-sized mobile fare such as Lara Croft Go.
Along the way, it has garnered a sizeable fanbase across the world. Gadgets 360 spoke to Meagan Marie, Senior Community Manager at Crystal Dynamics to find out what makes Lara Croft's adventures so appealing to a global audience.
"Fans are inherently integral to the success of a game [and] at a basic level, a Community Manager is the conduit between the studio and fans, and vice versa," Marie says of her role. "Keeping fans engaged and interested in your game is only one part of the equation – ensuring that the studio is aware of reaction and reception is just as important."
While the franchise has generally been known for its sprawling single-player campaigns, there's a lot more to it. One of the challenges has been to evolve the franchise beyond its roots, which Marie tells us lie in isolation and adventure, combined with puzzle-solving.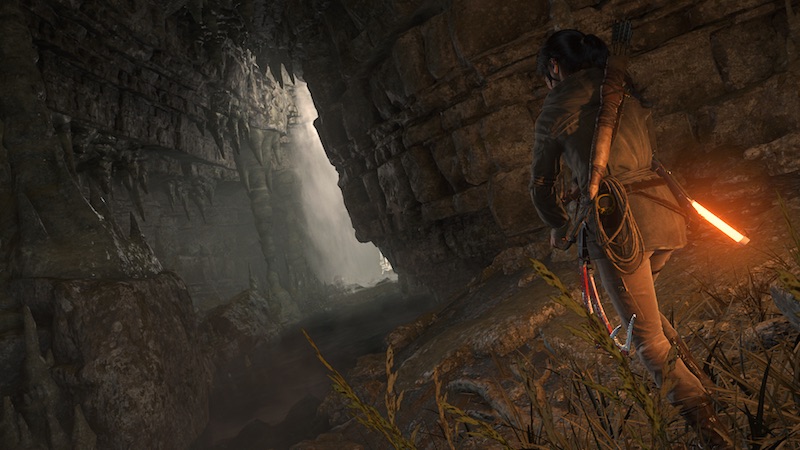 Translating this integral characteristic of the series to suit fans resulted in Endurance Mode — a way for gamers to play through Rise of the Tomb Raider together.
"When exploring options for fans to play Tomb Raider together, this franchise pillar needs to be taken into consideration,"she says. "That's why we loved adding co-op to Endurance Mode in Rise of the Tomb Raider: 20 Year Celebration. It allowed fans to raid tombs together in a context that worked well – a replayable, score-driven mode."
While Marie could not comment on how a multiplayer online experience could tie into the next Tomb Raider game — rumoured to be called Shadow of the Tomb Raider— she did hint at what to expect.
"[We] can confirm that as a studio we continue to look for opportunities that extend gameplay experiences beyond the main campaign, similar to our Expedition Mode in Rise of the Tomb Raider," she says. In Expedition Mode, users took on a host of additional gameplay challenges, such as the aforementioned Endurance Mode and Remnant Resistance - which had missions created by the game's community.
While one part of the studio's efforts are focused on discovering features that fans find useful, another part is ensuring that the brand isn't maligned in any way. This is a fairly widespread problem in the industry, and some developers have had to take strong steps to prevent it.
In the past, Nioh and Dead or Alive developer Team Ninja went as far as to tell PC modders not to take undue liberties by creating nude character models in Dead or Alive 5, suggesting it would avoid releasing games on PC altogether.
The popularity of Tomb Raider also adds to the chances of being abused. But one of the community's greatest strengths is how it moderates itself, Marie says.
"The community is actually very good about self-policing. They all love and respect the character, and don't give visibility to projects that could hurt the brand," Marie claims. "However, it's incredible to see that the modding and level editing community from 2001 is still active, creating levels using the classic Core Design Tomb Raider engine."
As for the games itself, Marie declined to comment on what to expect next. With the next game rumoured to be developed by Deus Ex: Mankind Divided studio Eidos Montreal, and lead writer Rhianna Pratchett leaving Crystal Dynamics, we have to wonder how consistency will be maintained for the third outing in Lara Croft's latest reboot, which started with Tomb Raider (2013).
"There was certainly a long-lead vision for where Lara would start, and how she would grow through each adventure, and we're eager for fans to experience it alongside her," she says.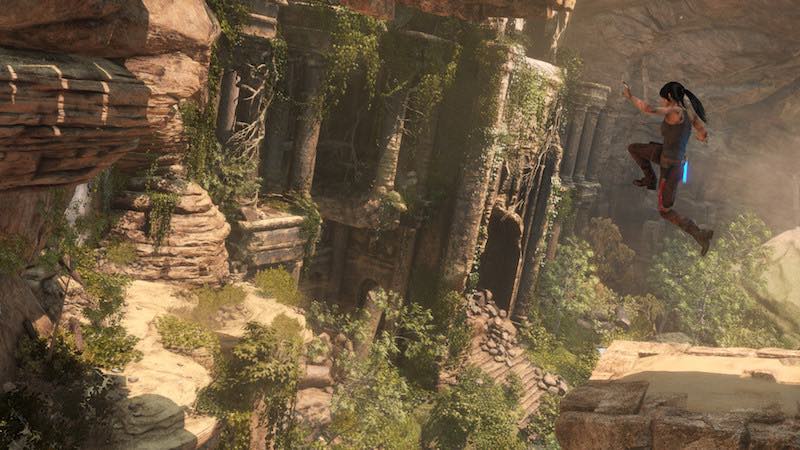 Finally, we had to ask; with Uncharted following the early Tomb Raider template but with a male protagonist, and the big budget games space being as crowded as it is, is there enough room for two adventure games in the similar vein?
"Absolutely. Naughty Dog is a great studio that makes great games. We've carved out a unique space for ourselves within the Action-Adventure genre, and think it sets us apart by offering something distinct to Crystal Dynamics. We've achieved this with the lens of survival, which started as a more thematic treatment in Tomb Raider (2013), but became a systemic driven one in Rise of the Tomb Raider," she says, going on to explain how Crystal Dynamics went about taking a systems-driven approach to Rise of the Tomb Raider.
"We look at all aspects of the game through this lens. Survival is implemented through a scrappy combat style, a resourceful approach to puzzles and traversal, and a complex system of collecting resources that feed into an ecosystem of supplies and upgrades. Combine that with one of the most iconic characters in gaming, and we offer something truly unique to fans."