FIFA 16 launches in the US on Tuesday and in other regions on Thursday. In some parts of the world, people have been playing for longer as retailers broke the street date. While we found this year's entry to be a balanced, challenging affair, it does come with a few quirks intrinsic to it. Here's what you need to know to get ahead.
1. All statistics matter
In earlier FIFAs as long as you had players with high speed attributes you'd be fine. Now, other statistics such as strength and endurance actually make a difference. Don't be afraid to mix up the composition of your team, especially your defence, where players with low speed but high strength are actually useful this time around.
(Also see: FIFA 16 Review: Inclusive, but Is It for Everyone?)
2. Avoid FUT Draft for now
One of the headline features for FIFA 16 is FIFA Ultimate Team Draft. It lets you experience some of the best players in FIFA Ultimate Team - EA's player collecting and team management mode, without the random chance of finding the best players. The first time you play FUT Draft, it's free. But after that, it has an entry fee of 15,000 coins or 300 FIFA Points each time you want to play. Ideally winning FUT Draft should yield enough to play again, but it isn't the case right now. Until EA fixes this, we'd suggest you avoid wasting your free entry.
3. Speed up your passes
The deliberate pace of play of FIFA 16 isn't for everyone and makes this game feel much slower than older FIFA games. If you're still hungover from FIFA 15 and earlier, faster entries, you'd do well to speed up your passes. Tap the right bumper while passing to do so faster. Keep in mind that the added velocity does make it tougher for the receiver to handle the ball though.
(Also see: FIFA 16 Player Ratings: What You Need to Know)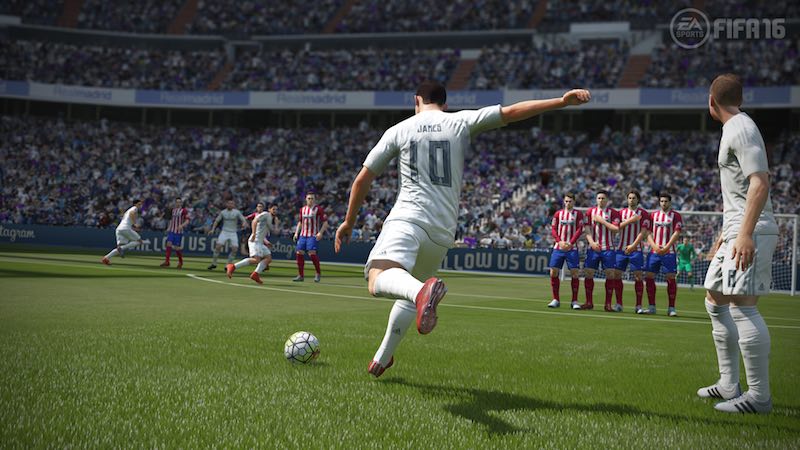 4. Know your trainer mode
Clicking the right stick in-game allows you to toggle trainer mode. If you're a series veteran just looking to get stuck in the action, you'd do well to switch it off. Newcomers can learn a lot by keeping it on. Either way, it's on by default and can be customised according to your skill level.
(Also see: FIFA 16: Why EA's Newest Belongs to the PS4 or Xbox One, Not PC)
5. Make use of tackling options
Sliding tackles in FIFA games have been all or nothing. Get the timing right and you can snag the ball from your opponent easily, get it wrong and you could be up for a red card. FIFA 16 grants you another chance with the sliding tackles. If you hit the tackle button at the right moment after attempting a sliding tackle, you can pick yourself up and try again. This makes it a worthwhile option while intercepting passes as well.
These are just some ways for you to get the better of FIFA 16, what tricks do you use? Let us know via the comments.