PES 2016 is a strong entry in the Pro Evolution Soccer series. What's missing though, is the licensed players that fill up your roster in FIFA 2016. However, this can be fixed without too much sweat, as you can add official kits as well as badges and emblems to the game quite easily, although this method is limited to the PS3 and PS4 - Microsoft's Xbox 360 and Xbox One do not support this feature.
Before you get started you'll need a USB drive formatted in FAT32 or exFAT, and the aforementioned kits, which you can download at PES World, a fan site for the game. We tested this guide is with the PS4 version of the game.
1. On a USB drive, create a folder labelled WEPES.
2. Copy all the files you downloaded in the WEPES folder.
3. Plug your USB drive into the PS4. Switch on PES 2016. Select the Edit Mode.
4. In Edit Mode, select import images and copy files from the USB.
(Also see: Pro Evolution Soccer 2016 Review: It's Fast but Is It Fantastic?)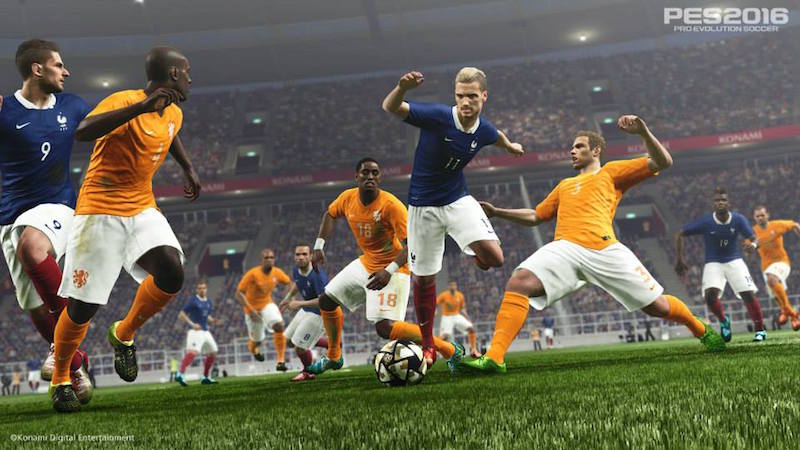 5. In Edit Mode, go to Teams and choose Strip.
6. Here you can select home, away, and keeper kits. Press the square button to add a third kit.
7. Find the kit you want to change. Select it. Now choose paste image. Go through the kits you have imported to find the one you want.
8. To add official badges and crests, follow the same steps. Instead of choosing Strip, select the relevant option.
This is all you need to do to keep your PES 2016 teams working as they should. Do official teams make a difference to your game? Let us know via the comments.