Street Fighter V is finally about to release after a long wait. It's been almost ten years since Street Fighter IV heralded in a new generation of fighting games. Since then we've seen a resurgence of sorts with new entries from popular franchises such as Tekken, Soul Calibur, and Mortal Kombat, as well as indie offerings such as Skull Girls. A lot has changed since Street Fighter IV first hit, so how does the series stay relevant? Gadgets 360 spoke to Peter Rosas (known to many in the community as Combofiend), US Producer of Street Fighter V at Capcom, to find out how it is a reflection of the changing face of game development.
"We've learned that the days of developing a standalone product are gone and that providing an ongoing service based product is the way to go," says Rosas. "This means that development for Street Fighter V remains continuous as we think of new content and battle balance changes for the upcoming years after the game's release." This ensures that the game doesn't favour specific play styles or characters over others.
"Players can look forward to amazing new costumes for each of the characters, six new characters (all fan favourites of course), some new stages, and lastly an epic story mode that tells the tale of Street Fighter V," he says. As for the story mode, Capcom hasn't exactly been forthcoming with what to expect. Considering that it will be available to all, would there be actual gameplay or simply a collection of interactive cut-scenes? Rosas was more than happy to clear this up.
(Also see: Far Cry Primal, Street Fighter V, Firewatch, and Other Games Releasing This Month)
"The story mode does contain gameplay," he says. "Lots of gameplay. We think fans will be extremely delighted with it." With a slew of post-release content and the story mode, you can safely expect just one version of Street Fighter V. This is unlike Capcom's earlier games, which saw multiple releases over the years with improvements both big and small. The transformation to an online, service-driven approach to game development, while frowned upon by many a consumer, actually has benefits for fans of fighting games, because it means you won't be out of pocket multiple times to play the game you love.
On the topic of fans, Rosas spoke on the inspirations for Street Fighter V. The aim is to ensure it's as revered as some of the essentials in Capcom's portfolio.
"We all play various fighting games, but we ultimately take inspiration from other Street Fighter games. When we look at Street Fighter Alpha 3, Street Fighter III: Third Strike and even Street Fighter II, we see fighters that are still revered to this day, not only because of the battle systems, but also because of the music, the characters and everything else," Rosas believes."Looking at those games made it clear to us that we had to make sure Street Fighter V could be compared to our classics."
While that's admirable, there's also the ambition to take fighting games to a bigger audience, beyond the hardcore community.
"Our goal with Street Fighter is to make a game that's easy to play, yet hard to master," he says. "That said, there really isn't any line to draw. There will always be simple mechanics present that everyone will grasp and deeper mechanics there for those that want to take a deeper dive." That said, Rosas is careful not to alienate its existing fanbase. It's a fine line to toe, even more so considering the last iteration in the series, Ultra Street Fighter IV wasn't exactly the easiest for newcomers to get into, featuring a steep learning curve.
"Although Street Fighter V is a bit easier to pick up and play than say Ultra Street Fighter IV, that doesn't mean that title we had completely forego the complexity and technical skills that come with mastering a Street Fighter title," he explains. "Long time Street Fighter players will still find challenging combos present as well situations that will require them to input commands in tough situations. The biggest difference here however, is that we've put shifted the emphasis of the game from being player versus the game versus the player, which is how it was in Ultra Street Fighter IV, to just player versus player."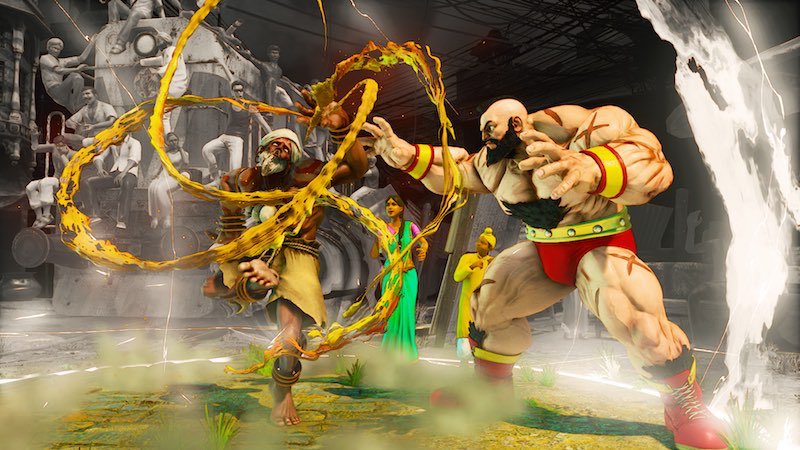 And Capcom seems to be on the right track if feedback from the game's many beta tests are any indication. "For our more seasoned players, they have remarked time and time again how the new netcode has made Street Fighter V feel leaps and bounds better than the experience they had online with Ultra Street Fighter IV," he tells us. "For our newer players and those intimidated with USFIV, they have continuously remarked on how intuitive Street Fighter V feels when they play it."
(Also see: Street Fighter and Resident Evil Will Be Available in India Officially)
The game supports cross-platform multiplayer between the PC and PS4, Rosas claims that its performed smoothly during the last few beta tests. For fighting games, robust online performance is a necessity as a nanosecond of difference between pressing a button and the input registering on screen could be the difference between winning or losing. Certain precautions have been taken to minimise concerns on the game's online stability.
"The biggest provision is that we're using our new kagemusha rollback netcode," he says. "This is important as the amount of input lag the players feel when they're online is a tiny bit more than if they were offline. This allows both players to have an optimum experience, with rollback only taking effect if the lag between players becomes too great." Also, there's an element of flexibility for users in terms of online multiplayer choices.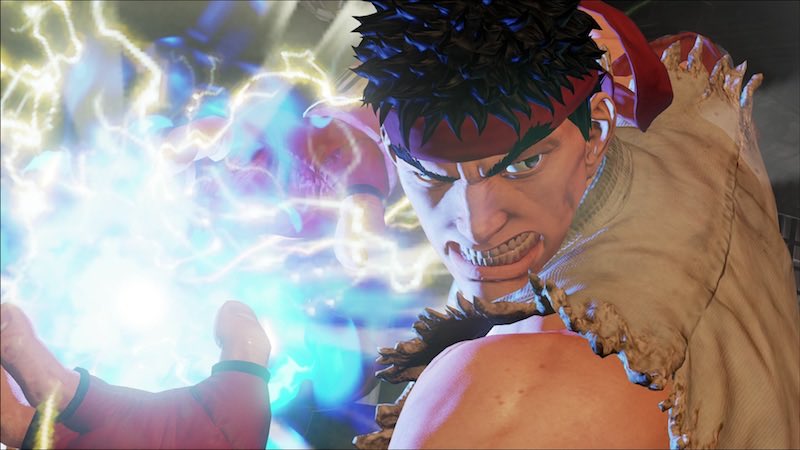 "We've also put in a connection setting option that allows players to decide how wide a net they want to cast against those online," he stresses. "If they put the setting to the highest possible, they will get the smoothest matches possible, but may end up reducing their pool of challengers greatly."
The conversation switches to platform support. Recently we've seen fighting games like Mortal Kombat X discontinue support for PC gamers. Its newest edition, called Mortal Kombat XL, and its DLC is skipping PC despite Mortal Kombat X selling over 500,000 units. Rosas assures us that Street Fighter V won't meet the same fate.

"Yes, you can definitely expect the PC version to have the same level of support as the PS4 version," he reveals. "Since cross-play functionality is extremely important to us, we will be monitoring both platforms closely. As for support, as long as our community continues to show passion and drive for Street Fighter V, we will continue to support them with more and more content."