There are plenty of cricket games on the App Store and Google Play, but very few of them have the fan following of Real Cricket. Developed by Pune-based Nautilus Mobile, the latest instalment - Real Cricket 16 - launched for Android and iOS this week, and rather than being a brand new app to download, it's simply an update to Real Cricket 14. Gadgets 360 spoke to Anuj Mankar, CEO and Creative Director of Nautilus Mobile to find out what players can expect from it.
One of the headline features in Real Cricket 16 is that it lets you play through historical scenarios such as Javed Miandad's last ball six in Sharjah, or Sachin Tendulkar squaring off against Shoaib Akhtar at the 2003 World Cup. This was, surprisingly enough, inspired by Candy Crush Saga of all things.
"I've always wanted to create a level-based saga with cricket. Candy Crush inspired me a lot in terms of how the gameplay was split into levels, each having a leaderboard and an objective," he says. "However, I thought since it's cricket, it would be silly to have users complete objectives without a context and hence the move with all the historical scenarios. [It's] more like level-based gameplay with historical scenarios."
(Also see: Real Cricket 16 for Android, iOS Has a Release Date and New Features)
Also new is Real Cricket 16's 'game changer' feature. It's an option that lets players change the batting and bowling animations of their team as they choose. Thought it might seem like a purely cosmetic addition, Mankar says there's more to it.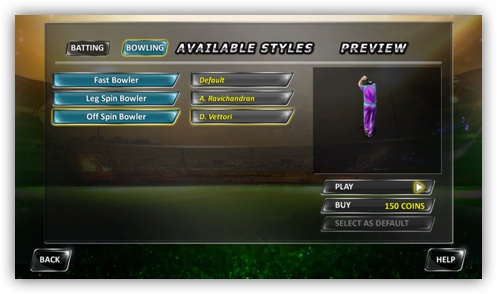 "The [changes to] batting shots do [impact gameplay], this is because you now have the ability to replace a particular shot with something else," he says. This means that you can customise your player's repertoire, to a degree. Balance has been retained to ensure each shot is logically mapped to the same d-pad combination.
"You will never get a replacement shot for a cover drive which will hit the ball to midwicket," Mankar says. Nautilus is closely monitoring the response to this feature. If it's in line with what's expected, Mankar says the company will consider user-generated content next.
"If the response is good - I shall start a fan page where users can contribute in terms of the actual assets or request bowling actions and batting shots," he says.
If Mankar's past experiences with the community around the game are to be believed, he won't have to wait long. Real Cricket has a die-hard community on Planet Cricket and Facebook. Both had a role to play in Real Cricket 16's development process.
"Planet Cricket is more detailed and technical but less volume. The quality of feedback is definitely better on average," Mankar says. "Facebook also gives us a great place to showcase developments and take user inputs. You will not believe how long some of the fan messages in our inbox are. They are extremely passionate and although it is impossible to take all their inputs, we have definitely taken quite a few points from them."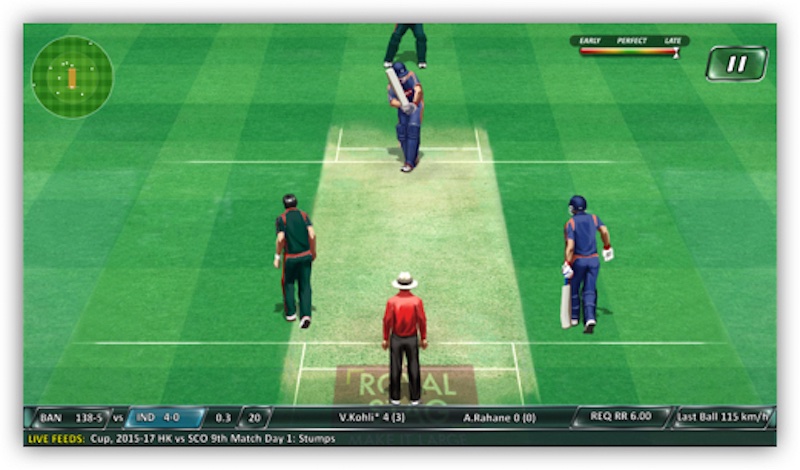 (Also see: Real Cricket 16 for Android and iOS Announced)
Of note is how Real Cricket 16 is distributed. Instead of being a brand new app, it's an update to Real Cricket 14. We wondered why would Nautilus take such an approach. The idea is to engage the existing players instead of risking losing the established base.
"We deliberated and had loads of discussions over this move. We have a very decent current user base for our existing title," Mankar explains.
He's observed that when studios develop a sequel, there's a loss of focus on the previous entry and the fanbase gets diluted between two titles, leading to a split in the users. Some will play the new game, but others get left behind.
"This makes for a unbalanced approach from our end towards the treatment of the two sets of users - the users on the new title automatically become dearer and get more frequent updates and content," he says. "Eventually the user base on the old piece of content drop out or migrate to the new title. So we thought it made more sense to just update the old piece and have straight access to a huge user base on day one itself. This would also allow us to not dilute our focus and just concentrate on one piece."
Many developers however prefer to launch a new game, because new titles are more likely to be highlighted on the App Store and Google Play. Being present on the home page of either store helps immensely in terms of downloads. Mankar however, feels it's a move that doesn't always pay off.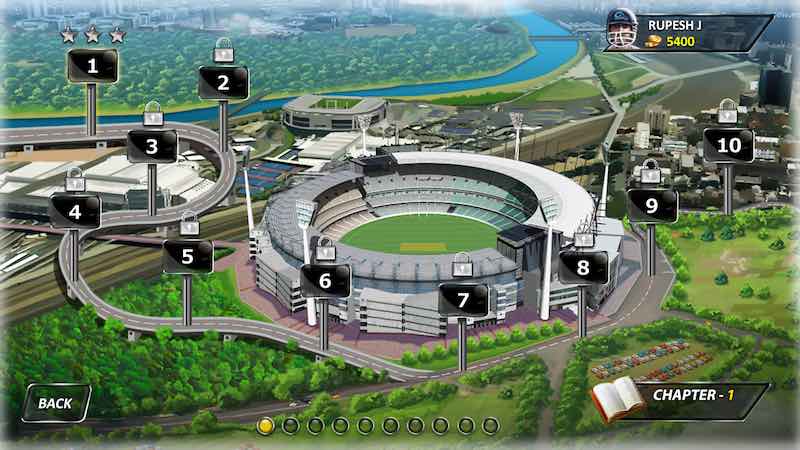 "These are things that have never been in most people's control," he says. He says he prefers to concentrate on game quality instead.
"I think whether a piece of content should get visibility or not should be left to each store. I firmly believe that if you're a good game, then how does it really matter if you released it as an update or a new piece of content?" he asks. "Any user who installed and later uninstalled my game two years ago, comes to the store and sees my game - would he or she know that the content is released as an update? No."
"Apart from us, our current users, those who we told and the store teams, for everyone else we are as new as new can be," he adds.
(Also see: Play Your Own Way Through the 2015 Cricket World Cup With These Great Games)
With a slew of features and a passionate user base, there is still one thing missing from Real Cricket 16 - official licenses. In the recent past we've seen Indian studios launch games tied-in to popular IPs such as Chhota Bheem in order to aid discoverability. Does the lack of a license such as IPL or ICC restrict Real Cricket 16's prospects?
"Let's put it this way, good games guarantee scale, that's a certainty," Mankar argues. "Licenses don't guarantee scalability especially on the mobile platforms (different on console and PC markets). Yes, they certainly add value in certain scenarios but the cocktail needs to be good."