At one point in time all that you needed to get your video game fix was a PC with an internet connection, a browser and a Facebook account. And while we've left the golden age of social gaming long behind, one of the biggest genres did not make the transition to mobile, namely cooking games.There's a distinct lack of successful ones on mobile app stores.

It's something Udipi-based 99Games is painfully aware of. And it's this awareness that's driven the company to create Star Chef. The result is 400,000 downloads since launch late August. Furthermore, the company revenues on the game have grown to $65,000 (Rs. 40,67,700) in six months, growing at 25 percent per month for the game, according to Senior Producer Shilpa Bhat. NDTV Gadgets spoke to Bhat to find out what makes Star Chef one of India's more profitable games.
Knowing your audience..and having the team to pull it off
Speaking to Bhat, it's immediate from the outset that she's extremely clear about the audience that 99Games is looking to target with this game.

"We're after women and cooking enthusiasts between the age of 25 to 60. And those with familiarity of the genre. At this point in time Chefville is Facebook only. There's a lack of cooking games on mobile and our game fills that gap," she says. The ratings seem to ring true with over a ten thousand of them across Apple's App Store in various regions and has an average rating of 4.6. However, is it just a facsimile of Diner Dash or Chefville or is there more to it?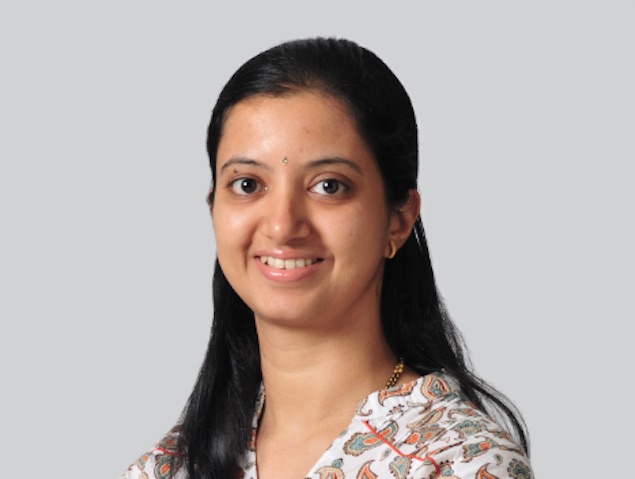 What's interesting is that Star Chef isn't your usual Indian-developed game. Then again, a large part of 99Games' portfolio doesn't fit your archetypical local developer fare, most of which are cricket games or clones of globally proven successes such as endless runners - not games that appeal to a burgeoning audience of women globally in the 25 to 60 demographic; an under-served group that is today a significant portion of the potential audience.

Of course, targeting the right demographic alone is not enough. There has to be the skill set to match. In the past, 99Games already made a slew of management games in the past such as Prison Mayhem and Dream Star, which gave them.

"Dream Star was our first transition from premium to freemium and had some good learnings on freemium monetization and analytics," Bhat says."Our core team was part of Robosoft services team before 99Games was formed and we had good past experience with AAA title porting to Mac and development of social games in early days of iOS as well."
The anti-clone
At first look Star Chef looks extremely cookie cutter. There's very little to distinguish it from other games in the genre that are present on Facebook. Bhat tells us that it's this look and feel that appeals with the company's audience. There definitely is more than meets the eye.

Bhat tells us that Star Chef is targeted at those who have played management games such as Chefville, but it also opens itself up to a whole new audience. As Kim Kardashian: Hollywood has proved, there's a vast yet silent audience who crave simple gameplay even if it means the aesthetics aren't the greatest. The focus on usability and a steady stream of rewards make it an alternative for those who want to play video games without the learning curve brought on by more complex titles.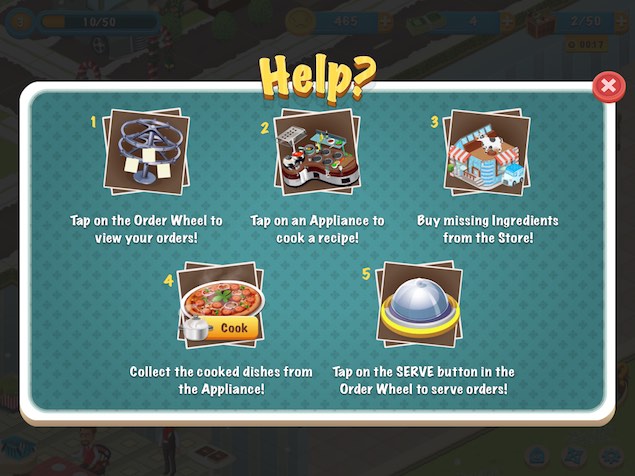 "These games are essentially time management games. Star Chef sits squarely between the two types of games in this space in terms of pacing. It's not as fast-paced as Diner Dash, and it's not as slow as the host of farming games we've seen on most platforms," she says.

Pacing aside, the game has a few unique features such as real-time trading. What this means is players can acquire recipes, make a host of dishes, and sell them via food truck for in-game currency. It's one of the major reasons for the game having a daily active user base of 40,000. While this dwarfs the daily active users for heavyweights like Hay Day, it's still early days for 99Games. There's still growth potential for the studio.

"The food truck feature has helped us increase retention by 20 to 30 percent," she says. "One of our key metrics during the game's pilot run was retention and gameplay. This feature managed to hit both requirements," she continues. "We support inter device gameplay, where players can switch between their devices and continue playing the game (e.g. iPad at home and iPhone in their workplace) as well which helps keeps users playing. Also, we have built a community page as well and are observing people from different geographies participating in this and adding each other as neighbours via their GameCenter IDs. Even this is helping us with higher engagement and viral factor."
How much money does it take to make money?
While most free-to-play affairs are notorious for nagging users to spend more money, 99Games has taken a different approach. For one, a tremendous amount of time is spent on segmenting users. This is done to ensure that the game's entire user base is not bombarded with the same message. Instead as per past usage history, users will be shown price points that they're comfortable with.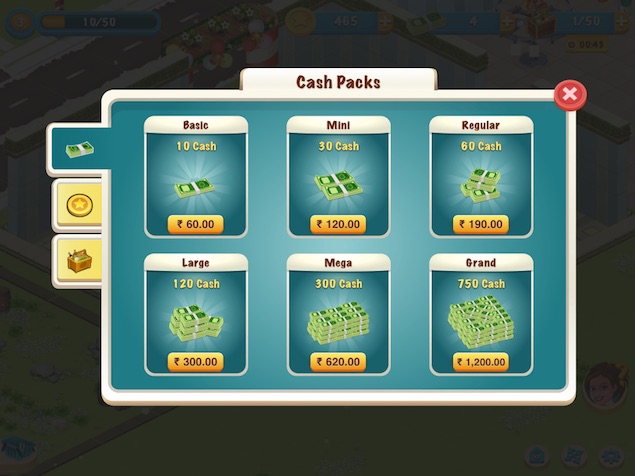 "If we're running a 50 percent off on in-app purchases, a user who spent $1.99 won't be shown a $9.99 item. She can look for it in-store, but when we're running promotions, we run them keeping each segment and their spending capacity in mind," Bhat says.

Right now, the in-app purchases for Star Chef range from Rs. 60 to Rs. 1,200. These let you buy in-game currency which lets you speed up certain facets of the gameplay such as making dishes for your diners faster. It works similar to how Clash of Clans lets you spend real money to build your base faster.
Running and sustaining a game like Star Chef usually costs as much if not more than the actual cost of development prior to release. While Bhat did not tell us the costs involved she did say that the company was seeing a healthy return on the money spent. "Right now for every dollar we've spent on Star Chef we're seeing a return of one dollar fifty cents per user," she says, adding that most user acquisition activities are for ads on Facebook and on ad networks with real-time bidding.
Made in India, but not for India...yet
With plans to launch the game in China in time for the Chinese New Year, along with localisation efforts for the same, Bhat is a firm believer in making games relevant to their audiences the world over. "We've seen an uptake and continual usage of the game on localisation. Especially in non-English speaking countries like Germany, Russia, and France," she says.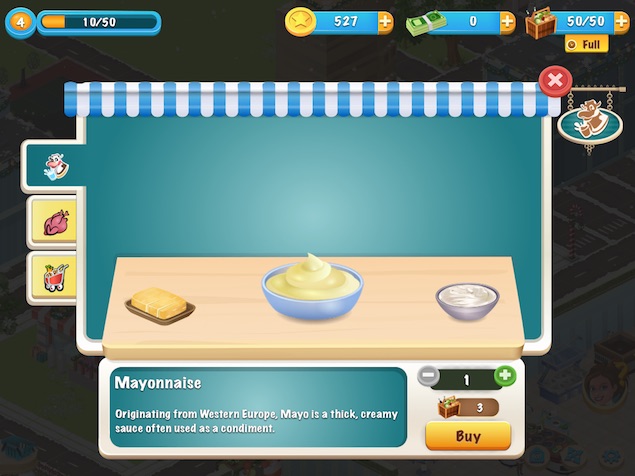 And what of India? Plans are on the cards for localising the game but not at the moment. The game is available on iOS only at this point in time, it's the same version playable in the UK and US. "We have a few idea on how we'd want to launch the game for India. Right now our attempts are from a global perspective. When we bring it to India, we will need India-specific content and an Android version as well," Bhat stresses. What changes would be made for India, remain to be seen.

In spite of having a huge user base, the propensity to spend is less likely. And it's something Google is struggling with as well.

It seems like a culmination of sorts for 99Games who have over the years, graduated from making Mac ports to consistently releasing games on mobile for audiences in India and abroad. What will be interesting though, is to see if the lessons its learned on Star Chef internationally, can be adopted to markets like India. Till then however, it's important to note that recently, the only Indian success stories in gaming seem to be card games like rummy or teenpatti, it's refreshing to see one studio break the mould.