The games industry in India is still pretty small, and has mostly been developed not by the efforts of any of the big companies, but rather by small retailers and their loyalist fans. That's why it was a surprise to many when Electronic Arts (EA) announced an exclusive retail partnership with Amazon. After all, EA publishes some of the most successful franchises in India - FIFA, Need for Speed, and Battlefield - and the wide retail reach has at least partially been responsible for its success in the country.
You could find EA's games at a variety of stores, from small hole in the wall shops selling to dedicated game stores, to large format retailers such as Croma and Landmark which sell to parents of gamers. With EA going online only, a lot of customers who're used to walking down to their favourite store and just picking up the games without any waiting are not happy.
So why is EA taking such a big step? While the company did not respond to Gadgets 360's requests for comment, people in the know tell us that this is a move that has been building up for a while.
A company that loves compliance
"You see, EA is a company that loves compliance," says an ex-employee of Milestone Interactive, EA's distributor before the Amazon deal. "Everything must be present and accounted for, all dues must be cleared. The tolerance for non-compliance is very low."
At its peak, he tells us, EA's annual revenue in India was around $2.2 million across all boxed, physical games at the time (around 2013). These formats included the PS3, PSP, PC, and Xbox 360. That sounds good, except for the fact that Milestone was playing fast and loose on a number of counts.
For one thing, Milestone was facing cash flow issues due to heavy investments in its game retail chain, Game4u, which did not pay off. This meant that payments to EA and other companies were often delayed, which obviously did not go down well with the publisher.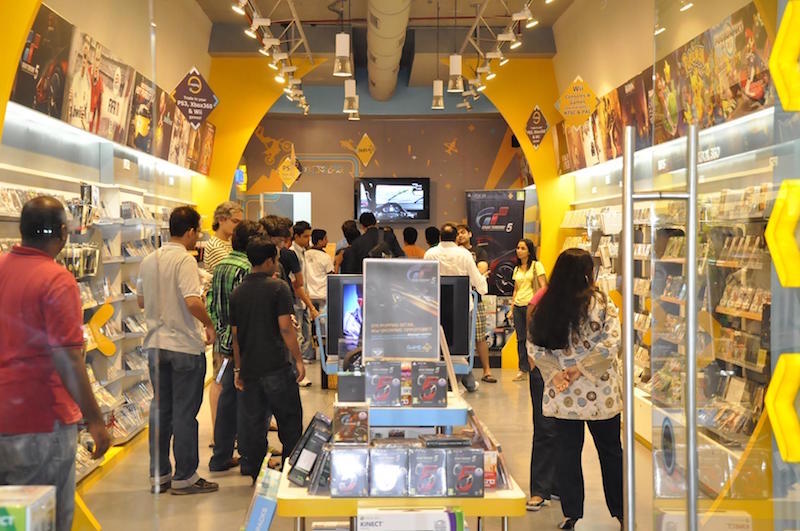 "They [EA] weren't too worried about how many games sold and what quantity, just as long as they were paid. And when they stopped receiving payments, things took a turn," our source says.
The same cash flow issues also meant that Milestone wasn't able to pay for VAT on games sold to retailers. This is a cost that is typically shared between the retailer and the distributor, but our source says that Milestone wasn't paying, which meant that stores started getting notices from the government about unpaid VAT.
"When you talk about FIFA and have a Rs. 50,00,000 to Rs. 60,00,000 billing. You're talking a good Rs. 2,00,000 to Rs. 3,00,000 right there on VAT," a buyer for a leading chain of game stores told Gadgets 360 earlier. "If you look at the entire year, it's really huge. Lot of people are having issues with this."
"Naturally, we sent an email to EA letting them know what their distribution partner is up to," he added. This wasn't the only store to contact EA either - other stores told Gadgets 360 they reached out to EA to figure out what was going on. Recognising these irregularities, EA decided it was time to take some steps, and find a new distributor, sources say, though the retailers themselves were not informed about this by EA.
A consistent lack of interest
Facing issues with Milestone, EA was understandably on the lookout for a new distributor. Sources tell Gadgets 360 that amongst those considered the top choices included Ingram Micro (which also distributes games for EA in Singapore) and Sunder Electronics - a sub-distributor for both Sony and Microsoft.
However, EA has decided to get out of offline retail in India altogether, and is now only available via Amazon. The thinking, sources say, is that Amazon is a well-known entity which will also avoid any irregularities with payments.

On the surface, it looks like a reasonable response to EA's problems with its distributor Milestone, but the reality is that EA has been consistent in showing a lack of interest in the market over the last several years. For instance, EA opened an office in Gurgaon in 2007, to oversee marketing and distribution efforts. This was shut in just two years.
Then, the Indian operations were supervised by a team sitting out of Singapore. Before long, EA's Singapore operations were shut down as well. Now, EA Australia is tasked with handling India. The reason for this, sources say, is the lack of growth in the region.
"We were doing revenue in excess of two million dollars for EA, but after all the costs involved in terms of distribution and marketing, the amount was a little more than a rounding error for them," says another former Milestone employee.
This could well be why EA decided to ramp up the prices of games in India . Gamers protested against this price hike, but the backlash from the community didn't see any reaction from EA, which isn't surprising considering that the company doesn't have any presence on the ground anymore. Instead of lowering prices, a year later, EA has now done away with selling boxed PC games altogether.
"At the beginning we identified China, Brazil, India, and Russia as the next big markets for growth," says a former EA employee, who used to look after the Indian market. "But with India only growing 5 to 10 percent per year, versus the others that were taking off at 50 to 60 percent, it was tough to justify spends for the region."
A safe choice is not necessarily the right choice
Amazon might be a "safe" choice for EA, but for retailers who are keen to offer popular games like FIFA 16, it's a big problem, and sellers are turning to the grey market to import copies instead of getting them locally. This means that a large number of purchases will not be added to the numbers EA sees for India, which makes the problem even worse.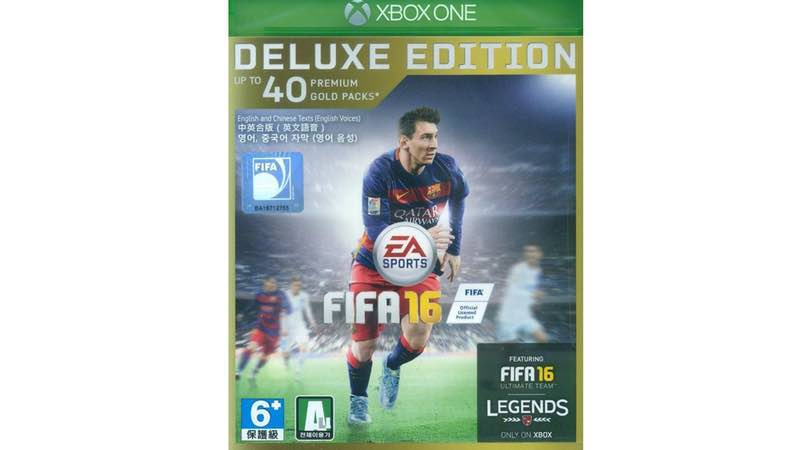 Asian copies of FIFA 16 are the ones most prevalent in offline stores today. Officially India usually gets the European version.
Stores like Sony Centres - authorised Sony dealerships that sell PS4 games - are eager to cash in on the hype surrounding and FIFA 16 have been taking orders for the game since the middle of last month, asking gamers to shell out Rs. 5,000 in advance.
"Yes, we'll be getting the game. Sunder Electronics is the distributor," says a salesman at a Sony Centre, ostensibly unaware that if his store gets stock at all, it will be via grey channels. The store ended up refunding all pre-orders citing "miscommunication", and asked us to buy the game from Amazon.
"We'll be supplying to around 1,500 stores across India, mostly small, independent outlets," says an importer in Mumbai. "Even if they want a bill, we will give it to them on bill." There is - predictably enough - a catch. "The bill won't have 'FIFA' written on it," he says, because it's not an authorised distributor for the game.
This means that small stores who don't really care about the origins of discs will be able to sell popular EA games, such as FIFA 16. Large format retail won't be a part of this though, and that's going to hurt EA's overall numbers and the games market in India as well.
"We didn't bring the game," says a spokesperson for Intencity, a Pune-based games lounge and online store. "All our transactions are accounted for, and we don't buy from grey." Others are also facing problems thanks to this move from EA. "This is definitely a challenging situation and we hope that the publisher will look into it," says a representative for Games the Shop, a specialist games store chain in India.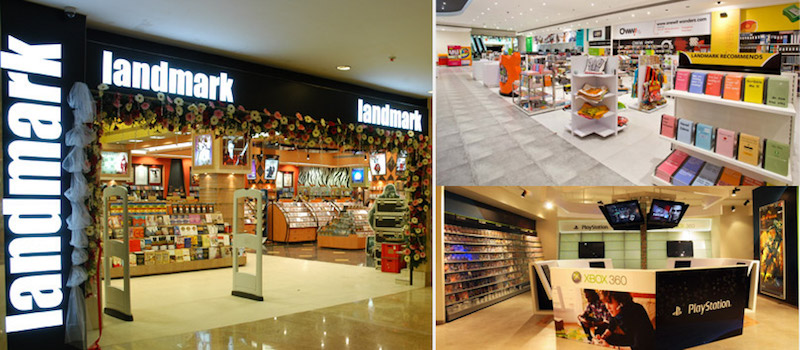 The move to Amazon also means that one of the biggest retailers to sell games in a mainstream store - Landmark - might be looking to exit gaming altogether. According to sources in distribution, the Tata-owned retail chain purchased between 60 to 75 percent of Milestone's inventory last year, and because EA's games were not regularly available with other sellers, profited well from the games too. This year, Landmark won't be selling FIFA 16 - a visit to Landmark's Mumbai store for a copy of FIFA 16 was met with a clearly clueless clerk telling us the game will be out "next month".
"They've [Landmark] been in touch with us in an attempt to bring FIFA. But when that fell through, it seems that they've given up on the category. They haven't even bothered getting a substitute game," says an executive at a sub-distributor. "With five stores across the country in prime locations and a shop-in-shop model with Westside, they only took a little less than 50 units of Pro Evolution Soccer 2016 across all platforms. It's ridiculous."
Life after FIFA 16
The move to Amazon has also led to some unexpected problems. Gamers have already seen FIFA 16's launch get delayed in India, and people who didn't want to wait for the game had to turn to other sources, often paying a premium for no good reason.
(Also see: FIFA 16 India Launch Delayed, Says Amazon)
"The lowest I could find it was Rs. 4,400 in grey for a PS4 copy," says Delhi-based Nikhil Hajela. Others like Devavrat Bhotica in Mumbai waited it out, unwilling to pay a steep price for unofficial copies.
"I tried buying the game from Shivam Electronics [a Mumbai-based game store] they had quoted Rs. 4,000 for the PS3 version and gave no guarantee for online play or connectivity," he told us. "They later quoted Rs. 3,750 and Sayonara - another store told me Rs. 3,650." He ended up buying the game later, from Amazon for Rs. 3,499.
But not everyone is unhappy about EA's decision. For some, it's actually good news, since they won't have to buy EA's tier-two games. "I'm happy that FIFA 16 isn't coming to our stores, because [to get FIFA 16] I would have to place orders for Star Wars: Battlefront and Mirror's Edge Catalyst as well," says a buyer for video games at an e-commerce portal. "No point making money on one game and losing it out on the others."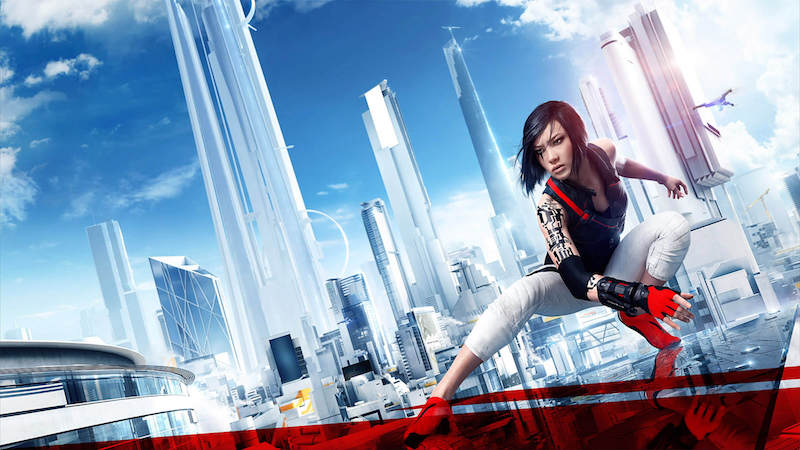 Despite this, there's no denying that EA's decision is bad news for a lot of retailers - the company's games are still highly popular, and new releases and older titles together account for between 20 and 30 percent of revenues on games for most retailers, according to our sources.
What this means is that retailers might choose to get out of the games market altogether. And this in turn will make it harder for other video game publishers to enter India, unless they too take to the online market alone. EA's hands off approach from India because of slow growth might not have been justified earlier, but the steps its taking now could well make that the reality for the entire industry.