Yes, it has happened. Atari has crossed a major landmark in the history of gaming and has completed 40 years in the gaming industry. We take a trip down memory lane at the accomplishments and the failures of one of the fastest growing video game companies in the history of America.
Founding Years
In 1971, Nolan Bushnell and Ted Dabney founded an engineering firm, Syzygy Engineering. Atari Inc. was incorporated and soon hired Al Alcorn as their first design engineer. Bushnell decided to have Alcorn produce as a test of his abilities, an arcade version of the Magnavox Odyssey's Tennis game, which later went on to become the legendary "Pong".
Atari is a term which in the context of the game means a state where a stone or group of stones is imminently in danger of being taken by one's opponent. The word 'atari' is used in Japanese when a prediction comes true or when someone wins a lottery. It was incorporated in the state of California on June 27, 1972.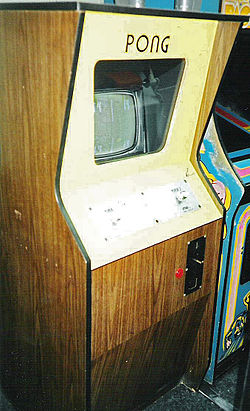 Pong

Earlier, when workplaces were more fun and less formal, and bars were more for entertainment and simply guzzling down bottles of alcohol, arcade games were a part of normative life. There were no set types of people and gaming wasn't a separate activity or niche. Atari's Pong went a long way in cementing this image in the 70s and is the godparent to all future games.
Of course the "Home Pong" was a further expansion of the original project and was given an extremely sleazy codename "Darlene".
The Lucrative 80s and Atari 2600
Atari Video Computer System, or "VCS" (Later renamed the Atari 2600) was another potential hit in the making. But Bushnell knew it was too expensive to bring this game to the market alone. Therefore, he sold the rights to Warner and Atari entered one of the most successful periods ever. This particular console helped spawn a multi-billion dollar industry. Atari sold over thirty million of the consoles, and together with other companies sold hundreds of millions of games.
Atari enjoyed strong sales in 1978 and a fantastic holiday season, as Atari released more games such as Outlaw, Space War, and Breakout. Emerging unscathed from the tough market competition, Atari's sales rocketed. The founder of the company, Nolan Bushnell, however, wound up leaving the company.
Most gamers would have heard of the iconic Space Invaders. The first videogame 'killer-app' was so popular that people were buying the Atari 2600 just so they could play Space Invaders at home. Following that, Atari released Adventure, which was the first video game to contain an Easter Egg - placing an object in a certain area revealed the programmer's name, Warren Robinett.
The Shake-Up
After the infamous video game crash of 1983, losses totaled more than $500 million. Warner's stock price slid from $60 to $20, and the company began searching for a buyer for its troubled division.
Negotiating up until close to midnight of July 1 1984 Jack Tramiel purchased Atari. Warner sold the home computing and game console divisions of Atari to Tramiel for $50 cash and $240 million in promissory notes and stocks, giving Warner a 20% stake in Atari Corporation, who then used it to create a new company under the name Atari Corporation. Warner retained the arcade division, continuing it under the name Atari Games, but sold it to Namco in 1985. Warner also sold the fledgling Ataritel to Mitsubishi.
Atari ST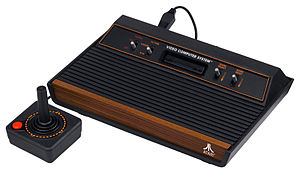 The Atari ST was released in 1985 because it was a home/personal computer. It added MIDI ports which were much cheaper than other musical gadgets around and this led to an explosion in musical interest in the late 80s which probably Atari itself had not even anticipated.
Musical sensation Maurice Steenbergen composed the song "Poing" which was sung by Rotterdam Termination Source and topped the charts. Atari therefore, had a much more far reaching impact in music, and it was possibly the start point for many bands and sub-genres of music, reminding us that it wasn't just a brand of gaming. It etched a whole spectrum of livelihood with its games.
Present Day
In the present scenario, the company continues to make games and has a large fan following too. To celebrate its 40th anniversary, the company is holding an Indie Developer's Challenge where upcoming developers can grab the opportunity to win up to $50,000 for a remake of its smash hit game Pong for Apple devices.
Trivia
Here are a few things that might interest you about Atari:
After leaving Atari, Nolan Bushnell eventually went on to find Chuck E. Cheese Pizza.
Steve Jobs was Atari's fortieth employee and earned $5 an hour. Apple Co-founder Steve Wozniak partnered with Steve Jobs to develop a game called Breakout for Atari.
Atari lost 4 of its best programmers to Activision, who started the company in 1980. Activision made a whopping $13 million in profit their very first year.
After changing hands for more than 10 times, Atari is today owned by a French holding company, Atari, SA (formerly known as Infogrames Entertainment, the parent company of Atari Inc. and Atari Interactive Inc.)
With inputs from KS Sandhya Iyer