With India being a thriving market for Android devices, there's a demand for apps for Google's OS too. So much so that India stands third behind the US and Brazil in terms of app downloads. A large number of these apps are of course games and that makes Sergio Salvador a very busy man. We caught up with the Global Head of Gaming Partnerships at Google to find out what the Mountain View-based company is trying to make Android the gaming destination of choice.
Welcome to the machine
Though Indians download a lot of apps, we tend to download the same kind of apps with alarming frequency. A quick look at the Play Store and you'll realise that discoverability is a problem. There's very little movement at the top of the charts what with most of the games being older titles from 2012 or prior. It isn't just limited to Android though, iOS suffers from a similar problem. There's a sense of stagnation that's set in and it's an issue for most developers to get recognised, forcing most apps to languish in obscurity.
"To be perfectly honest I think there are some challenges with the way the in-app purchase model works at the moment," Salvador opines. "I think it's a great business model but to a certain extent we have ended up with a situation where there's a certain amount of permanence at the top of the charts. Which doesn't necessarily help the whole of the ecosystem."
What this means is a few games garner all the attention, making it tougher for users to check out other, newer games. Due to which, it makes it tougher for most new developers to drive a sustainable business without a large marketing budget to accompany their production costs.
Salvador agrees that a change to the business model is needed to allow for more developers to prosper.
"I don't necessarily think that the current business models are the solution to it," he says. "But I think we need to evolve them somehow."
It's rare to see senior management taking an avid interest in the need to innovate a business that has a lot of moving parts and intricacies. Hopefully something interesting will come of it.
Developers, developers, developers
In the interim however, he believes the onus falls on the game developers with Google providing the tools for them to do so such as ads, analytics, and in-app purchase solutions.
"Game developers have the responsibility of knowing what works well for whom," he says. "In many cases, the right solution to make genuinely significantly higher amounts of revenue is to figure out the best way to combine those business models. We offer solutions to that with our analytics products, in-app purchase on the platform and then premium advertising. Altogether it can be a good solution for many game developers."
Right now, most Indian studios are hedging their bets, ensuring that their games are both free-to-play and are supported by ads. Older games are being retooled for free-to-play, and yet to be released ones are designed keeping it in mind. It's a safe way to allow for some amount of revenue to come in. But with an almost herd-like mentality to err on the side of caution, there exists the opportunity for developers to disrupt the business.
By offering a suite of services to help developers get more out revenue out of their apps, Salvador believes that the increase inflow of cash would allow for greater innovation. "Who knows maybe the next Flappy Bird is from India?"
Gaming the system
Assisting developers is one part of the equation. The other is weeding out those who seek to game the system. Over the years we've seen developers abuse keywords, use botnets, and other not so legal methods to achieve success on Android.
Google does not want to shy away from aggregating more apps and also wants to ensure a sense of hygiene in the system.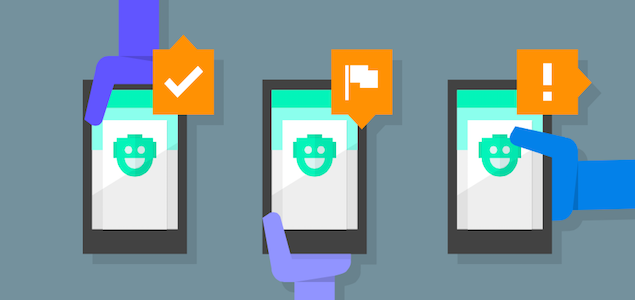 "The way Google has always worked is we have always believed that we should not be the police. At the same time we avoid parts of the process before hand. But what we do is we have strong policies and review processes afterwards to prevent the quality of the whole system to be lower. We welcome everyone. And then hopefully everyone behaves in the right way."
It's a balancing act that Salvador is painfully aware of. And it's something Google have not been able to manage as well as it should either. There have been developer complaints where games and apps have been removed with vague reasons given. Furthermore, Google provides little to no recourse for such developers either, some of whom have seen not just one but all their apps removed.
In-app purchases will not save the world
With a lot of buzz around direct carrier billing (or the lack thereof in India) on Google Play, Salvador believes that is not the saviour it's made out to be.
"There's a certain amount of excitement about carrier billing and everybody should be excited about carrier billing. I think it is important to keep in mind that while carrier billing is going to allow for in-app purchases, it is not necessarily the solution to all problems,", he stresses. "As a business model there will be a requirement for certain games in certain countries but not for other types of games in other countries. My advice to game developers in India and rest of the world is try to figure out what works best when for whom."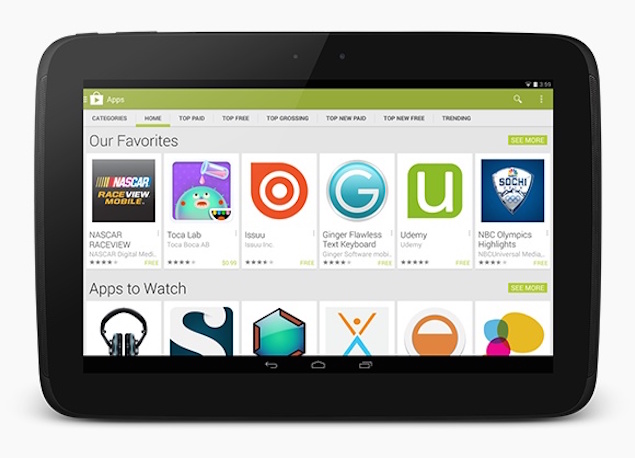 While he had nothing to add in terms of alternate payment options he did say that Google does have discussions, internally and externally, to bring as many different products into India as possible, one of them being payment methods.
In spite of the hubris involved in running operations, Salvador remains optimistic.
"Right now we're seeing a whole new platform growing at a pace that I have never seen in the past for any gaming platform," he observes. "It means that the games industry was big and is about to get even bigger. Users benefit, gamers benefit, developers benefit, there's a whole ecosystem of people there that benefit from this. And we get to play more games."
Whether his optimism is warranted or not remains to be seen.