The success of E3 2012 was propelled by the unveiling of futuristic games such as LucasFilm's 'Star Wars 1313' and Ubisoft's new IP 'Watch Dogs'. (See:
E3 2012 full coverage
). With features like real time rendering heralding a new era for games, gaming was brought closer to films, as the limits of graphics were pushed above and beyond the viewer's wildest expectations.
The gameplay trailers for Star Wars 1313, as well as Watch Dogs, had been staged on extremely high quality computers, powered by none other than NVIDIA's then latest GPU, the Kepler based GTX 680. This graphics card enhances the 'lighting' and 'particles', one of the key differentiators between the consoles and the computers. This is because of the presence of polygons, which enhance viewing experience and affect light reflection from surfaces the most. This has a large impact on how real the game appears to players.
Along with new consoles and computers to match the pace of game development, new software needs to be built and upgraded to support these staggeringly visual games. Leading this charge is Epic's workhorse, Unreal Engine 4. Following by a string of successful titles by its predecessor Unreal 3 engine, it is subject to huge anticipation.
Powered by the GTX 680, Unreal 4 is said to simplify the job for its developers by making much more available to them by using less. It will improve computational efficiency and increase limits on simultaneously animated characters from dozens to "hundreds". Its major feature is support for real-time global illumination via voxel raycasting that intensifies real-time graphics as mentioned above.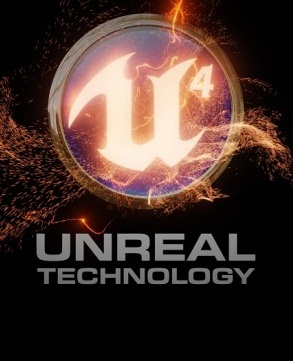 Unreal 4 real-time demo unveiled at E3 2012, which appeared a bit like Elder Scrolls V Skyrim, was remarkable to say the least. Also similar in a sequence to Wrath of The Titans, the stunning video also made it clear that such a game would not be able to run on current consoles nor average computers. Though there hasn't been any official announcement about the exact date, Unreal 4 is slated for release sometime next year.
If the GTX 680 wasn't enough, NVIDIA has gone a step further and launched an even newer version of the GeForce GTX series - The GeForce GTX 690. The company's newest video card is designed to deliver extremely high performance. NVIDIA have paid special attention to the appearance of the card to ensure that this cards design will also catch some eyeballs.
One factor that separates it from its predecessors and other competitors is its appearance. Most graphics cards are bulky or ugly in appearance because the main objective is to enhance the gaming experience. NVIDIA, however, has decided to smarten the outward appearance as well. The current graphics card houses:
An exterior frame made from trivalent chromium-plated aluminum, for the purpose of providing strength and durability
Efficient power delivery with less resistance, lower power and less heat generated using a 10-phase, heavy-duty power supply with a 10-layer, two-ounce copper printed circuit board
Effective cooling using dual vapor chambers, a nickel-plated finstack and center-mounted axial fan with optimized fin pitch and air entry angles
Low-profile components and ducted baseplate channels for unobstructed airflow, minimizing turbulence and improving acoustic quality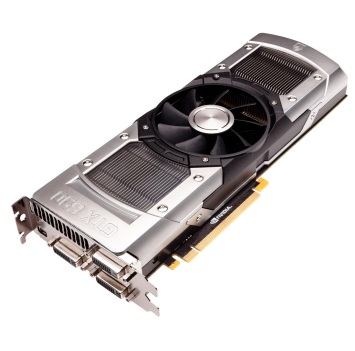 For those who are aware of the predecessor, the current GTX 690 is based on two GK104 GPUs (the same used in the GTX 680). So essentially, that's the power of two GTX 680s packed into one. Plus, it is more power efficient and quieter when compared to systems equipped with two GTX 680 cards running in NVIDIA SLI configuration.
Specifications

CUDA Cores - 3072
Base Clock - 915 MHz
Boost Clock - 1019 MHz
Memory Config - 4 GB/ 512 bit GDDR5
Memory Speed - 6 Gbps
TDP - 300 W
Thermal Threshold - 98 degrees C
Benchmarks

Note: All benchmarks courtesy NVIDIA.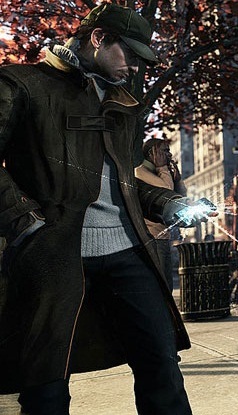 To match the specs of this processor, the price itself is also mindboggling. Priced at $ 999, it is one of the most expensive graphics cards till date. GTX 690 cards have been available in India since May from vendors like ASUS, MSI, Zotac and Palit, with prices starting Rs. 64,999.
The real-time rendering that such graphics cards provide is leading to a large gap between current consoles and computers. With current consoles in the market grossly outmatched by the new power of graphics cards for computers, the future of the Xbox 360 and PS3 are uncertain. Chances are that they might become obsolete sooner than expected. But with the next gen consoles such as Xbox 720 and PS4 on the way, it is too early to tell in which direction the gradient of the console vs. computer war will tilt. One thing is certain, this will add a whole new dimension to future AAA titles.
Since today's games are judged almost immediately on appearances rather than gameplay, they have to impress players. The visuals have to be stunning and wow them as soon as the game begins. With a performance oriented industry and visual-centered market, game creators will have to plan and balance future games on the basis of appearance and gameplay. Hopefully they will embrace this challenge rather than use this fact to abuse the creativity of future games.