Gears of War: Ultimate Edition hits the Xbox One on August 28. We managed to review the game prior to release. Whether you're an old fan of the series or a newcomer, its unique gameplay does take some time getting used to. Here are our top tips and tricks that you need to know to master playing Gears of War: Ultimate Edition.
(Also see: Gears of War: Ultimate Edition Review - Worth Playing Again?)
1. Gears of War: Ultimate Edition is not Gears of War 3
For many people, the third game in the series was the highpoint. A blend of tight shooting and precise movement. Additions like being able to vault over cover and kick an enemy made it a whole lot more fluid than its predecessors. None of these features make it to Gears of War: Ultimate Edition.
You'll slide into cover and gun down foes. Rinse and repeat. it's something to keep in mind if your last game in series was Gears of War 3. To master Gears of War: Ultimate Edition, you're going to have to move more carefully, and stick to cover to survive fights.
2. Active reload is your friend
If you time your reload perfectly your next few shots grant you extra damage; master this and you've mastered the game. More often than not, in Gears of War: Ultimate Edition you'll find yourself against seemingly insurmountable odds and aside from sticking to cover, active reload ensures that you live to fight another day. Not only does it increase your damage but it also lets you reload your guns faster.
Furthermore, each weapon has a different effect when perfectly reloaded. The pistol can take down an enemy in a single shot and the boom shot throws up splash damage. Knowing how active reload impacts the weapon you use can be the difference between life and death. To active reload, you have to start the reload, and then hit the reload button again at the right point in the animation, when the indicator is in the highlighted part in the ammo bar. It takes a little getting used to, but it's crucial if you want to successful playing Gears of War: Ultimate Edition.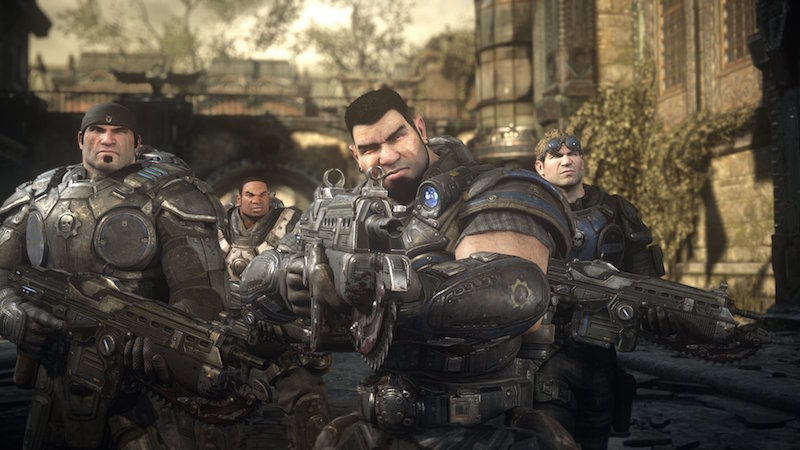 3. Do not run and gun
A fairly obvious one, yet pertinent all the same. You cannot play Gears of War like a traditional shooter. Enemies take a lot of shots to bring down and do a fair bit of damage. If you're cavorting out in the open, you're as good as dead. The best way to approach Gears of War: Ultimate Edition is to use the generous amount of cover it has. Unless of course, you like to see the game over screen every few minutes. Flank your enemies, use cover to manoeuvre and don't get pinned down, but don't charge in either.
4. Old glitches exist
The first time the game came out, it was notorious for some glitches that were present. The last boss fight with the game's villain, General RAAM could become really simple, with him getting stuck in the scenery, making it an extremely easy battle. These glitches still exist in Gears of War: Ultimate Edition, and if you're finding such sections painful to clear, it's good to know that the game provides an unintended solution. We won't spoil these glitches for you, but there's some pretty big ones that were written about extensively when the game first released.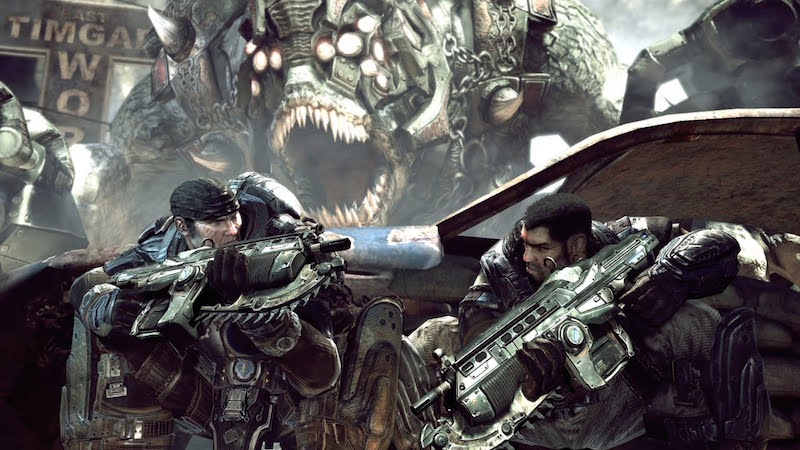 5. It takes awhile to get used to
While the Xbox 360 version of the game was tremendously popular, the Xbox 360 controller was a different beast compared to the Xbox One's. Which is why Gears of War: Ultimate Edition does take awhile to get used to. Especially when it comes to crucial features like active reload and cover. Due to the differences in the way the bumpers and buttons are structured on either controller, expect some dissonance. More importantly, use the game's quieter opening tutorial section to get used to it because it's a long ride ahead.
These are five things you need to keep in mind when you're playing Gears of War: Ultimate Edition on your Xbox One. They're not just specific tips, but rather, an explanation of the philosophy of the game, and the mindset you need to be in if you don't want to keep seeing the game over screen.

Are there any tips you remember from your playthrough of the original Gears of War? Tell us via the comments.