The penultimate day of Gamescom 2015 drew smaller crowds compared to the first two days for which it was open to the public. But that didn't stop the biggest gaming event from surprising us. Here are some of the outstanding moments of day four at Gamescom 2015.
Scalebound off-hands demo
Similar to Hitman and Mafia 3, the Xbox One exclusive Scalebound had an off-hands demo except this was for fans on the show floor of Gamescom. It looked and played remarkably better than the Xbox One reveal. This was due to a better frame-rate (allegedly running on a PC and not an Xbox One) and a deeper explanation into the game's many features, setting, and lore. While off-hands demos are nothing new, this one was explained by the game's creative producer JP Kellams and had the game's director, Hideki Kamiya (creator of Devil May Cry, Bayonetta, and Viewtiful Joe) in attendance. Both of them fielded questions from fans, signed game copies, and actually listened to what the audience had to say. Most studios leave tasks like this to community managers, which is why it was surprising to see how down to earth and hands-on the creators at PlatinumGames are.
(Also see:The Good and Bad of Microsoft's Gamescom 2015 Event)
PC modding challenge
With Germany being one of the strongholds of PC gaming, it was but obvious that Gamescom would have something for the community. What we didn't expect was an entire booth at the event dedicated to modifying and creating custom PCs. From squeezing computer guts into wooden radios to boxes with enough LEDs to make you sick, it was one of the more niche sections of the event and yet, one of the most interesting.
Final Fantasy XV fan sessions
Final Fantasy XV is an anomaly. The game was announced almost a decade ago for the PlayStation 3. All we've got so far was a demo that was passable at best. That, however, hasn't stopped fans from cosplaying as characters from the yet to be released game or Square Enix occupying a substantial chunk of Gamescom for Final Fantasy XV. All this with the sole purpose of keeping enthusiasts abreast of what to expect, when to expect it, and of course having the team behind it answer questions and host signing sessions for its staunchest supporters. If the lines at the Final Fantasy XV booth were any indication, it's no surprise why Square Enix is taking forever to release the game. There was no place to breathe, forever about moving.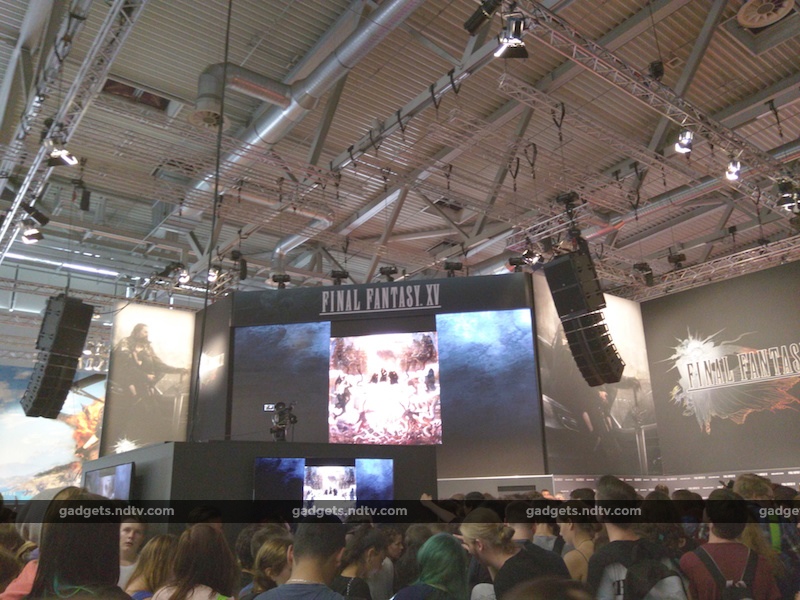 (Also see: Final Fantasy XV Episode Duscae Impressions: No Fun, No Fantasy)
With one day to go before we have a year to wait for the next Gamescom, the final day of Gamescom 2015 may just surprise us all. What do you hope makes a last minute appearance?
Read our reports from Day 1, Day 2, and Day 3 of Gamescom 2015. Also see our full Gamescom 2015 coverage.