Following an announcement at the beginning of March, Microsoft and Turn 10 Studios brought their long-running Xbox-only racing video game series - Forza - to the world of computers this week, with the launch of the open beta for Forza Motosport 6: Apex. While the full version isn't out until mid-2016, there is still enough content here for fans to be excited about.
There is one caveat - the game is restricted to Windows 10 users; if you're on an older version of Windows, you won't be able to play. If you're thinking of getting a copy, here's everything you need to know.
1. It's free to play (with microtransactions)
Gamers who bought Forza 6 for the Xbox One had to fork over more than Rs. 4,000 to play, but the game is free on Windows 10. That does come with a few caveats but when you look at what you get - 63 detailed cars with cockpits to boot, and 20 track configurations developed around six locations, day and night - it's hard to complain about what's missing. And if you don't want to wait around for your favourite car to become available, you can pay to unlock at the small price of Rs. 62 per car.
Plus, Turn 10 has promised that it will continue to provide updates over the summer, such as improving game performance, adding racing wheel support, or features such as "the ability to disable Vsync and an in-app framerate counter".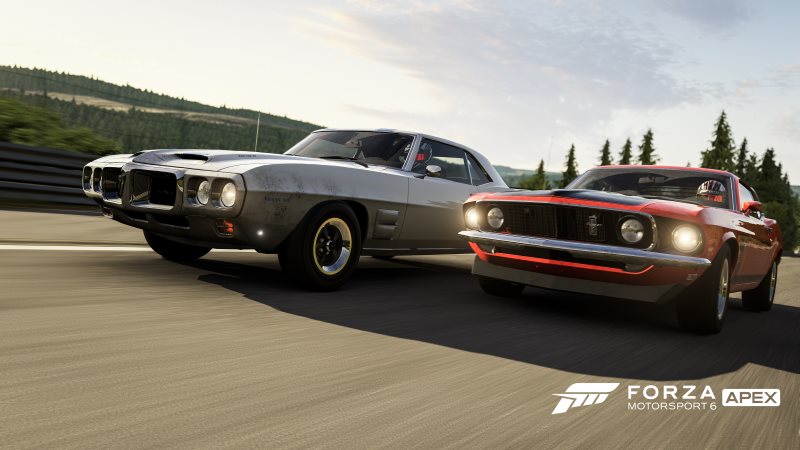 2. If you have the right hardware, it looks great
The environment and the cars look beautiful in the Forza 6 Apex, but only if you can match the recommended specifications. Here's what you'll need to run the game on full-HD (1920x1080 pixels) resolution at 60fps:
Forza Motosport 6: Apex system requirements
OS: Windows 10 64-bit version 1511
CPU: Intel Core i7-3820 at 3.6GHz
GPU: Nvidia GeForce 970 or AMD Radeon R9 290X with 4GB VRAM
Memory: 12GB RAM
Storage: 30GB free space
In case you were hoping to put your 4K monitor or TV to use, the system requirements are even higher:
OS: Windows 10 64-bit version 1511
CPU: Intel Core i7-6700k at 4GHz
GPU: Nvidia GeForce GTX 980ti or AMD Radeon Fury X with 6GB+ VRAM
Memory: 16GB RAM
Storage: SSD + 30GB free space
Microsoft and developer Turn 10 Studios also suggest you use an Xbox One controller to play Forza 6 Apex. Racing wheels aren't currently supported, although this is in the roadmap for the game.
The game looks great in full-HD or higher, but it isn't that impressive on lower resolutions. If you want, you can push your system to eke out better visuals - we were able to play on full-HD on an Nvidia GTX 760 2GB, Intel Core i7 4th gen and 16GB RAM, albeit with rare micro-stuttering - but after a couple of hours playing the game, overheating forced us to lower the graphics settings.
(Also see: All Upcoming Xbox Exclusive Forza Games Coming to Windows 10: Turn10 Studios at Build 2016)
3. The game mechanics are a delight
Forza Motosport: 6 Apex beta comes equipped with a number of driver assists, but is quite clever in steering you away from them. While it does let you pick and choose as you desire, it dares you to turn off one new assist by translating them into achievements. For example, an event will hand over additional points if you play with the rewind feature turned off, whereas another might get you to turn off electronic aides such as traction control. It's all done intelligently and systematically to not just push your limits but to make a better driver out of you, and it works.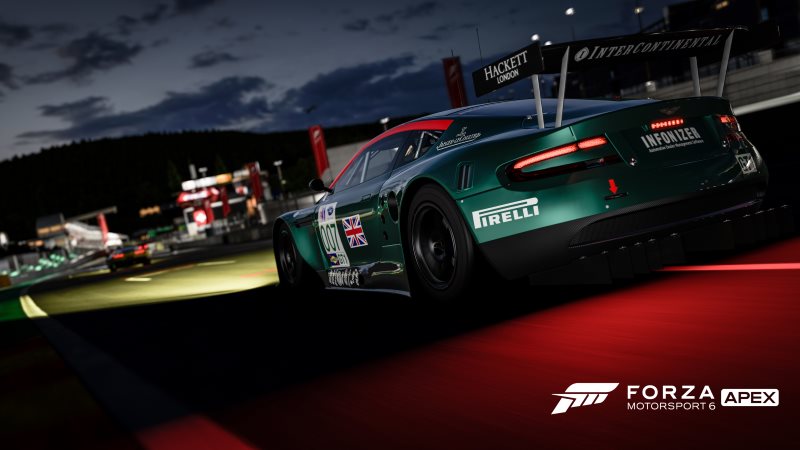 4. Cherry on the cake
Fans of the old BBC motoring show Top Gear (before Jeremy Clarkson punched one of the producers) who never owned an Xbox One will be pleased to find out that his co-presenters, James May and Richard Hammond, provide narration for the game's beautifully-drawn animated intros. May and Hammond - along with Clarkson - were responsible for making Top Gear the world's most widely watched factual programme on TV, and hearing them talk in Forza is a cherry on the cake for any automotive enthusiast.
5. There is no multiplayer, and there won't ever be
Microsoft had announced the game's lack of multiplayer at the end of last month, and it's a genuine letdown. Sure the game is free-to-play so it's not like there's any value-for-money argument to consider here. But if the company truly wanted to see the reaction of PC gamers for what is the first Forza game made available to them, the multiplayer component is a necessary marker. Also missing is the series' much loved livery editor.
6. You don't need a persistent online connection, thank God
Unlike a lot of recent video gaming titles that have started demanding an always-on internet connection, Forza 6 Apex is happy to allow players to cruise through its around-the-world circuits without having to be online. EA's latest Need for Speed was guilty of this demand, which definitely impacted our overall experience of the game. There is one obvious downside though. If you're not connected to the internet, you will miss out on some content - such as the Spotlight series - when you're offline.
(Also see: Forza Motorsport 6 Xbox One Review: Taking Pole Position)
What are you looking forward to in Forza 6 on the PC? Let us know via the comments below.