After the January slump, we're now heading into February, where we have some of the biggest releases of 2017. Here are our picks of the must-play games of February 2017.
Fire Emblem Heroes
Nintendo's tactical role-playing game series is coming to your smartphone in February, and it's going to be free-to-play. Made under Nintendo's DeNA partnership, Fire Emblem Heroes will be a mobile-friendly spin-off of the franchise that Nintendo fans swear by. But will it have the same level of depth and story-telling as its console counterparts? We'll find out soon enough. Check it out on iOS and Android on February 2. Much like Super Mario Run, you won't have to pay anything to try it out.
Nioh
Team Ninja is back, but this time, it's not a Ninja Gaiden game. Instead, you play a western Samurai warrior battling demons and more in top-notch hack and slash action reminiscent of Dark Souls. In Nioh, the gameplay goes beyond the action and adds some interesting RPG elements into it. This includes the ability to summon your fallen enemies to aid you in battle. Nioh is exclusive to the PS4 for Rs. 3,999 ($60 in the US). Expect it on February 7.
WWE 2K17
We gave the Xbox One version of the game a seven on 10, but now WWE 2K17 coming to PC. What distinguishes the PC version of the wrestling game from its console counterpart are the enhanced visuals and some additional bonus content and the fact that buying WWE 2K17 at retail doesn't even give you a disc, just a code. Clocking it at around 50GB download, you're better served with the console version of WWE 2K17 unless you have a fast Internet connection. WWE 2K17 for PC is out on February 7 and costs Rs. 899.
Why WWE 2K16 May Shape the Future of PC Retail In India
Sniper Elite 4
This one's for all you campers out there. Take your targets out from a ranged distance and watch your bullet rupture organs and individual body parts. This is the fourth instalment in the series, so there's obviously some appeal to the concept. The game costs Rs. 3,999 on the PS4 and Xbox One, and Rs. 1,179 on PC ($60 in the US). Sniper Elite 4's release date is February 14.
For Honor
If Knights versus Samurais vs Vikings doesn't get you interested in an action game, then we don't know what will. All hand-to-hand combat, and full of bloody decapitations, For Honor is all old-school, with a new premise. For Honor's release date is February 14 and will be available for the PC at Rs. 1,799 ($60 in the US). The PS4 and Xbox One versions of For Honor both cost Rs. 3,499 ($60 in the US).
For Honor Is Quite Possibly Ubisoft's Most Honest Game Yet
Halo Wars 2
It's been a long time coming for Halo Wars 2. Sequel to the 2009 real-time strategy game Halo Wars, the game brings a new threat to the UNSC crew. Instead of the Covenant, the human will be facing against a new alien faction known as the Banished. Coming from the same studios that's behind the superlative Total War series, we have high expectations from this one. The game costs Rs. 4,000 ($60 in the US) on the Xbox One and Windows 10 PC. Halo Wars 2's release date is February 21.
Horizon Zero Dawn
From Guerrilla Games, the guys who've given you the Killzone series, comes a brand new IP and it's looking pretty good so far. Horizon Zero Dawn is an action RPG in a post-apocalyptic world set with robot dinosaurs. It's a great reason to have a PlayStation 4 this February. The game costs Rs. 3,499 ($60 in the US). Horizon Zero Dawn's release date is February 28.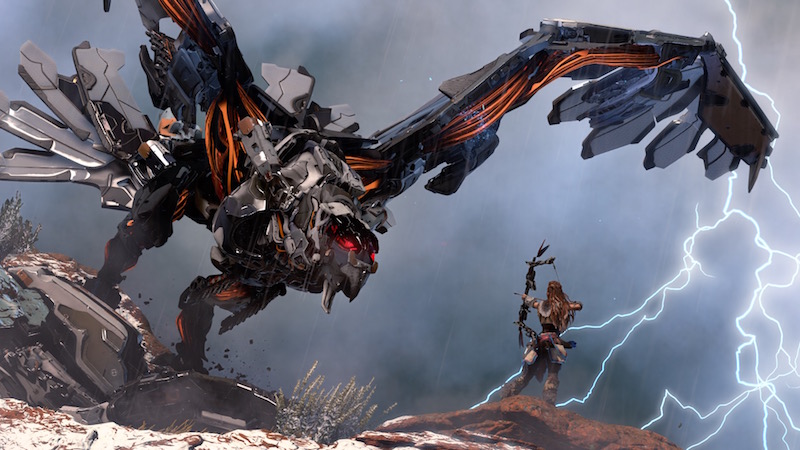 PS4-Exclusive Horizon Zero Dawn Release Date Announced
Torment: Tides of Numenera
From the team that bought you The Bard's Tale, comes this new isometric role-playing game. Torment: Tides of Numenera is a spiritual successor to Planescape: Torment, which means that it has some pretty big shoes to fill, at least in terms of story. It did receive enough fan support to push it to its Kickstarter goal in just six hours, but we'll wait an see whether it delivers on its expectations. The game is on PC, PS4, and Xbox One for $60 in US. The PC version has been priced for India at Rs. 1,999. As for Indian console versions? No price has been listed just yet. Torment: Tides of Numenera's release date is February 28.
What are you playing in February? Let us know via the comments.
Affiliate links may be automatically generated - see our ethics statement for details.