Gadgets 360 had earlier exclusively reported that Flipkart is looking to invest in local game developers. Now, its plans have finally reached fruition, as confirmed with an official announcement. Partnering with Blume Ventures, Flipkart is funding Bangalore-based gaming studio Mech Mocha as it attempts to make India play. We spoke to Arpit Agarwal, Principal at Blume Ventures to find out how this would happen.
This is Flipkart's first investment in the mobile gaming business, and Blume Ventures' third; the company has earlier invested in Hashcube and Rolocule. Mecha Mocha's debut, an inventive action title called Puppet Punch was in development since November 2012 and only saw the light of day earlier this year. Meanwhile its second game, Chhota Bheem - Himalayan Adventure, is available on Google Play right now. Interestingly, earlier games based on Chhota Bheem were developed by Nazara Technologies, and Agarwal tells us that the Chhota Bheem TV IP will remain with Nazara; Mech Mocha has the license to Chhota Bheem Himalayan Adventure movie.
"Chhota Bheem is too large an IP to completely own. For the movie there is marketing for the movie happening with visibility given to the game as well. Let's see if that works," says Agarwal. He adds that the studio has "gained access" to other popular characters as well. Though Agarwal could not comment, industry insiders claim that Mech Mocha is not paying any upfront amount or minimum guarantee for use of any known brands. Rather, its working on revenue sharing deals with IP owners to make this work.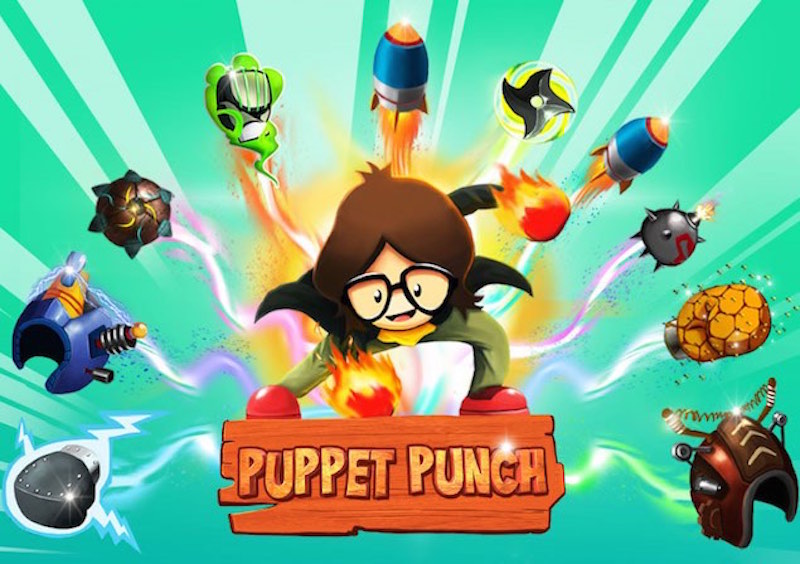 (Also see: The Making of Mech Mocha's Puppet Punch iOS Action Game)
On the surface the business model appears to be similar to what we've seen from other local studios. Slap on a popular brand on existing or easy to replicate gameplay mechanics at a low development cost. With that in mind, Mech Mocha will have an uphill task in trying to stand out from the various Indian studios that follow the same practices. Agarwal claims that Mech Mocha's differentiation will become evident over the course of the next few games from the studio.
"The games might have social elements, leaderboards will be similar," he says. "They're looking to do something like Mech Mocha points across all games they have eventually becoming a platform."
A goal like that sounds quite capital intensive, as the studio will have to release several successful games in quick succession for the idea to work. However, none of the parties involved was willing to comment on the money being given to Mech Mocha as part of this funding round.
"The money we're giving them, we're not disclosing the amount, but it is enough for them to make three games without compromising in the quality," says Agarwal. "Will it work? In India the benchmarks are so low for success that if the game does okay compared to global standards, it will still be a hit in India."
(Also see: From Chhota Bheem to Birbal, One Game at a Time: In Conversation With Nazara Technologies)
"In my view someone has to take that approach [of local games], of course it is extremely risky for the simple fact that no one has made money in gaming in India," he says. "I'm not willing to let go of a chance where I'm able to make things which work for a large number of Indians beyond the first 100 million. That's the bet."
That's why Mech Mocha is working on ethnographic research, something Agarwal's firm had advised them to do in early meetings in order to tailor its games for Indian audiences. He told us that right now it's limited to India as a whole but going forward, multiple segments could emerge.
(Also see: Google Could Do More for India's Gaming Ecosystem: Manish Agarwal, Reliance Games)
"India is niche enough. Tomorrow there will be other niches like Bihari, Bhojpuri, Tamil, Malayalam etc," says Agarwal. "No one has done India as a niche. Do rich quality, full stack game built from scratch built for India. The kind of game that we've built, it talks about a lot of nuances that only Indians will get," he adds, referring to the use of Hinglish and pop culture references in Chhota Bheem - Himalayan Adventure.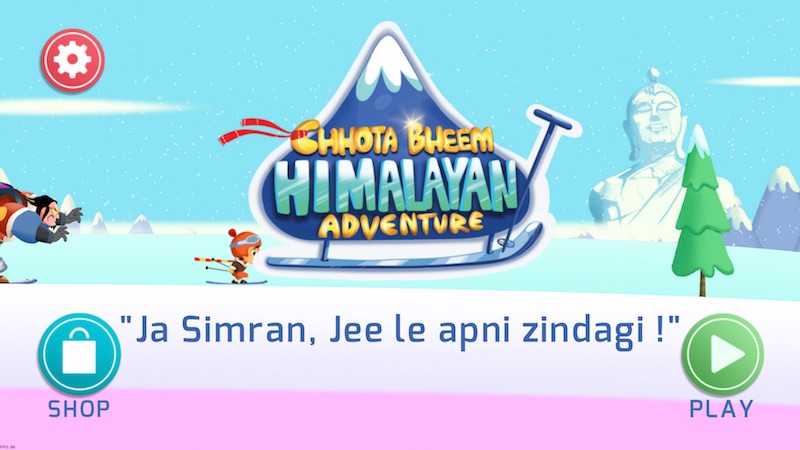 What about Flipkart's involvement in all this? It was rumoured that it was interested in investing up to $500,000 (around Rs. 3.26 crores) in a single company in exchange for stake, with its entire war chest to spend on gaming investments being a whole lot more. Unfortunately, details are not forthcoming at present about the actual investment.
"Flipkart is represented. It has participated in almost equal capacity in this round," Agarwal professed. In terms of Blume's stake, he said it was a "low double digit figure."
Industry sources peg the deal to be in the range of $300,000 to $500,000. While Agarwal could not comment, we did ask if Blume would look at more investments in the gaming space.
"We're not looking actively and hope this is met with success. So far no one has come to us with a differentiated approach. They [Mech Mocha] came with a differentiated approach and we wanted to try them," he says.

(Also see: Indian Developers Aren't Being Creative Enough Yet: Microsoft's Joseph Landes)
Whether the approach is differentiated enough is questionable for a host of reasons. For one, there are other games sporting the Chhota Bheem license on app stores.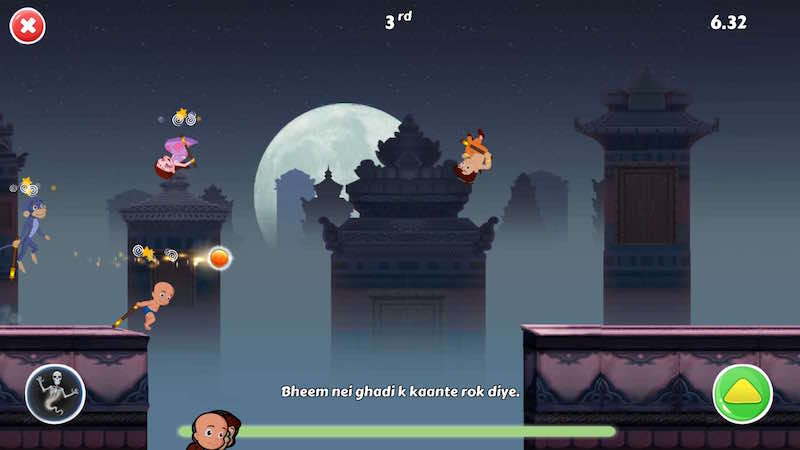 Nazara's Chhota Bheem Race (pictured above) took the top spot over regulars like Candy Crush and Subway Surfers for a brief a period of little less than a month, one just might feel that IP holder Greengold might be suffering from a case of overexposure what with two back to back games based on Chhota Bheem.
And while it's commendable that Mech Mocha is incorporating local languages and working on a common platform and currency across its games, it isn't the first Indian studio to do it. Disney's Indiagames featured local references heavily in two of its titles back in 2012, Hitout Heroes and Fighter Lukkha, while its 2015 Cricket World Cup games shared the same currency across platforms. Perhaps what's crucially amiss is any intent to publish on third-party app stores that have carrier billing and a wide variety of payment options that Google simply can't match.
Despite some caveats, the announcement is still a positive one for the Indian gaming industry in a year that's seen few investments. It's becoming tougher for smaller studios to stay afloat and bigger ones to stay relevant. Which is perhaps why cautious infusion of capital from a major figure like Flipkart might be just what the industry needs right now.