One of the headline features of FIFA 16 is FIFA Ultimate Team Draft (FUT Draft). It lets you create your dream football fantasy lineup, and then pit it against the AI or human opponents online, in four matches; once your set is over you can win rare players for your FIFA Ultimate Team, cards that enhance your team attributes, and a whole lot more. In order to take part in the draft, you need 15,000 coins (obtained in the course of playing FIFA 16) or 300 FIFA Points (bought with real money).
It seems like a small fee for many a die-hard footie fan to try out some of the best players in the game, at the moment the rewards are poor and may not be worth the effort. Unless of course, you're using the right strategies. Here's how you can get the best out of this new mode in FIFA 16:

Formation is important
When you start FUT Draft, you'll be asked to choose your formation. Right now, EA has limited it to random choices, so don't be surprised if your favourite formation is not available in FIFA 16. What you need to do is go with something that's balanced, allowing you attack, and still being ready to defend against attacks. Conventional options like 4-3-3 or 4-2-3-1 are good to start with.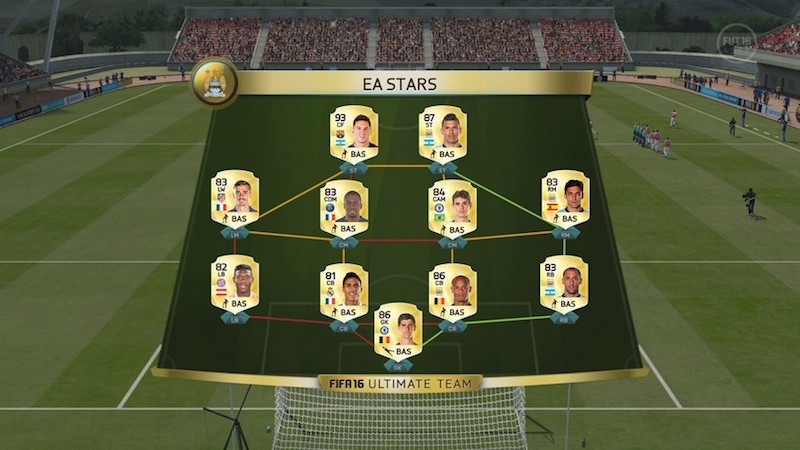 (Also see: How to Beat FIFA 16 With Simple Tips And Tricks )
Account for all position types
Much like in FIFA Ultimate Team, chemistry is important here as well. Go with a formation that allows you to contain all position types. This is because the next step after choosing a formation, is selecting players - and this is dependent on the positions available in your team. You don't want to be stuck in a situation where you have a limited pool of FIFA 16 players to choose from. More players to choose from allows you a higher chance to create a team with better chemistry and links and therefore increased teamwork, aside from well, having a team of individual stars.
Chemistry is crucial
So you have a solid formation that gives you a decent attack and defence as well as allows for all position types. Now it boils down to actually picking the players for your FIFA 16 FUT Draft team. Each player has a chemistry style attribute attached to him. This is could be the decider between winning or losing a tight game so pay attention to it, you can see the effect it has by flicking the right analogue stick on a player card. Assuming you've chosen a team with the goal of having good, all-round chemistry, the chemistry style attribute applies an overall increase to your players stats depending on their position such as midfield, defence and even goalkeeping.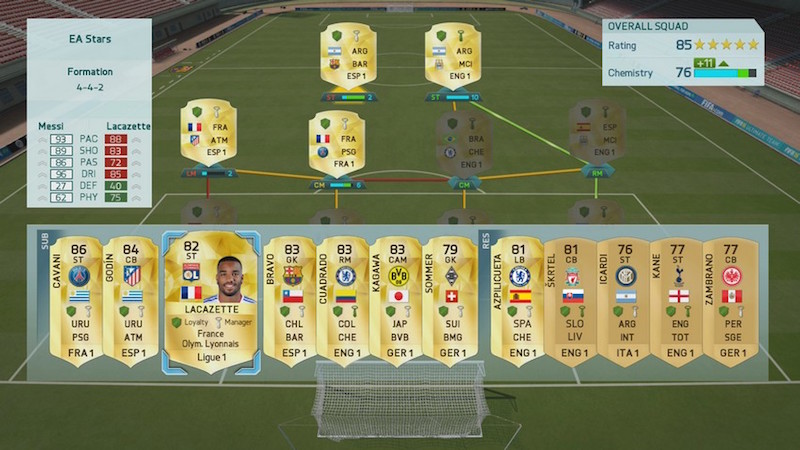 (Also see: FIFA 16 Review: Inclusive, but Is It for Everyone?)
Player preview
Before finalising your FIFA 16 FUT Draft team, hover over players and preview each of them using the square or X button (depending if you're on a PlayStation or Xbox console). Doing so will help you gauge which of these potential players are the best for your squad and play style.
(Also see: FIFA 16 Player Ratings: What You Need to Know)
Manager momentum
Always ensure that the manager you pick is in the same league or belongs to the same nationality of the majority of your players. Since chemistry is such an important factor in FIFA 16, this will give you a tremendous boost that should make each game a lot easier than it should be.
These are a few simple ways for you to get the best out of FIFA 16 FUT Draft. What are your favourite tactics? Or maybe you have some other FIFA 16 tips to share. Let us know via the comments.