While Fallout 3 and The Elder Scrolls V: Skyrim were great games brimming over with memorable content, they weren't exactly the most stable experiences. Regardless of your platform of choice, you were subjected to bugs, crashes, and all sorts of issues that arise in large, sprawling open-world games. Unfortunately, that's the case with the newly released
Fallout 4
as well. We've played Bethesda's latest open-world post-apocalyptic role-playing game on PC, PlayStation 4, and Xbox One to help you decide which platform it plays best on.
1. Install times via disc are long on all platforms
Don't be fooled by the super quick initial install on your PS4 or Xbox One. The moment you enter the game, you're subject to a set of animated videos explaining the game's S.P.E.C.I.A.L. system to keep you distracted while it installs. From our experience it took us a good 20 to 30 minutes more. On PC, the installation process is even worse, thanks to Bethesda putting only around 5GB on the disc. Because of this, you'll be downloading most of the game. On the plus side, once the download is done, you can get right into it with no more videos to keep you distracted while the rest of the game sets itself up.
2. The PS4 and Xbox One look similar, lag at different points
For most part, the PS4 and Xbox One versions of Fallout 4 are on par with each other. The frame rate appears consistent and the overall experience is solid complete with some interesting effects and slick lighting. Though this holds true for most of it, we noticed that the Xbox One edition of Fallout 4 would randomly lag for a few seconds when we took out our weapon, or even when walking through busy settlements. On the PS4, the proceedings would crawl to a standstill during the game's bigger battles. Both are equally annoying on either console. Regardless of the settings we used on PC, lag was never a concern. Hopefully Bethesda manages to patch this in future updates on consoles.
(Also see: Everything You Need to Know About Fallout 4)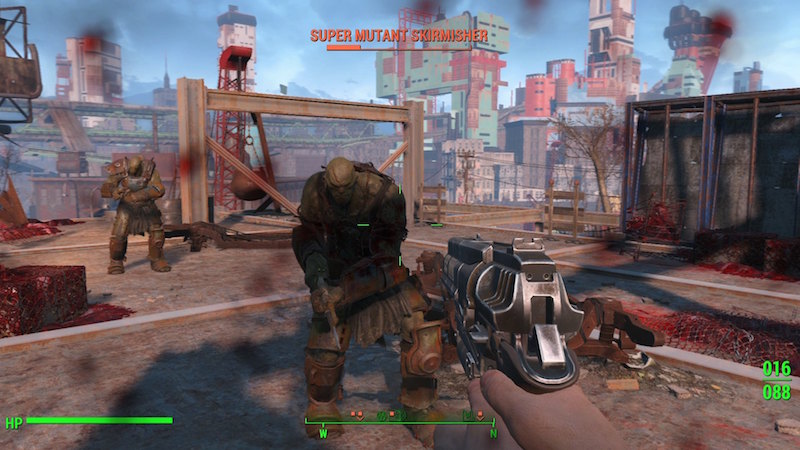 3. PC performance is the best, and it's most apparent in combat
At first glance, it'll be hard for many to tell the difference between the PS4, Xbox One, and PC version running at 1920x1080. Elements such as lightning and reflections look similar on all platforms, as does motion blur. In motion, a powerful enough PC does make Fallout 4 feel a tad more responsive. This is most apparent in combat, where gunplay isn't as clunky as it was in prior entries. The draw distance is far greater as well, which prevents late loading textures.
On our test set up consisting of an i5 3470 processor(3.2Ghz), 16GB RAM, Nvidia GTX 980Ti, Asus PB279Q monitor, and a 500GB SSD on Windows 10, we averaged around 41 frames per second (fps) at 3840x2160 resolution with a maximum of 45fps and going as low as 34fps at Ultra settings. At 2560x1440 with Ultra settings we hit a high of 60fps though it was not as frequent, with an average of around 50fps.
During its busiest segments at 2560x1440, the performance dropped to as low as 43 fps. At 1920x1080, maintaining a smooth 60fps at all times was a cinch given the hardware available. Paring down the settings to High resulted in a small boost of about five to seven fps with very little loss in terms of image quality. We'd recommend this setting if you're looking to eke out every possible frame without sacrificing too much in terms of visuals.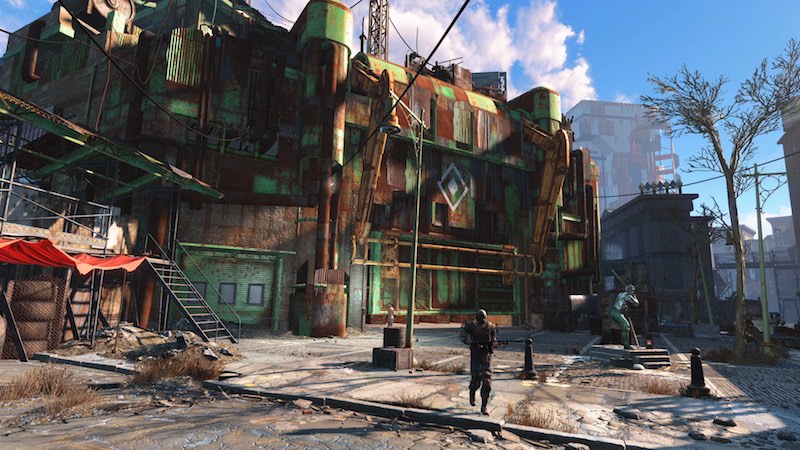 4. Load times on PC are the best if you have an SSD
Although there are no loading screens when travelling around the wasteland, enter any building or other structure and you're pulled out of the game to load the area. During our playthrough on a PC, and both consoles, the PC had the shortest loading times. With the game installed on a solid state drive we had to wait for around 7 to 8 seconds, which is not bad at all. On a regular, 7200rpm 2TB HDD it was just as bad as what we faced on the PS4 and Xbox One, around 27 to 30 seconds. If you want to skip past those long load screens, a PC with an SSD is clearly the way to go.
(Also see: Fallout 4 Tips and Tricks for Beginners)
5. Crashes are still a problem, regardless of the platform you buy it on
During our playthrough we saw two crashes on PC, a single instance on the Xbox One, and three times on the PS4. Thankfully, the game's autosave feature meant we were never too far from where we left off. Still, in spite of autosave working as it should, we'd suggest saving manually and saving often in the rare event of save file corruption.
Hopefully, these points should make it easier for you to decide what platform to play Fallout 4 on. It doesn't look like there's a clear winner, but if you have the right hardware, the PC might have an edge here. What will you choose? Let us know via the comments.