One of the biggest games of the year, Fallout 4 is out this week. It's hard to imagine considering that it was announced for the first time only earlier this year. Over the years we've been accustomed to a much longer waiting period between the initial reveal and when the game finally in our hands. Nonetheless, here's what you need to know about the latest open-world post-apocalyptic role-playing game from Bethesda.
New to the series? No problem.
Don't fret if you haven't played Fallout, Fallout 2, Fallout 3 or Fallout: New Vegas (or spin-offs like Fallout Tactics: Brotherhood of Steel and Fallout Shelter). While all these games share similar elements such as nuclear wastelands, mutants, and factions, they're self-contained stories within the same universe. The same applies to Fallout 4. The backstory can add flavour, but it's hardly necessary. In terms of gameplay, the connection is more pronounced. Much like Fallout 3 and Fallout: New Vegas, you can play Fallout 4 in first or third-person mode, and the game features a sprawling open-world to explore as much as you would like to.
(Also see: What the Games Industry Can Learn From Fallout 4's Reveal)
There's a whole lot more to it than the story
Developer Bethesda Game Studios claims that you can go anywhere and do anything in Fallout 4's world. Aside from being able to modify armour and weapons, you can make your own settlements and buildings, as well as power them with electricity. Non-playable characters such as merchants can live in the towns you create and you'll have to provide them with food and water by building the necessary infrastructure. Along with this, you can also protect against attacks from raiders and mutants by setting up defences such as turrets and traps. This should add an interesting dimension to the gameplay and we're curious to see how deep these options actually are.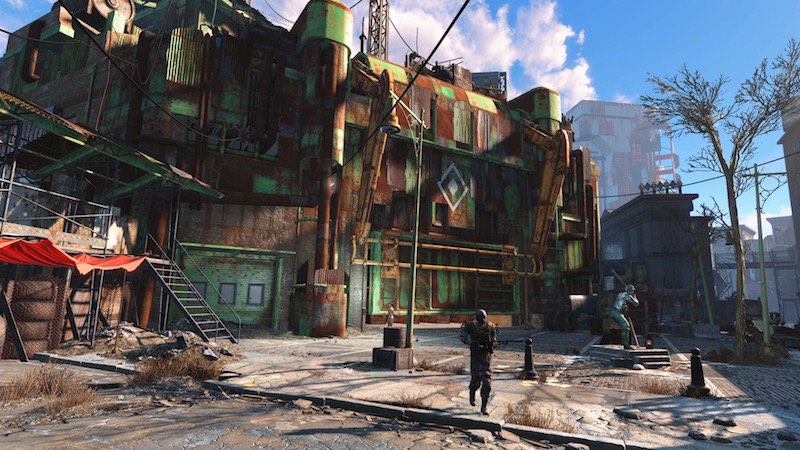 (Also see: Fallout 4 India Pricing Revealed; 2015 Release Date Tipped)
It already has its first mod
One of the biggest reasons for playing games like Fallout 4 on PC are the modifications that will be made available for it by the rabid fanbase. Much like Bethesda's other famous RPGs such as Skyrim, Fallout 3, and New Vegas before it, with Fallout 4 you can safely expect the weight of the community behind the game. So much so that the first mod is already out, even before most of the world has gotten its hands on the game. Labelled as the Enhanced Wasteland Preset, it allows you to make the environments of Fallout 4 more vibrant, and "less washed out." While we can't vouch for how good it is (since our copy of the game hasn't unlocked yet), the dedication to have a mod out prior to release is something to marvel at. It bodes well for what to expect for the game from mod makers in its immediate future. Bethesda has also stated that mods will come to the PS4 and Xbox One too, although you can expect those only well after launch.
(Also see: Bethesda Dismisses Reports Fallout 4 Will Run at 1080p, 30fps on 'All Platforms')
Build your character in your likeness
Central to Fallout 4 is character customisation. Fallout 4 has seven specials or primary attributes: charisma, endurance, intelligence, strength, agility, luck, and perception. How you invest in these at the beginning at the game (and as it goes on) determines what kind of options are open to you in terms of gameplay.
At the beginning, the game gives you 28 attribute points to use across your seven specials. Perks are special abilities you earn as you level up in the game and change the way you can approach the harsh wasteland. In a demo video, Director Todd Howard succinctly explained what you can expect and do.
"If you come out of the vault with 10 charisma, you can pick this intimidation perk that lets you manipulate and control other people," Howard said. "There are 70 base perks with multiple ranks that do new things yielding 275 that you can choose from. And it gives you a ton of choice and many different ways to develop your character over the course of the game."
Regardless how you choose to conquer the wastelands, Fallout 4 will accommodate your preferences.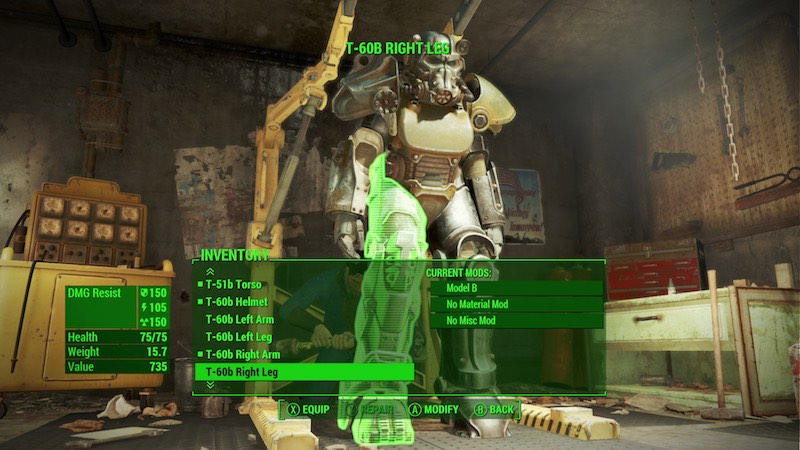 (Also see: Fallout 4 at Gamescom 2015: Familiarity Breeds Contempt?)
You can get the companion app now
Called Fallout Pip-Boy, it is available to download from Google Play, App Store, and Windows Phone Store. The app will let you check statistics, inventory, view the map, listen to the in-game radio, and play a mini-game known as Atomic Command as well.
The app is compatible with Android 4.0 Jelly Bean, iOS 6.0, and later OS versions. Since Fallout Pip-Boy features a mini-game, it is on the heavier side. The app takes up 36MB on Android, 80.2MB on iOS, and 34.8MB on Windows Phone handsets.
(Also see: Fallout Pip-Boy Companion App Launched for Android and iOS)
Still deciding what platform to buy it on? This might help.
Due to piracy concerns, PC gamers will need to download a portion of the game before being able to play it. Although the PS4 and Xbox One versions don't suffer from the same problem, it's important to note that early impressions claim that the frame rate of the game reaches a grinding halt in several sections, particularly on the PS4. It's Rs.3,299 on PC and Rs. 4,299 on PS4 and Xbox One. Steam has it for Rs. 4,299. There's one pre-order offer making the rounds though. Games The Shop is giving all pre-orders a Rs. 300 discount and a free t-shirt, making it seem like the best deal at this point in time. However, we won't be surprised if Amazon drops the price a couple of weeks after release as the former did for FIFA 16.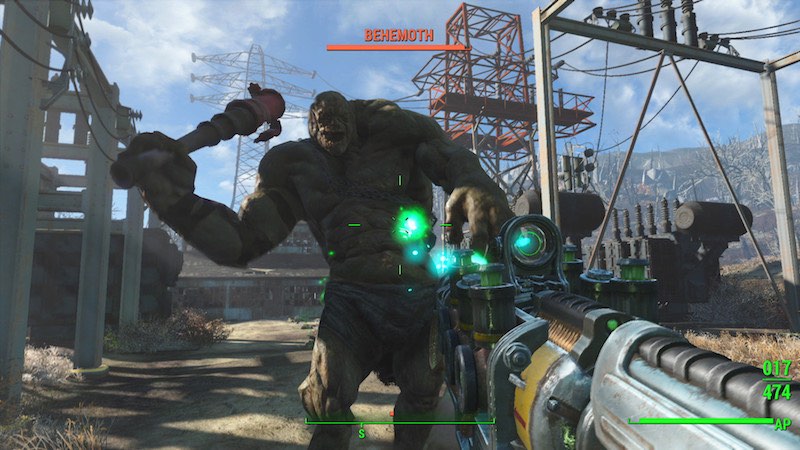 (Also see: Fallout 4 PC Copies to Ship Without the Full Game Due to Piracy)
Buying digitally? Read this.
According to Bethesda, digital buyers can play the game from November 10, 2015, at 12:01 am (local time) in all territories (In North America, the unlock time will be 12:01 am EST), except Asia (available at 12 am on Wednesday, November 11th) and Japan (available at 12 am on Thursday, December 17th), which means that if you're in India, you can safely play the game from 12:01 AM IST on November 10, at least on consoles. The PC release on Steam still shows an 8:30 pm IST unlock time on November 10.
What do you plan to do when you hit the wastelands? Let us know via the comments.
Affiliate links may be automatically generated - see our ethics statement for details.