After releasing on iOS and Android back in 2014, Hitman Go finally made its way onto consoles (PlayStation 4 and PS Vita) and Steam this week. The spin-off to the popular stealth-based shooter is a turn-based strategic puzzle solving video game. Like every other game in the series, Hitman Go has you playing as Agent 47, finding your way around anonymous henchmen by sneaking or shooting. Hitman Go's dioramic approach closely resembles chess, and its salient features - impressive artwork and well-designed menu layout - add to the feeling of a Hitman board game.
The improved graphics, absence of micro-transactions, and included DLC inspired by series classics such as Hitman: Blood Money and Hitman 2: Silent Assassin are the reason for its longer title - Hitman Go: Definitive Edition. Square Enix Montréal is offering cross-buy on PS4 and Vita, with a limited period sale bringing the price down to Rs. 532 on the PlayStation Store for PS Plus members, and Rs. 279 on Steam for Windows, SteamOS, and Linux PC owners. Here's what you should know before you dive in headfirst into the Hitman spin-off.
1. Remember to see your objectives before you play
While you can solve a level as you please, you will have a much better experience if you take a look at what your objectives are beforehand. Every level in Hitman Go has three objectives. These range from killing everyone, or no one, sparing the dogs, picking up a briefcase, or making it to the finish tile in less than a specified number of turns.
Completing the three objectives helps you unlock further levels and stages. Miss enough of them in an attempt to run quickly through the game, and you'll soon arrive at a dead-end. Finding your way around the dioramas of Hitman Go's levels while balancing these objectives can be quite challenging, but it's rewarding and satisfying to hear the slunk sound when you slot yourself onto the last tile.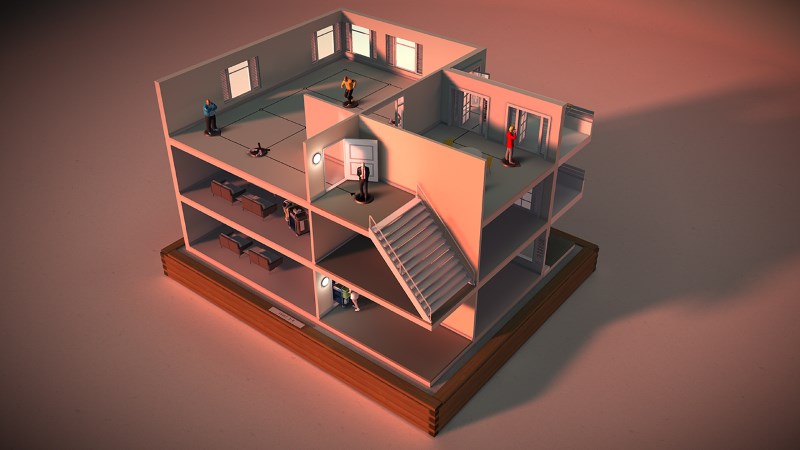 (Also see: Get Hitman Free With Select AMD Video Cards and Processors)
2. Keep a step count in your head as you move
A consistent objective throughout Hitman Go is to solve the level in less than a certain number of moves. This isn't merely a gameplay mechanic tacked on courtesy of the turn-based system used by Hitman Go. In a stealth-dependent environment, it's essential for a killer to be effective. But the game doesn't provide a visual indicator of how many turns you have already used, and so it's important to keep a running count in your mind. Visualise your next half a dozen moves - as you would in chess - to calculate the movement of other pieces on the board, plan accordingly and get to the finish line. And never rush into making a move, since things only happen when you take a step.
3. Don't be hasty and reckless with the sniper rifle
More often than not, Hitman Go is about solving intricate puzzles to the best of your abilities. But as anyone who has heard or played with the character would know, Agent 47 is at his best looking through the scope of a sniper rifle. However, unlike the bigger triple-A entries in the franchise, you won't be pulling the trigger yourself in Hitman Go. The game places the rifle on certain tiles as a one-kill measure. It's still a powerful tool, and one that must be used wisely. Analyse and decide which target is going to be a bother later on, and in later stages keep an eye out for statues you can knock down to clear up the field by a count of two or more.
4. Replay the level to tick off all three objectives, but don't break your head
The levels of Hitman Go have been designed in a way that you won't tick off all three objectives in one run through, in most cases. That's not to say Square Enix Montréal is forcing you to play the same thing again to increase perceived play time. There is genuine replay value in this Hitman spin-off, and that's due to the creativity required to find the different solutions in its beautifully drawn world. Don't break your head if you're unable to complete all the objectives, though. Try a different level, or set the game aside for a while, and come back to it later.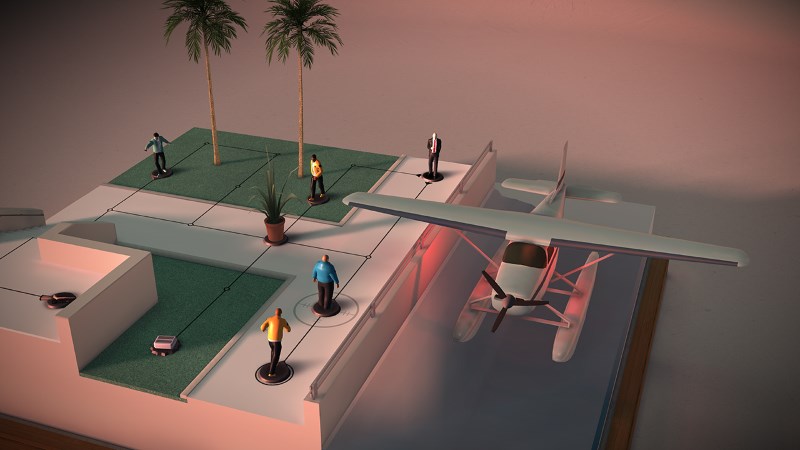 5. It's okay to be found and to fail
The tools at the heart of Hitman Go are easy enough to pick up, but the game becomes increasingly challenging as you move forward. That's something the devs themselves admit in the game's description: "Hitman Go is a simple to play, but difficult to master turn-based strategy game..."
The complexity of puzzles can often mean you won't know the way around a particular guard with so many potential moves available. That's before multiple disguises start to play an important part in the events, and before you know it you're surrounded by henchmen on all sides. But running the risk of immediate failure is okay as you will learn from their movements, which lets you play your cards right next time around.
(Also see: Square Enix's Lack of Faith in PS4, Xbox One Led to a Host of Problems: Report)
6. Fool guards with dogs by way of trapdoors
In the game you will come across all sorts of enemies that limit your movement. From the initial enemies dressed in blue who hold their position, to enemies dressed in yellow patrolling, every kind represents a different threat and a new challenge. Some of these are highly efficient in the sniper-equipped lookout, while guards with dogs can be troublesome for entirely different reasons. That's because they won't stop chasing you once the dog catches a whiff of your presence. Sometimes you can outrun them to the finish line or eliminate the pair, but there's a third method available in certain occasions. You can use trapdoors to fool the dog on your tail, who will be left stranded as you emerge safely on the other side.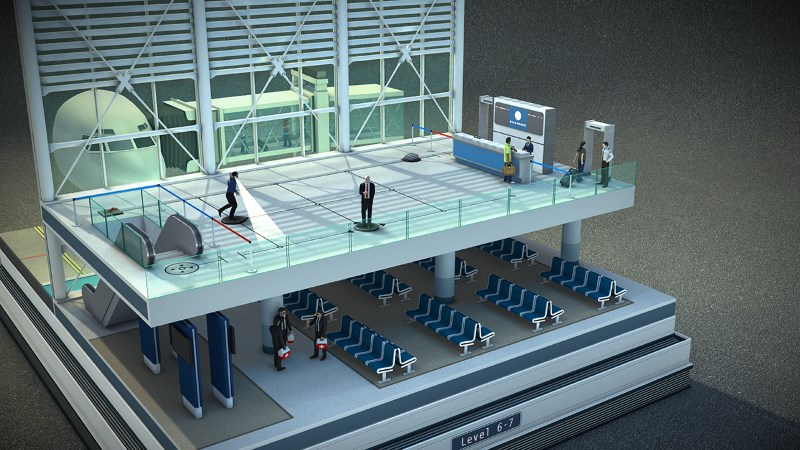 7. Use the distractions available to you wisely
Throwing an object for the purpose of distraction might appear to be the most banal of tools in your arsenal, but you'd be surprised how effective and important it can be in the later stages of Hitman Go. Not only can it help you avoid a stationary guard who is in the sole path to the finish, or a patrolling foe whose movement is synced with yours, but it's also useful in changing the direction of one of more enemies who are blocking all possible options. This might involve reorienting a yellow-suited patrolman to avoid your path, or moving a sniper from his spot so you can sneak by while he adjusts.
8. Use an unequal number of moves to break a pattern
From time to time, you might find yourself in a situation where you cannot get to your objective - be it a briefcase or the finish line - in the holding pattern used by patrolling guards. That's because you are placed two steps away from every enemy present. In such cases, you need to upset the rhythm. There isn't a given rule to identify this, so you'll need to look closely. Find a section within the level that allows you to cut the distance between you and a henchman, which involves taking one step less or more than the person you're chasing. This works because an unequal number of moves disrupts the pattern set by the level designer.
Hitman Go is a challenging game that will push your brain for days, and probably even appear in your dreams. If you're unable to get through a level, put it away for some time or ask a friend for a fresh set of eyes. Are you facing any other problems? Do you have tips of your own? Sound off in the comments below.
Affiliate links may be automatically generated - see our ethics statement for details.