Nintendo has a bit of a strange relationship with E3, one of the world's biggest gaming expos. Unlike Microsoft or Sony, Nintendo won't be holding a press conference at E3 2017. Nintendo hasn't held a proper press conference at E3 in a few years and this year isn't going to be any different. It will instead be streaming a pre-recorded video similar to its Nintendo Direct videos. However, Nintendo's video stream is going to be very interesting because we'll get a closer look at what the company has in store for the Switch, 3DS, and 2DS XL. Nintendo's American division will also be live streaming gameplay demos from upcoming games and that will give people a better idea of what to expect from Nintendo this year. Here are the games we expect Nintendo to talk about at E3 2017.
Arms
Nintendo's E3 2017 press conference is on June 13 and Arms is releasing on the Nintendo Switch just three days after that. That makes it the perfect game to promote at E3 2017 in a big way, since this is a game with new IP, it could use every bit of publicity that the gaming expo can offer. It's a fighting game that supports motion controls via the Nintendo Switch's Joy-Con controllers, so the company will definitely not miss the chance to promote its hybrid console as well. The Global Testpunch event gave us a good idea of what to expect from Arms.
Splatoon 2
Splatoon 2 is a Nintendo Switch game that's set to release on July 21. Again, because of its proximity to E3, Splatoon 2 could also be promoted in a big way at the gaming expo. It's a team-based third-person shooter, the sequel to Splatoon — released in 2015. The global testfire for Splatoon 2 showed us that Nintendo can pull off multiplayer, and we're excited about this one.
Super Mario Odyssey
We haven't heard much about Super Mario Odyssey since Nintendo showed a video at the Switch launch. While Mario Kart 8 Deluxe was good enough to keep Nintendo fans happy, Super Mario Odyssey is the title that could ensure strong sales for the Switch during this year's Holiday season. There are no details about Super Mario Odyssey's launch date at the moment, beyond the rather vague "Holiday 2017". We know we're being a bit optimistic, but a launch date and details of a possible bundle would be nice.
Xenoblade Chronicles 2
Xenoblade Chronicles 2 is a Japanese role-playing game slated for a 2017 release on the Nintendo Switch. We haven't heard much about the game since January, when the Nintendo Switch was first announced, teasing a lush open-world and epic story. Hopefully Nintendo will reveal more details at E3.
3DS and 2DS XL
Nintendo could announce new bundles for the 3DS and the 2DS XL at E3. Even if it doesn't, a bunch of new games will be announced for sure. Yokai Watch 3: Sushi and Tempura released in Japan last year, and it could finally be released in English for North America. Shin Megami Tensei: Deep Strange Journey, and Radiant Historia: Perfect Chronology are two enhanced remakes for Nintendo 3DS (Japan). They're due for release soon and we could hear more about the games at E3.
SNES Mini
We've been hearing rumours about the SNES Mini, a retro console that could replace the discontinued NES Classic. The latter saw its share of controversy because of its perennially out of stock status. There's a chance that Nintendo could announce more details about this new retro-console at E3.
Third-party titles
Nintendo could showcase some third-party games due to release on the Switch. Games such as Rime, Cave Story+, Payday 2, Rayman Legends: Definitive Edition, and FIFA 18, among others are all slated to release in 2017, and E3 would be a good time to throw some light on these projects. Here are the big third-party titles we expect to hear more about.
Monster Hunter XX
Monster Hunter XX could be the single biggest console seller for the Nintendo Switch. The Capcom game was announced recently and it sent Nintendo's share price soaring. This is one game we'd love to see more of at E3 2017 and there's a good chance that Nintendo agrees.
Mario + Rabbids Kingdom Battle
Ahead of E3 2017, a big Mario + Rabbids Kingdom Battle leak revealed lots of crucial details about the game. If this leak is to be believed then the game will feature eight playable characters including Mario, and the game revolves around exploration and combat. It's expected to release in August, with an official announcement at E3.
FIFA 18
No, the full FIFA 18 game may not be available on the Nintendo Switch. Instead, a game called EA Sports FIFA is going to be launched and it's likely to be different from the versions released for all other platforms. We're not expecting to see important game modes such as FIFA Ultimate Team make it to the Switch. Instead, the emphasis is likely to be on co-op play and perhaps even motion controls.
---
Our Nintendo E3 2017 wishlist
There are several things that we want Nintendo to talk about at E3 2017, but these are unlikely to happen, so we're just going to group them in the wishlist that follows.
1. Call of Duty
Could we see a Call of Duty title on the Nintendo Switch? Probably not, but E3 is the right place to announce any such news. Call of Duty games continue to sell very well, and if a first-person shooter such as Payday 2 can come to the Switch, then why not a massively successful one entry the Call of Duty franchise?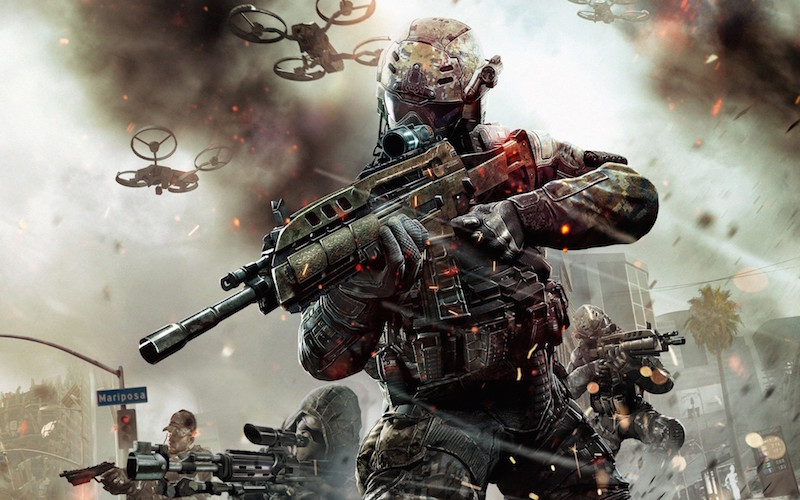 2. Animal Crossing for smartphones
Nintendo announced Animal Crossing for smartphones a long time ago, and it is due for release this year. We're hoping Nintendo gives us a glimpse of what to expect at E3 but at an event focused on console gaming, we're not holding our breath for this one.
3. Virtual console
Nintendo fans have been clamouring for a virtual console on the Nintendo Switch. This is a storefront that lets people buy retro Nintendo games on newer consoles. Mario Kart 64 on the Nintendo Switch? One can hope.
4. Details on online services
We want to know the pricing for Nintendo Switch's online service, and when the free trial will end. The paid online service will allow you to rent retro games, so that's another reason why we're waiting for more details.
5. Pokemon Stars
No Nintendo speculation is complete without mention of a Pokemon game. Pokemon Stars for Nintendo Switch has been rumoured for a while and perhaps E3 2017 is where it could be revealed.
That's pretty much what we know about Nintendo's E3 2017 plans as of now. If there's something we didn't cover, let us know via the comments.
We discussed everything we expect from E3 2017 on our weekly gaming podcast Transition. You can subscribe to it via Apple Podcasts or RSS or just listen to this episode by hitting the play button below.