One of the most prevalent themes of the world's biggest video game exhibition, E3, was consumer feedback. Every company's conference took care to mention how it has been listening to fans and working to deliver what they want. This foreshadowed some interesting announcements; from surprising game revivals like The Last Guardian to much requested features like backward compatibility for the Xbox One, there was something for everyone to prove the Microsoft, Sony and the rest were indeed listening.
For fans, it was the most relevant edition of the event in the longest time. But behind the showmanship and the hype, there are some things video game publishers would prefer you didn't pay attention to, no matter how important they might be to you. Here's what you need to know.
Sony might have won E3 2015, but don't expect to see games any time soon
The Japanese console giant's conference was a nostalgia fuelled affair, warming the hearts of the most jaded of gamers. The three big announcements were the re-reveal The Last Guardian for the PS4, Final Fantasy VII which would be remade for PS4 and PC, and Shenmue 3. However, none of these came with firm release dates, making us wonder if these have been announced too soon.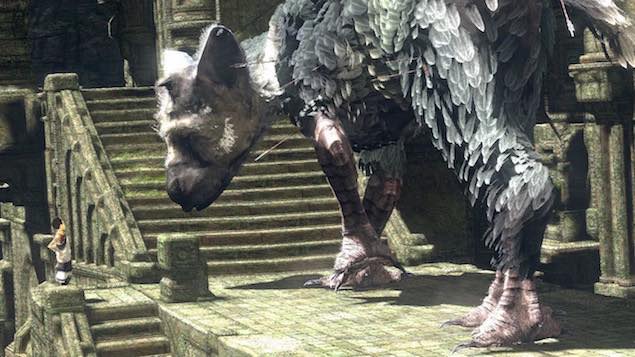 If you're one of the many old-timers with rose-tinted memories of your favourites, and still on the fence as to which console to get, Sony's E3 2015 conference isn't exactly the best indicator of when to get one. When you consider the history of announcements for The Last Guardian, you might start to get outright worried about Sony's line-up.
Where's my PS4 price drop?
One sore point from Sony's conference was the lack of a PS4 price drop. Microsoft dropped price on the Xbox One prior to E3, and introduced a new 1TB console. Sony however is continuing with a 500GB console that's still $50 more expensive. And while FCC leaks indicate the existence of a 1TB PS4, the company has remained mum on its availability or price. Perhaps we'll hear of this at Gamescom or Paris Games Week, but for now if you're looking to get your hands on a PS4, then you'll have to pay full price.
(Also see: Sony's E3 2015 Conference: The Last Guardian, Final Fantasy VII Remake, Shenmue 3, and More)
Xbox One backwards compatibility comes with strings attached
We were fortunate to try out a few Xbox 360 games on the Xbox One soon after Microsoft announced backwards compatibility for its latest console. Popping in our disc of Mass Effect, we were treated to a 7.6GB digital download of the game before we could start playing. Removing the disc from the drive rendered our download unplayable even after the download had finished, so you'll have to keep your old discs handy.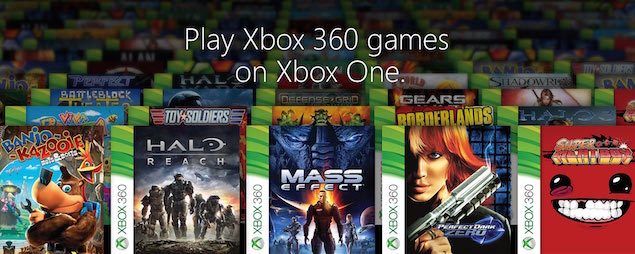 Also, some games didn't work; for example Kameo: Elements of Power, while supported, threw up error messages and was unplayable. It's also important to note that you're not downloading an updated version of the game for your new console - so if you were expecting touched up, better looking versions of your Xbox 360 games, think again. Digital games bought on the Xbox 360 worked well enough, showing up in your games and apps section of the console for download.
One thing is clear, if you want to make use of backwards compatibility, you'll need a few hundred gigabytes or so free on your Xbox One as well as a super fast Internet connection. The way it's implemented isn't exactly user-friendly; it does the minimum needed to make it a selling point for those upgrading from the Xbox 360 and very little else.
(Also see: Microsoft's E3 2015 Conference: The Xbox One is Now a PC, HoloLens, and Yes, Games)
Need for Speed will be always online
One of the few saving graces of Electronic Arts' long-winded, self-indulgent E3 2015 conference was Need for Speed. It looked spectacular and will bring back live action cut-scenes that, depending on your perspective are awesome or cheesy. Needless to say, there's a lot to look forward to when it hits in November.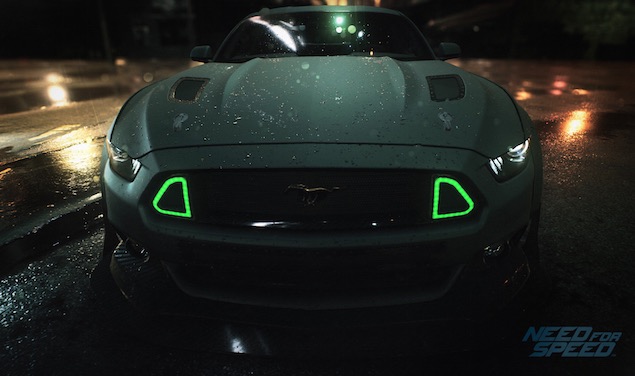 That is until you realise you need to be always online to play it. That's ridiculous considering the game has a single-player mode. Remember the last time EA tried to force always online DRM down our throats? The end result was Sim City, which had its requirement for an Internet connection removed before long, and eventually even led to the closure of its studio, Maxis. This reason alone is enough to warrant striking it off your purchase list.
The online requirement for Need for Speed isn't consumer-friendly and should not exist for the game's single-player mode, no matter how often the company claims it will improve the experience.
(Also see: EA's E3 2015 Conference: Mass Effect Andromeda, FIFA 16, Need for Speed, and More)
Hitman's lack of traditional single-player is worrying
Don't get us wrong, while we'd love nothing more than a new Hitman game, developer IO's approach to unveiling it left a lot to be desired. In spite of showing up at the PC Gaming Show, and Sony's conference, as well as publisher Square Enix's conference, and even holding an AMA on Reddit, there is still no clarity on whether the game will have a proper single-player campaign or not.
From whatever was shown off it seems as you'll be paying $60 for a game that will have content added as the year rolls along. The fact that it's digital first (presumably with a physical release as soon as all the content has been created) is equally worrying. It's as if we're being asked to pay upfront for AAA game with the promise of content down the line. It seems rather sketchy and you'd do best to avoid this until more details show up.
(Also see: Square Enix's E3 2015 Conference: Just Cause 3, Hitman, Deus Ex: Mankind Divided, and More)
The V in VR stands for Vapourware
Virtual reality is the holy grail for many a tech enthusiast. Simulating computer generated worlds in lifelike detail seems like something games can use. Alas, we've seen very little of it at E3 2015 in spite of Sony and Microsoft promising otherwise. While the former had its VR headset Morpheus as nothing more than a footnote, the latter confused us further promising a tie-up of sorts with Valve for Steam VR in addition to its partnership with Oculus. For all of the games industry's bluster and optimism around VR, there's very little to show for it, and VR is still much more virtual, than reality.
When Microsoft said it's bringing Gears of War and Killer Instinct to PC, it actually meant Windows 10
The PC is the platform of choice for many a gamer simply due to its open nature and flexibility in hardware configurations. When Microsoft announced Gears of War Ultimate Edition and Killer Instinct for PC, what it meant was Windows 10. What does this mean? You can forget about it being available on Steam or running on any other OS that isn't Windows 10, much like how Halo 2 on PC demanded that you run Windows Vista.
(Also see: PC Gaming Show at E3 2015: Gears of War Ultimate Edition, No Man's Sky, and More)
With Windows 10's storefront and Xbox platform integration for social and DVR being circumspect, don't expect either game to have a smooth launch or a sign of Microsoft's other franchises like Halo or Forza will show up. Keeping these games exclusive to Windows 10 serves to expand its install base at the expense of PC gaming as a whole.
Overall, while consumer feedback seemed to be a recurring motif across conferences, listening to what consumers are saying looks more like lip-service than reality. Are game companies really attuned to what users want? E3 2015 proves that it's yet to be seen.