The original Doom pioneered the first-person shooter genre, but it was also responsible for popularising multiplayer and user-generated content, such as modifications or 'mods' as they're commonly known. Such is its legacy that lead designer John Romero released a new map for the original Doom, not too long ago.
Now, 2016's reboot of Doom wants to carry on that spirit of community which led to the original still being played by hardcore fans. It does so with a suite of multiplayer options which we previewed during its beta, and SnapMap - which allows players to create new levels with ease. Does this year's Doom have what it takes to live up to its predecessors? Read on to find out.
Multiplayer is a mix of old and new
In our initial impressions, Doom's multiplayer felt like a love letter to old school gaming, but there's a whole lot more to it in the final game. Borrowing from every other shooter with a multiplayer component, ranging from Halo 5 to Plants Vs. Zombies: Garden Warfare 2, Doom's multiplayer features a wealth of unlockables such as new weapons, hack modules, and cosmetic items to customise your character, along with a levelling system that grants you experience points for everything you do in multiplayer.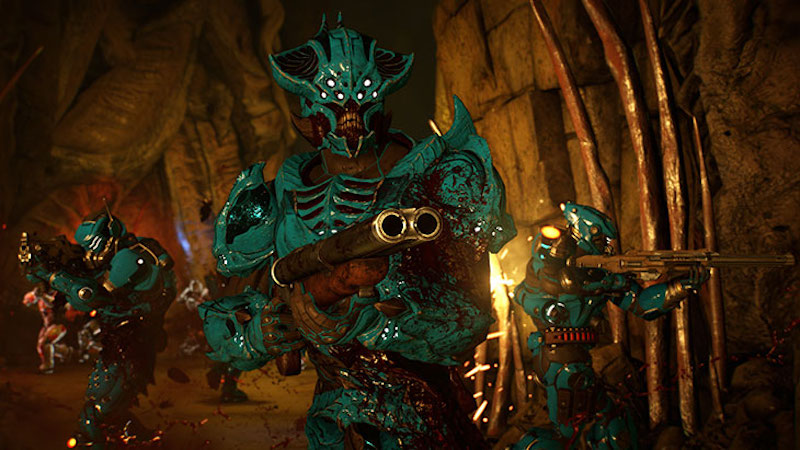 Considering how uncomplicated the game's single-player campaign is, allowing for depth in terms of lore, weapon upgrades, and stat bonuses if you so seek it, we find it odd that the game forces you to read through so many load outs and weapon choices in multiplayer. The overload of information puts a damper on the entire affair.
It's fast, but it's not fast enough
Although the moment to moment gameplay is on the twitchy side, it feels for some reason slower than Doom's single-player campaign. If you played its single-player campaign first, the difference is pretty noticeable. It's a small but perceptible difference that makes the experience jarring. In a game where speed is of the essence, the lack of it is perplexing. It's perhaps not too surprising, given that Doom's multiplayer is co-developed by id Software along with Certain Affinity - a studio responsible for most of Halo's multiplayer downloadable content.
(Also see: Doom PC Performance Review)
The modes include Team Deathmatch and its variant Clan Arena, which does away with respawns and power-ups. Then there's Warpath, which as you controlling moving zones, and Domination, which has you controlling static zones. There are some interesting modes such as Soul Harvest, which has you collecting the souls of fallen opponents to win and Freeze Tag which has you literally thawing out your allies if they get tagged by the opposition. But barring these two, there's very little out of the ordinary in the Doom multiplayer.
It doesn't help that there are only nine maps, and most of them seem too big. Even in games with a complete set of teams, fragging foes turned into elaborate games of hide and seek.
SnapMap might just save Doom
Thankfully, some of our concerns over Doom's multiplayer may just be alleviated by SnapMap. It's a feature that allows you to create new levels for Doom. In our experience, it's surprisingly easy to use - letting us create complete maps in a few minutes. From tweaking the AI and position of various monsters to laying out each chamber and power-up, the fuss-free nature of SnapMap is a welcome addition.
What's more, creations made in SnapMap can work in single-player, co-op, and multiplayer sessions. This means you won't have to wait too long to see classic Doom multiplayer maps available via SnapMap. Also, if you're making something on the PS4, Xbox One, and PC players can access it as well - maps can be created on any platform, and will be available on all platforms. Sadly there's no cross-platform play.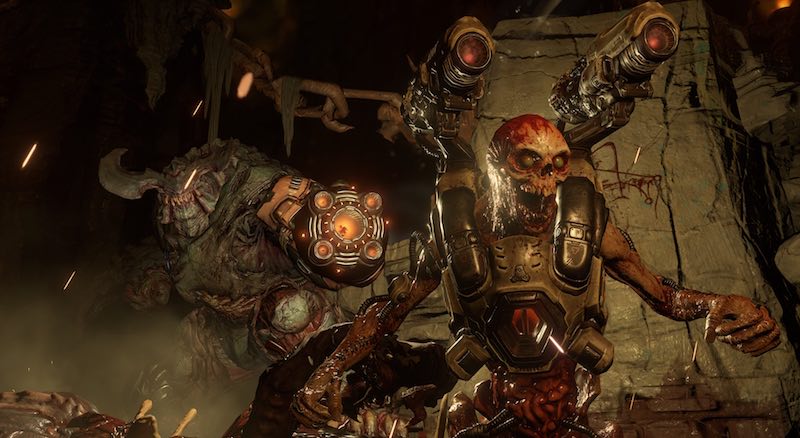 (Also see: Doom on PC: The Way It's Meant to Be Played?)
Even aside from its potential to boost Doom's multiplayer, the sheer depth to which you can customise and create levels is remarkable. It's only been a few days since its launch but we've seen releases of maps found in the original Doom, parkour-inspired levels, and co-op experiences that threw endless waves of monsters in our direction.
On the strength of its campaign alone, Doom is worth picking up. The fact that SnapMap should ensure a steady flow of user generated content across platforms will sort out some major painpoints of its multiplayer mode as well. Uncharted 4 probably dominates the minds and wallets of gamers this month, but Doom makes a strong case for your time. Even more so if you're craving some ultraviolent fun.