The first part of our interview with Deus Ex: Mankind Divided's Gameplay Director Patrick Fortier focussed on choices, consequences, and overarching narrative. The second part of the interview, which took place at Gamescom 2015, is all about the game's level design, perks, and the timeline of the Deus Ex Universe. Here's what you need to know.
You will not experience all of the game in one playthrough

One of the hallmarks of the Deus Ex series has always been stellar level design, to the point where fans are still finding new ways to complete missions that were created almost two decades ago. Fortier said that Mankind Divided will feature a wealth of content, more that what you can uncover in a single playthrough.
"When we plan our levels we have a certain time allocation and budgets for each level but we plan ahead with the fact that not every player will see 100 percent of the level," said Fortier, adding, "and we build more content as depending on the play style they might see different things."Fortier told NDTV Gadgets that the branching choices also make the game difficult to test, due to the many ways to play the game, and the different choices (and consequences) that can be made.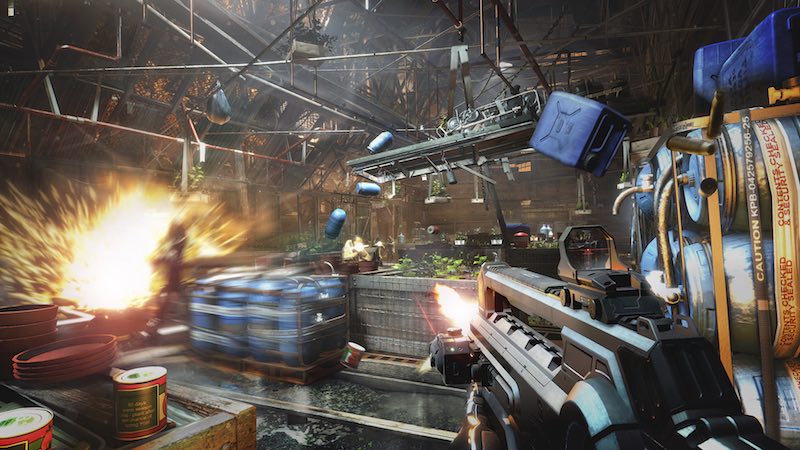 "We have to test all those different aspects so our QA team is embedded into our development team and they are really a part of the process early on," he explained. "And then when we get to the end of the project we add more QA to cover all the different areas to really find all the different bugs and possibilities."
(Also see: Deus Ex: Mankind Divided Director On Reinventing the Series and a New Gameplay Mode)
Equal opportunity for pacifists and warmongers

The previous game in the series, 2011's Deus Ex: Human Revolution, rewarded stealthy, non-violent gameplay over outright killing, by granting you more experience points and perks for playing in a sneaky fashion. It's something Fortier says the studio is looking to avoid this time around.
"We've removed part of that. I think that sent the wrong message in Human Revolution because you got experience points from stealth and not combat. I don't think the team realised it was sending that message back in the day. We've been careful of that," he confessed. "That's why we've worked on the whole combat aspect of the game as well to bring it up to par with the stealth."
Pacifists need not worry about this either. Mankind Divided will not favour violence. Rather it allows for what Fortier described as "equal opportunity" gameplay.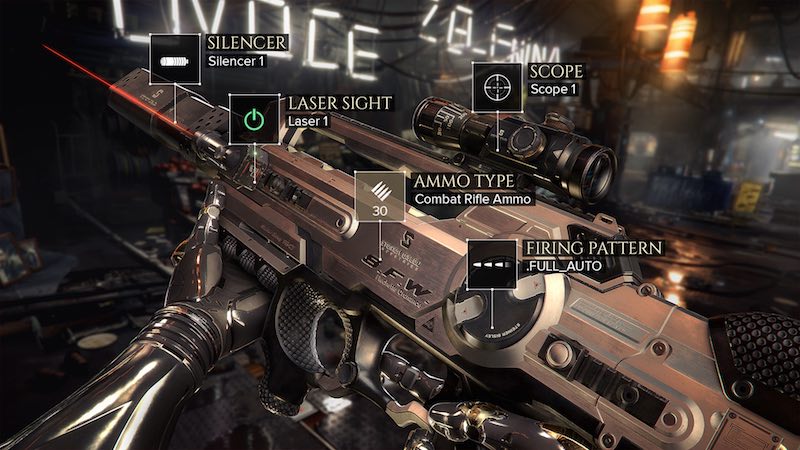 "This is not to make it a more combat oriented game but just to, again with the idea of choice and consequence to make it a fair choice," he said. "If I'm going to give a choice then there has to be equal opportunity on both sides [violent and non-violent options] so we raised the fluidity and the way the combat works."
It's all about empowerment and challenge

Human Revolution was all about the origin story of protagonist Adam Jensen coming to terms with his new abilities after he was forced to be augmented with bionic implants that make him stronger, faster, and offering many other powers.
Now, it's all about empowerment and making sure players feel the same. To do that, Fortier told us that the controls have been retooled to allow quicker, immediate access to Jensen's powers, called augs. In addition to this, the energy system which dictates how often you can use augs has been tweaked to let you use them more frequently.
However, Fortier said there's a strong desire to keep the game as balanced as possible so as to maintain a sense of challenge while allowing you a taste of these new toys to progress. Fortier let us in on how it's done.
"It's tough. There's a lot trial and error. There's a lot of mathematics involved in terms of the amount of experience points we give to levels per location and mission and then we kind of try to balance that with overall," he said. "We don't want players to have a fully upgraded tree by the time they finish the game. This takes away the idea of choice and consequence."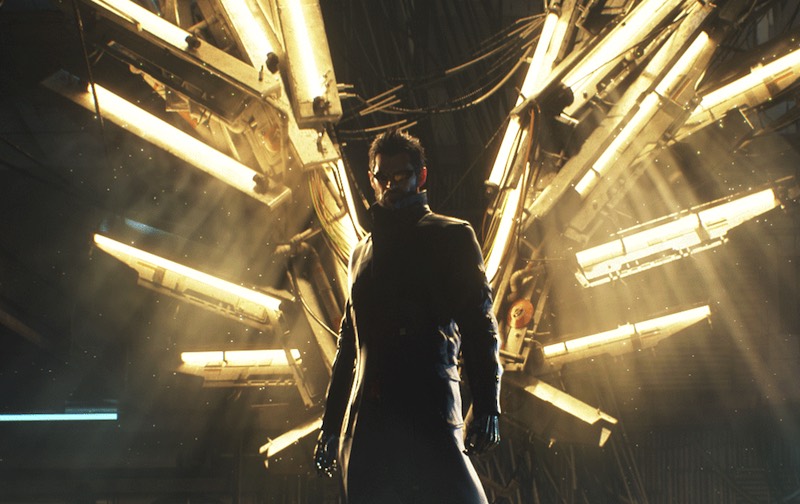 "You're going to get 60 to 70 percent of the augmentations depending on how you play and if you do side quests and things like that. Individually we try to balance things like remote hacking, it's quite powerful because it does things that you usually have to do at a security terminal," he added. "The flip side of it is that it's not permanent, it's a limited effect. Whereas if you turn off a camera from a security terminal or if you turn a robot into friendly fire that would permanent. If you do it with remote hack that only opens up a window of opportunity but, you'd have to do it again if you want to repeat it."
What about continuity and old characters?

Deus Ex: Human Revolution gave you three choices at the end of the game. For Mankind Divided to exist as a direct sequel, a narrative decision was made where all three choices happened, similar to what happened between the first Deus Ex in 2000, and its sequel Deus Ex: Invisible War.
"We did what the original Deus Ex did with its sequel. All the endings kind of happen. A little bit of everything happened because that's the way these things kind of turn out to be," Fortier revealed.
Having said that, would old characters come back? He took a long, deliberate pause before stating that it would venture into spoiler territory. "But they do exist," he added.
How Mankind Divided fit in the Deus Ex timeline

While we were speaking to Fortier, we noticed that the TV in the interview area was running a build of Mankind Divided. The last game focussed on drastic augmentations such as mixing organic limbs with metal. This time around, the tech used by protagonist Adam Jensen didn't seem to sport the same outward appearance.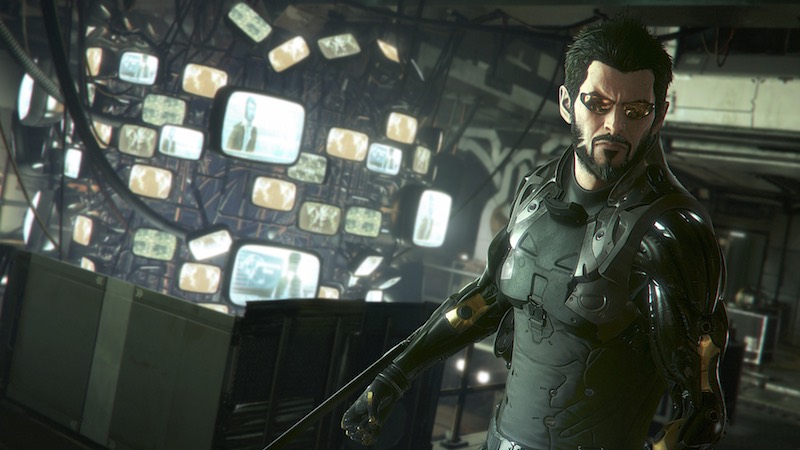 It struck us as odd, as it seemed to harken back to 2000's Deus Ex which featured nanotechnology, making your character look like Neo from the Matrix rather than the milder version of Robocop we saw in Human Revolution.
According to the series canon, the first Deus Ex game takes place 23 years after Mankind Divided, which would mean such advances in technology weren't ready yet. Fortier hinted at what to expect.
"Nobody has asked that too much or wondered where all of Jensen's augmentations are. They're inside already and this was not the case in Human Revolution," he said. "It's not the kind of thing we'd gratuitously do without any justification."
"There's an overall vision of where we started and where we're going. There's plans for an interesting progression and narrative is important to us," he clarified.
With the game due on February 23 next year, we can't wait to see how it turns out.