The franchise has been around since 2000, but Deus Ex: Mankind Divided is only the fifth game in the series, with the last game being 2011's fantastic Deus Ex: Human Revolution. Unlike the likes of Assassin's Creed or Call of Duty, it's managed to stay away from regular, yearly iterations.
Although it's releasing five years later, the new game picks up right where Human Revolution left off. We've played the first few hours of Deus Ex: Mankind Divided on the Xbox One and this what you need to know before parting with your money.
(Also see: Deus Ex's Gameplay Director on Managing Complexity and Player Choice)
You don't need to play previous games
Even if you haven't played the original Deus Ex or Human Revolution you'll be fine tackling Mankind Divided. There's a 12 minute video in the game's Extras that recap events prior, which is a convenient way to get up to speed with what happened in the earlier game. Though if you do have the time, you'd do well to play Deus Ex: Human Revolution Director's Cut to soak up all the lore and detail to get a better idea about the series.
It looks great
With Mankind Divided, the series has opted for a white and grey colour palette, and it looks refreshingly different. From the gritty streets of Prague to dilapidated hotels in Dubai, the strong, well-defined art direction stands out. Being the first game in the series running on Square Enix's Dawn Engine, it's quite the looker, even on the Xbox One. While games in the series haven't traditionally been known for their visuals, Mankind Divided seems to change that. Suffice to say, we can't wait to see how it looks on a powerful PC.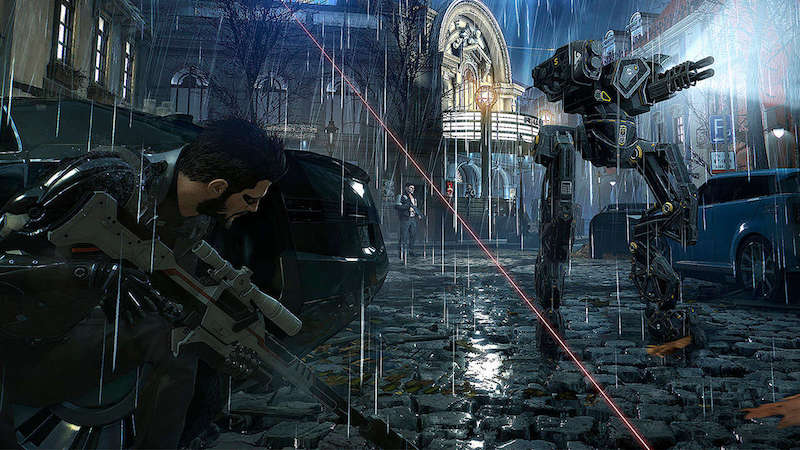 (Also see: Deus Ex: Mankind Divided - All We Know)
The gameplay is what it should be
The strongest point of the franchise has been its open-ended nature of gameplay. There are several ways to finish an objective. From pure stealth to dialogue or simply brute force, all of these are present in Deus Ex: Mankind Divided, with some interesting additions. One interesting feature is that the game's power-ups, or augs as they're called, can be balanced. What this means is, you can switch out one for another, adding a welcome level of complexity that the prior games lacked. Even the gunplay has been improved, making running and gunning a feasible option from the start.
Options galore
Mankind Divided can be moulded into an experience of your choosing. Be it the scale and size of your health bars to a range of control options ranging from traditional FPS button mapping to the game's own bespoke control scheme, there's enough ways to play it how you'd want to, even on consoles.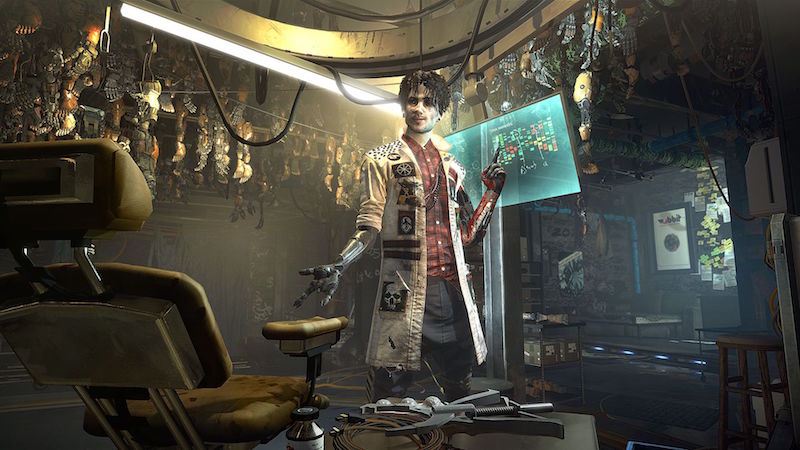 (Also see: Deus Ex: Mankind Divided Director On Reinventing the Series and a New Gameplay Mode)
But it's not perfect
For all the positives of our initial impressions, there are some niggles with Deus Ex: Mankind Divided. The loading times are surprisingly long and there are some graphical inconsistencies with menu elements popping up long after they should. Also, the sparse number of non-playable characters and somewhat smaller environments don't make feel like this is a game from the current generation. Perhaps this changes as the game opens up, as does the story, which at this point in time, seems to be a bit of a slow burn.
Our time with Deus Ex: Mankind Divided was more good than bad, and it will be interesting to see how the full game shapes up. Look out for our full review sometime next week.