While most of the attention these days is on the release and reception of No Man's Sky, there's another long-awaited game that's out this August. It's the fifth instalment in the cyberpunk thriller first-person stealth game franchise, Deus Ex: Mankind Divided. The game takes place in 2029, two years after Deus Ex: Human Revolution's Aug Incident, in which swathes of augmented people turned violent owing to psychosis brought about by computer hacking, and you're once again playing as Adam Jensen.
That incident - which began in a place called Panchea - resulted in millions of deaths no matter which of the three endings players achieved at the end of Human Revolution. Now, in a world that finds itself divided by prejudice and fear against the augs [augmented people], followed by the governments of many countries putting in totalitarian measures, you will need to deal with the fallout of the incident, the various factions that arose out of it, and stop the ones that are using this scenario for their own ends.
"There's also some mystery as to what happened to Adam in between games, but players will be able to discover more [about that], especially with a side quest early in the game," developer Olivier Proulx told News Australia in an interview.
Jensen is a a corporate security specialist and he first appeared in Human Revolution, where he gets critically injured in a terrorist attack and his limbs have to be augmented [replaced with cybernetics] to prevent him from dying. The primary mission initially is to investigate the attack on Jensen. As things start to unravel though, he realises that the conspiracy is much bigger than he expected and might affect all of humanity, with alarming consequences to follow. In Mankind Divided, Jensen is a full-blown covert agent who has access to a bunch of new augmentations and top of the line weapon channels.
Eidos Montreal's gameplay director Patrick Fortier noted that Jensen is an evolved character now. "He knows he's augmented, and that he's a weapon, so we have to think about how we translate that into gameplay," he added.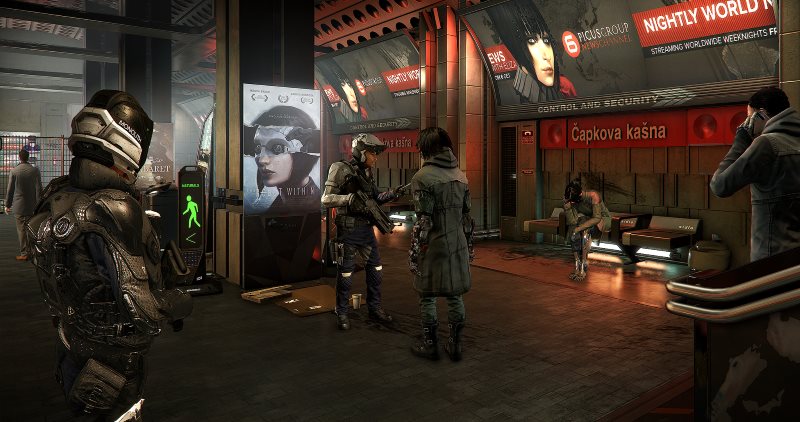 From Detroit to Prague, doing more of what worked
Developer Eidos Montreal has said that it has tried to involve more of what "worked well" last time around. So even though Mankind Divided's Prague - where most of the game will be located - will be far from an open-world adventure, it will be much denser than the previous game. For instance, you can walk into Prague's subway system and select a new location available to you. Mankind Divided will also take you to different locations around the planet, such as Dubai.
The game will also have more augmentations as previously mentioned, and their availability will also be affected by the choices you make within the game. Speaking to Gadgets 360, gameplay director at Eidos Montreal Patrick Fortier said: "We don't want players to have a fully upgraded tree by the time they finish the game. This takes away the idea of choice and consequence.
"You're going to get 60 to 70 percent of the augmentations depending on how you play and if you do side quests and things like that." While Jensen has a bunch of new augments that you will be able to make use of, you will need to keep his body heat level in check. Once you use one of his experimental augments, you will need to use a consumable item to get your energy back.
The third thing Eidos has doubled down on is the aspect of social interactions with richer dialogue trees, which causes development hiccups and also connects into boss fights, a sticking point with Human Revolution.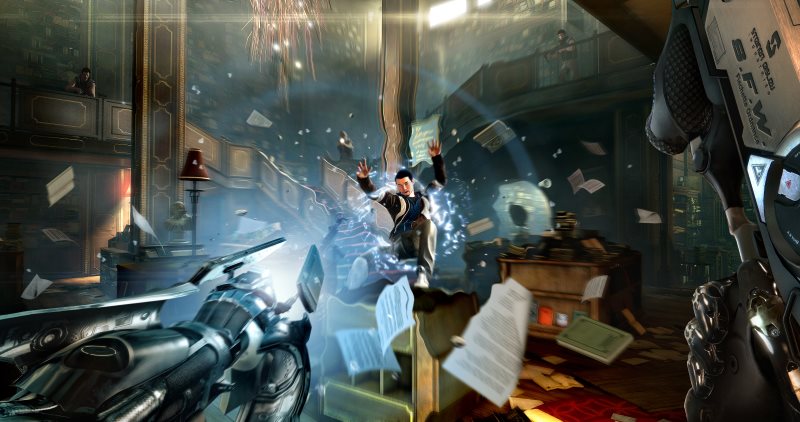 "You could be writing a scene which is a two minute conversation when you play it, but the script is 20 pages long because we have to take into account all of the branches and all of the dialogue that might have been heard, or not heard," executive narrative director Mary DeMarle told Rolling Stone in an interview. "That takes a lot of time and a lot of fine-tuning."
As for changing boss fights, Fortier spoke at length about it with us. "We're fully supporting a game where you can go non-lethal all the way from beginning to end. As I like to say, bosses are people too. So that includes them," he said. "On the way prior to starting a classical boss fight, maybe you've talked to some people who have given you information or items that may be useful against the boss and give you different possibilities on how to take on that encounter. So your full exploitation of the social path gave you some abilities to deal with the encounter."
Expanding horizons and scope
The development team has spent considerable time on side-missions, and people who have played the game have noticed that they are sometime as complex as the main story itself. Moreover, Eidos wanted to ensure that players of all levels would have a great time with the game, which is why it has reworked "the tutorial aspects of the game", that is, the starting mission which takes place in Deus Ex's Dubai, and even tweaked the order of the early storyline missions.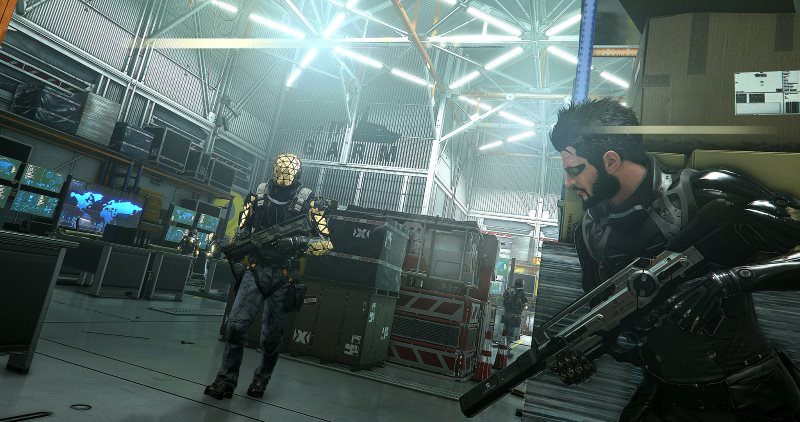 "We also wish that new players will try the franchise for the first time, and we have built some specific features for them; we have a Human Revolution story recap, tutorial options, improved combat gameplay and adapted control schemes to ease newcomers into this outstanding franchise and into our world," Proulx added.
In development for five years, Deus Ex: Mankind Divided is set for a worldwide launch on August 23 for PlayStation 4, Xbox One, and Windows PCs.
Are you planning to get your hands on Deus Ex: Mankind Divided at launch? Let us know in the comments below or tweet to us @Gadgets360 with #DeusEx.