It's no surprise that Call of Duty: Black Ops 3 raked in $550 million in its first three days. The latest sci-fi military shooter from Treyarch is crammed with content. From a generously long single-player campaign, a charming Zombies mode, and multiplayer, there's something for everyone.
Our review of Black Ops 3 was based on the PlayStation 4 version of the game, which we found to be pretty stable performance-wise, so we decided to take the PC version for a spin.
(Also see: Call of Duty: Black Ops 3 Review)
What we noticed was that Treyarch has included a lot of options for you to tweak and consider. From being able to set its texture and lighting quality, to allowing for downsampling - the ability to render games at 4K, and to then project them at 1080p for a higher quality image - there's a lot you can tweak to ensure smooth performance. The extensive amount of options come in handy in case of crashes and poor performance, which many seem to be facing even with 8GB of RAM.
In terms of minimum specifications, Black Ops 3 calls for an i3-530 (2.93GHz), 6GB RAM, an Nvidia GeForce 470 or AMD Radeon HD6970 1GB video card, and 60GB of hard drive space. Treyarch has not given a recommended specification for the game.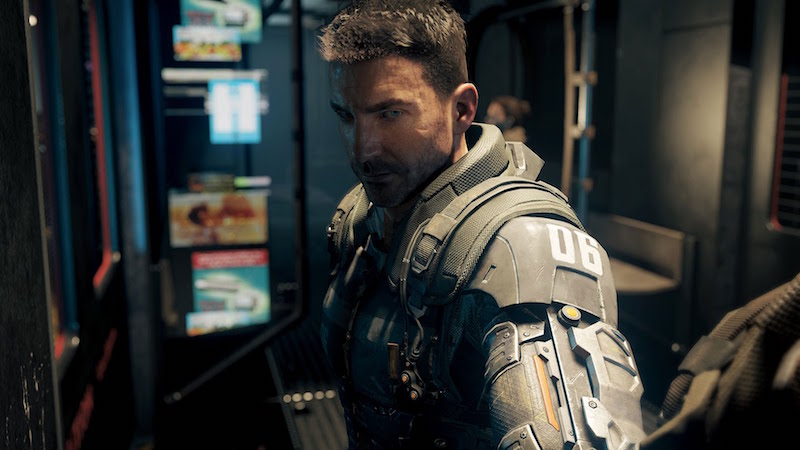 Our test machine consisted of an i5 3470 processor(3.2Ghz), 16GB RAM, Nvidia GTX 980Ti, Asus PB279Q monitor and a 500GB SSD on Windows 10. On firing up Black Ops 3's campaign it defaulted to the highest possible settings ('Extra', as the game calls it) at 3840x2160 pixels. However, the performance at these settings was lackluster. We averaged around 30 frames per second, which is lower than what we were able to get with other shooters such as Star Wars Battlefront.
(Also see: Call of Duty: Black Ops 3 - Everything You Need to Know)
To be fair, Black Ops 3's single-player campaigns have a lot of action and are a lot busier than most games. The added visual fidelity brought on by enhanced lighting and textures ensured that we chugged along at a steady 30 frames. It's not ideal but it was enjoyable all the same. Dropping down to High settings, one rung below Extra, we noticed an immediate and welcome bump to 40fps.
Although there's a discernible difference in image quality, with sharper explosions and foliage at the highest preset, going a step down is not a deal breaker by any means. If you're not as fussy about resolution, then you'll find Black Ops 3 to be a whole lot more enjoyable at 2560x1440 pixels or even 1920x1080 pixels. The former peaked at 90fps with an average of 70fps, while the latter saw us maintain a slick 85fps, hitting a high of 125fps; in both cases, with all the other visual settings at the highest level.
We also tried downsampling the game, from 4K to HD (1920x1080 pixels). Opting to render Black Ops 3 at 4K and projecting it at HD, resulted in excellent image quality that was better than what we got at the native HD pixels setting. Granted there was a penalty in terms of frame rate, effectively halving what we achieved at the normal HD resolution, but it's a great option to eke out better visuals at a lower resolution.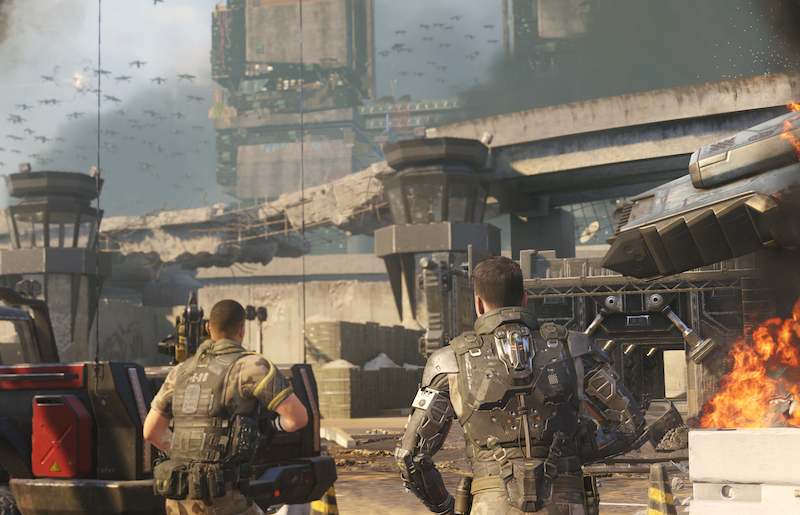 As for the overall experience? It was surprisingly trouble-free. While some users have been reporting crashes and stuttering on the game's Steam Community page, we didn't face any of these issues in our playthrough. Downgrading to 8GB of RAM did result in some stuttering and crashed our game five minutes in, but the latest patch has rectified this. It's nowhere close to how poorly Batman: Arkham Knight was at launch, and stands to get better, as Treyarch is already rolling out updates to fix any possible issues.
(Also see: You Will Need a PC, PS4, or Xbox One to Play Black Ops 3 Single-Player)
Compared to multiplayer on the PS4, connecting online and finding a game was seamless on PC. Not once did we face an error stating a failure to find to a match, making it a surprisingly pleasant experience. Needless to say, both image quality and frame rate on the PC trumped what we got on the PS4 by a large margin, even reducing the settings to medium on our machine.
With the promise of support for user-created modifications and mapping tools due in 2016, it's hard not to recommend Black Ops 3 on PC over other platforms. If you have the hardware capable of running it, then picking the PC version is a no-brainer.