Another year, another Call of Duty game. Based on what's been teased about the latest entry in the first-person military shooter series, developer Treyarch has ensured there's enough to keep you interested. Here's what you need to know about Call of Duty: Black Ops 3 before it's out on November 6.
The campaign is huge
Early impressions indicate that it's twice the length of your standard Call of Duty campaign, clocking in at around 15 hours. It will be interesting to see how Treyarch manage to maintain the intensity and pacing of a story this long. As an added bonus, every mission is unlocked from the outset, allowing you to check them out in any order you choose.
(Also see: Need for Speed, Call of Duty: Black Ops 3, Fallout 4, and Other Games Releasing This November)
Black Ops 3 is primed for e-sports
Much like how Microsoft and Sony are putting efforts into making their games appeal to the competitive audience, publisher Activision too has no qualms about expanding Call of Duty's e-sports appeal. Our brief experience with Black Ops 3's beta showed off a fast-paced, well-balanced game with some interesting traversal and weaponry options. Whether this holds true post-launch remains to be seen, though it was an obvious improvement over last year's Call of Duty: Advanced Warfare.
The most PC-friendly Call of Duty in recent memory?
The PC audience for Call of Duty has always been a difficult bunch to please. Now even more so considering other big titles like Batman: Arkham Knight have had a deluge of issues at launch that persist to this day. Thankfully Treyarch seem to understand this, with a relatively low entry barrier to play it on PC. The minimum system requirements for Call of Duty: Black Ops 3 are as follows:
Operating System: Windows 7 64-Bit / Windows 8 64-Bit / Windows 8.1 64-Bit
Processor: Intel Core i3-530 @ 2.93GHz / AMD Phenom II X4 810 @ 2.60GHz
Memory: 6GB RAM
Graphics: NVIDIA GeForce GTX 470 @ 1GB / ATI Radeon HD 6970 @ 1GB
DirectX: Version 11
Network: Broadband Internet connection
Sound Card: DirectX Compatible
Also, Black Ops 3 will eventually support user created modifications such as maps and the ability to create your own game modes as well as Unranked Dedicated Server Files so you can run servers with modded content anywhere you choose. This could possibly be the most PC-friendly release in the series in recent memory.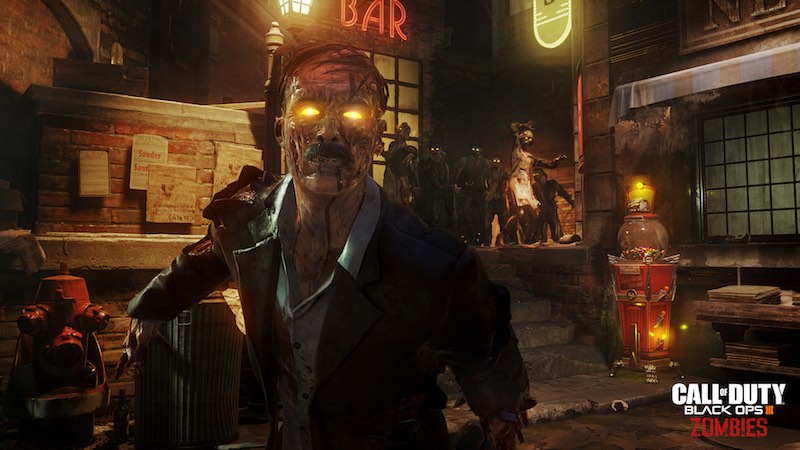 (Also see: Call of Duty: Black Ops 3 Now Up for Pre-Orders in India)
It's on the PS3 and Xbox 360 as well, but not entirely
We were surprised when Activision initially announced that Black Ops 3 will be making it to last-generation consoles. Our elation was short-lived when the company announced that the game's campaign would not be available, citing that "The ambitious scope of the 1-4 player coop Campaign design of the PS4, Xbox One, and PC versions could not be faithfully recreated on old generation hardware."
So if you're on the PS3 or Xbox 360, you'll get a digital code for the first Black Ops game, multiplayer, and Zombie mode.
A tale of two Zombie modes
Black Ops 3 is also bringing back the critically acclaimed Zombies mode. It has you fighting waves of undead hordes as with up to three friends or AI. This time around it features two stories. One is titled as Shadows of Evil and the other is called The Giant. They tie in to the Zombies storyline of Black Ops 2 and feature characters voiced by top-notch talent such as Jeff Goldblum, Heather Graham, and Nolan North.
Are you looking forward to Call of Duty: Black Ops 3 or are there other games you're looking to check out this November? Let us know via the comments.