Whether you're preparing for your Thanksgiving dinner or you're wondering what that is, exactly, gamers around the world know that Black Friday and Cyber Monday are big days for picking up deals. And across all the major gaming platforms, we saw a lot of deals, but of course, not all of them are worth checking out.

Many games are being discounted, but how many of them are worth your time, and the little money that they are asking? Don't worry, we picked out 10 great options that are definitely worth trying, so read our list and you'll know how to make the most of Black Friday and Cyber Monday.
1.
Shadowrun Returns
Shadowrun Returns is what happens when orcs, elves, sci-fi, and cyberpunk merge for a gritty role-playing experience. It sports an amazing story, tactical gameplay, and 20-odd hours of gaming goodness.
Android (approximately Rs. 180, usually Rs. 300)

iOS (Rs. 190, usually Rs. 300)

Steam (approximately Rs. 185, usually Rs. 930)

2. AaaaaAAaaaAAAaaAAAAaAAAAA!!! (Force = Mass x Acceleration)
AaaaaAAaaaAAAaaAAAAaAAAAA!!! (Force = Mass x Acceleration) actually had its debut on the PC, but the iOS version is the one to play. Simply because descending from the heavens at breakneck speeds to land in safety (with the help of a parachute along the way) makes for a more immersive experience on iDevices. At 75 percent off, there's no reason not to. The game is available for Android too, but there's no deal on it on Google Play.
iOS (Rs. 60, usually Rs. 240)

Android (approximately Rs. 180)
3.
Soulcalibur
One of the best fighting games ever is now playable in the palm of your hands. Everything we know and love from the Dreamcast original has made its way to the Android version to the point where the button layout is just as it was. What makes this sweet hit of nostalgia better? The big, fat 65 percent discount of course. For iOS users, the app is still available at full price unfortunately.
Android (approximately Rs. 240, usually Rs. 692)

iOS (Rs. 920)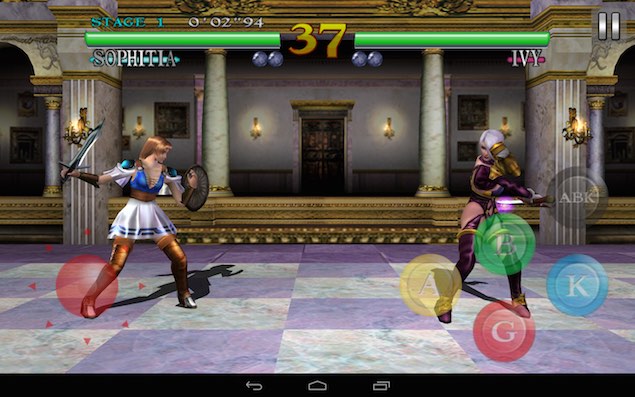 4.
Alien Breed
While not related to the seminal Alien movie series, this top-down shooter has you decimating creatures not too dissimilar to the brutal xenomorphs from franchise. There's an option to play it with enhanced graphics or if you're feeling nostalgic, you can blast through its many levels as it looked like when it first released in the 90s. It's a tense affair much unlike most mobile games which makes for a welcome change of pace. The game is also available on iOS at the same price, since last year.
Android (Rs. 66, usually Rs. 300)
iOS (Rs. 60)
5.
The Evil Within
Though this top-notch horror game has been available here from day one, the price left a to be desired especially on PC where it cost a ridiculous Rs. 2,999. Fans of gruesome horror and gore however, can pick it up for a lot less what with being $20.39 (around Rs. 1,261) on Steam for a limited time.
Steam (Rs. 1,261, usually Rs. 3,710 on Steam and Rs. 2,999 at retail)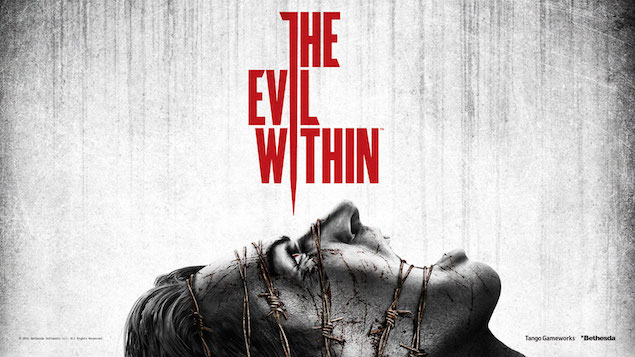 6.
Lords of the Fallen
Fun fact: Lords of the Fallen never made it to India officially simply because it was deemed too expensive to bring in. Thankfully you can enjoy all the action role-playing goodness from the same people who brought us The Witcher 2 for the low,low price of $29.99 (around Rs. 1,855) on Steam.
Steam (Rs. 1,855, usually Rs. 3,092)
7.
Titanfall
This frenetic first-person shooter featuring giant robots, wall-running and a heady dose of sci-fi launched to critical acclaim early in the year. It received a fresh lease on life a with the co-operative, Frontier Defense mode released around a month ago. And like most things video games, if you hadn't bought into the hype now, you've been rewarded with a suitably reduced price. Calling down mechs from the sky is Rs. 374.75 only.
Origin (approximately Rs. 374, usually Rs. 1,499)
8.
Command & Conquer: The Ultimate Collection
With over 17 games spanning the original Command & Conquer all the way upto Command & Conquer 4 Tiberian Twilight, and a compilation of the series' best music to boot, Command & Conquer: The Ultimate Collection is a must-have for any fan of real time strategy. It might not be the cheapest release on the list but the sheer number of games make it the one with the most value.
Origin (approximately Rs. 499, usually Rs. 999)
9.
Deus Ex: Game of the Year Edition
Deus Ex has you as a government agent fitted with a slew of cool nanotech out to uncover a conspiracy like no other. Sure it might sound rather cliched but you'll soon find yourself engrossed in one of the best games ever. Sure it might be close to 15 years old but it's still extremely fresh to play thanks to smart design and great gameplay. If you haven't played this classic, now is as good a time as any.
Steam (Rs. 216, usually Rs. 432)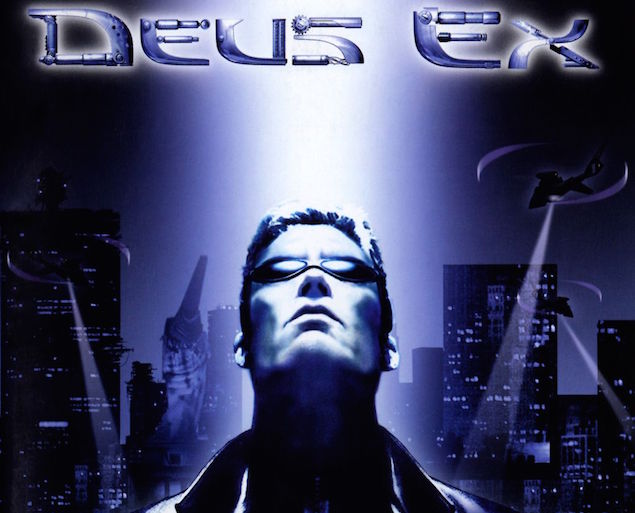 10.
Diablo III and Diablo III: Reaper of Souls
Blizzard's yearly sale will ensure you defeat evil at 50 percent off. It's rare to see Diablo III and its expansion, Reaper of Souls at a discount. The game has come a long way since its horrific disconnection issues at launch to the point where there simply is no other hack-and-slash role-playing game that comes close to it. It's amply supported by generous content patches which make it an exceedingly fun romp even if you haven't played the earlier games in the series.
Diablo III (Rs. 1,237, usually Rs.2,474)

Diablo III: Reaper of Souls (Rs. 1,237, usually Rs. 2,474)
Saw a deal you can't resist? Found a deal somewhere else that people should know about? Let us know via the comments.
Also see:
Black Friday Deals: 10 Paid iOS, Android Apps Gone Free
Black Friday Deals: 10 Great App Deals for Android and iOS

Affiliate links may be automatically generated - see our ethics statement for details.