After an excruciatingly long delay, Batman: Arkham Knight is finally out. Gotham City seems to have gotten into the habit of needing to be rescued from psychopaths and super villains who have decided to turn it into their personal playground. It's up to you, as the caped crusader, to bring things back to normal. Speaking of normal though, the PC performance of Arkham Knight was anything but. So much so in fact that we would recommend that you don't buy the game. Surprised? Read on to find out why.
Even installing the game was a mess
The Witcher 3 and Grand Theft Auto V showed that some developers do have the PC gamer's interests at heart. But Rocksteady, the creator of the Batman Arkham series, isn't one of them. First of all, there was a delayed preload on PC that ensured fans of the series on PC would have to wait until a day before the game's release to download over 33GB in order to play it at launch. Too bad if you have poor Internet connectivity.
(Also see: The Witcher 3 on PC and PS4 - Everything You Need To Know)
In addition to this, the minimum system requirements for the game were bumped up at the very last moment. Throw in the not so endearing performance of Batman: Arkam Origins and Batman: Arkham City on PC and you have enough red flags not to bother at all with Batman: Arkham Knight.
PC options were gimped and performance was poor
If you were expecting the level of graphical options like The Witcher 3 or GTA V, you won't find it here. You can merely choose the texture and shadow options you'd want from low, normal, and high. And if you use an Nvidia card that supports the GameWorks proprietary tech, you can turn that on. Effects like light shafts can be enabled as well, but at a severe performance cost.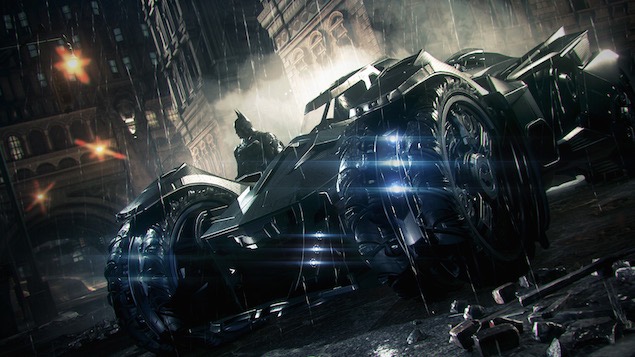 On our test PC consisting of an Intel Core i5 3470 at 3.2GHz, 16GB RAM, and an AMD HD 7950 3GB (with the new beta driver for the game installed), we managed to get between 24 and 30 frames per second at normal detail. On this machine, the game is just barely playable. Gliding around the world of Gotham was fraught with texture pop-in and more often than not, the game would slow down unexpectedly. It was the same when using the Batmobile to race from one mission to another. All along the way, each and every surface sported jagged edges; the anti-aliasing or lack thereof, is appalling.
(Also see: We Played GTA V on PC, Here's What You Need to Know)
Buildings and roads would pop up as if we've magically traversed across the DC Comics equivalent of Platform Nine and Three Quarters, making us believe that there was a (not so) magical world that populated itself while we traipsed around. It felt like we were playing an early, first generation multiplatform Playstation 3 game, complete with toned down weather effects that don't look anything like they do on the PlayStation 4 or Xbox One.
But it's the PC! Surely there's a way to improve performance?
Until Rocksteady work with Nvidia and AMD to fix the subpar performance, you can edit the game's configuration files to uncap the frame rate to 60 frames per second. We tried this but noticed that the game performed even more erratically; hitting around 40 frames per second at times, but then going down to the mid-20s felt even more jarring.
And if you'd assume this was just on AMD, think again. Nvidia card owners have had similar issues as highlighted by this discussion on popular gaming forum, NeoGAF.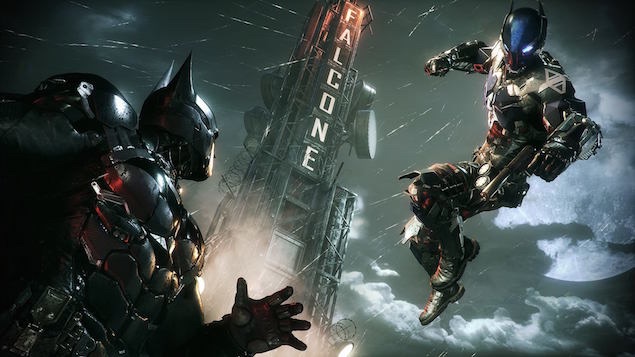 Batman: Arkham Knight uses Unreal Engine 3, which is the same engine that powered a countless number of games on console and PC last generation, so it's disheartening that Rocksteady and publisher Warner Bros. Interactive have given the PC version such poor treatment considering that the technology is extremely mature at this point.
Buy or skip?
For now, we'd strongly recommend avoiding Batman: Arkham Knight on PC. The console versions seem to be the way to play it at this point in time, if our brief experience with the Xbox One version was any indication. Stay tuned for our full review later this week.