It's been one year since the Sony PlayStation 4 hit the shelves in India. If you're a hardcore gamer then you probably bought the system as soon as it became available, but not everyone wants to be an early adopter. Now that the first line of bugs and issues has been sorted out, is the PS4 a good buy today, or should you wait longer still?
We take a look back at a year where Sony fixed some of the issues with the console and game distribution, thrown in our first-hand experience of owning the PS4, and look at the road ahead to tell you if this is a good time to pick up the PlayStation 4.
Launched, but rarely available
Two weeks after the PS4 was available, Sony emptied its stock of 4,500 units completely. If you weren't amongst the lucky few who got a launch unit, you faced a long wait to buy one because the consoles now needed clearance from the BIS before they could be sold.
After a five month wait, the console finally made its way back to the market around the release of Infamous: Second Son, and today, Sony claims to have gotten things back on track, saying that it plans to sell 50,000 PS4s before the end of this commercial year.
For gamers though, the problem has not just been getting the console, but also the games. For some months after the launch, it was impossible to find Sony first-party games in the country.
"It's pretty much clear that with parallel imports, the market is being served," PlayStation India head Atindriya Bose said in an interview last year. "But if the business has to grow it needs a managed channel. And that can only happen once the market is completely de-clogged."
With larger numbers of PS4s coming into the country, Sony announced in November that it will distribute its own games here, cutting down on delays in distribution, starting with LitteBigPlanet 3 and Driveclub in December 2014.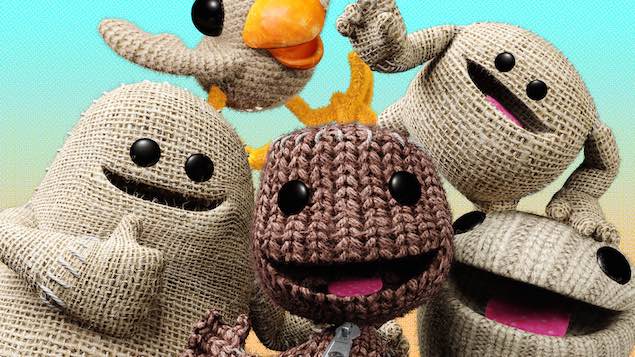 The latest installment in LittleBigPlanet, Sony's answer to Mario is not available at retail just yet unless you bought a new console.
But neither LittleBigPlanet 3 nor Driveclub were seen at retail that month or even right now - unless you bought a new console, which came bundled with those two games (along with The Last of Us Remastered). Early adopters who were looking to buy copies of either game were left with the choice of either downloading them (which means using around 30GB of your data plan) or paying a little extra to get it from a grey market importer.
One year after it was launched here, the PS4 is available in abundance but games are yet to make an appearance. Store staffers say that logistics issues caused by Sony's overseas offices being closed for the Christmas holidays are to blame. They add the situation should change by the end of this month.
One year with the PS4
We were among the early adopters of the PS4, and have spent a year with the console. Its sleek rhombus design looks great, and even after a year of constant use the optical drive doesn't make much noise. The PS4 has a part glossy and part matte finish which looks distinctive, but we've found that it also picks up a lot of dust and worse, the glossy section is also very prone to scratches. One year down the line, our PS4 certainly doesn't look as good as new.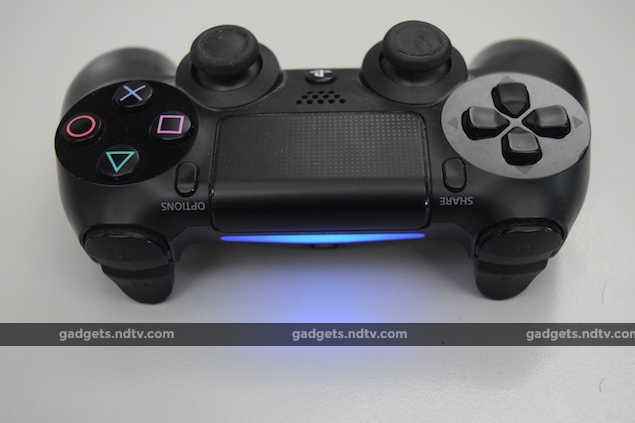 The DualShock 4 controller (DS4) holds up well, but here too dust is a concern despite the matte finish. The analog sticks have a well-worn feel about them with very slight peeling. Having survived several falls (and one ill-aimed attempt at throwing it on the ground in frustration) it's surprisingly durable. It looks like it will last longer than the PS3 controller did for us. However, unlike the Xbox One which uses removable batteries in the controller, the PS4 is using a rechargeable battery built into the controller, and one thing we've noticed is that, as it happens with rechargeable devices after a while, the battery life has gone down, from 8 hours to a little over 6 hours.
What about the games?
While logistics have held up the availability of games in India, there are some great titles that have come out in the last one year. That means that unlike an early adopter who waited endlessly for each next game to play, someone buying a PS4 today can actually be picky about the games they buy. Many AAA games and indie titles are available to play now, though you might have to download the games from PSN to actually get them here. While that's an issue, it's a big improvement from the situation one year ago, and the PS4 today has a great selection of games that play incredibly well on the powerful console.
In 2014 we hurled neon bolts at monsters in Infamous: Second Son and Last Light both; held our face in our palms at the sheer lunacy of Killzone: Shadowfall's attempt at telling a story; got charmed to bits by Transistor; and conquered space in Destiny, and hell in Diablo III.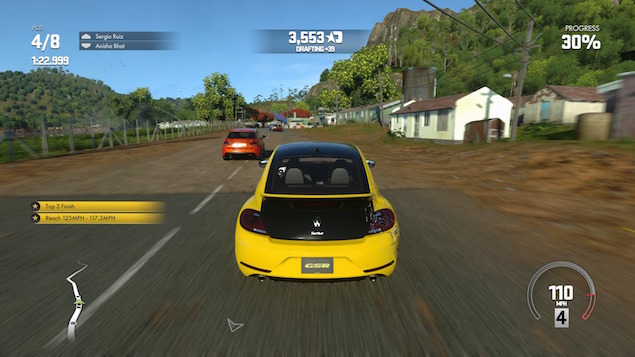 Another game that really stood out for us was Driveclub. It had a rough launch with its online elements being unavailable for some time, but today, it's been patched and just about every aspect of the game has been improved. The result is a glorious celebration of cars with arcade style controls and gorgeous visuals. We'd consider this game reason enough to buy a PS4, though if you don't like racing games, then you're better off waiting for some more time, until other exclusives like The Order 1866, Bloodborne, and Uncharted 4 release.
We're also happy to report that despite the fact that consoles are steadily becoming more and more like home computers, the PS4 has shown no signs of slowing down in one year. The menus and general usage remains smooth, as do the games, making it a joy to use.
That's partly also because of the sheer simplicity of the user interface - you're never going to find yourself buried in menus and the important things you need are all usually just one button away. The PS4 was fast enough at launch is surprisingly stable and just as speedy despite the slew of updates it has received in the last one year.
What's still missing?
The PS4 was a powerful console with some impressive features when it launched. After having it for one year, we've only seen it get better. While the hardware has held up really well in the face of extensive daily usage, there are some changes we'd like to see in the coming months.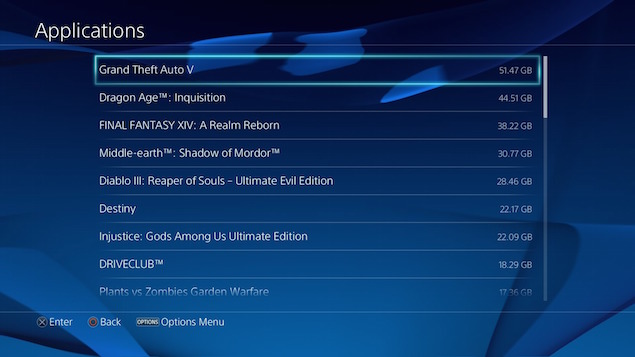 As you can see, games take up a lot of space on the PS4. More storage options please.
While the PS3 was a real media hub, the PS4 launched with few of those features. System updates allowed for playing music from a USB drive, YouTube support, but very little else. It would be nice to watch videos or stream them from other devices onto the PS4 like it's possible with the PS3. It would also be nice if Sony could allow external HDDs to be used for game saves, the way the Xbox One does. Though you can replace the internal hard drive, doing so means you'll have to download or install all your data again due to the absence of a backup utility.

(Also see: How to Add an External Hard Disk to Your Xbox, PS3, or PS4)
Furthermore, features like Share Play rarely work as they should. In theory it lets two PS4 users play the same game over the Internet, wherein the game's owner streams it to his friend. In practise, it ends ups throwing up disconnection errors, even with extremely fast Internet connections.
Should I buy it?
One year down the line, the PS4 has improved in terms of functionality and in terms of games available. The hardware is still holding up well in the face of heavy daily usage. Sony claims it is fixing its distribution issues, and if you're a new buyer, there are plenty of amazing games from 2014 to choose from while the company gets its act together.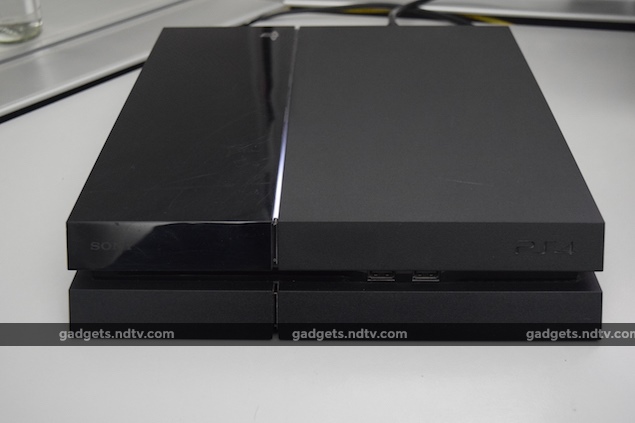 Despite that, we still think most people who are not early adopters or people who see themselves as hardcore gamers should delay their purchase for a little longer.
(Also see: Why You Probably Shouldn't Buy the Xbox One or PlayStation 4 Just Yet)
There's still room for improvement on some fronts, and two of the biggest exclusives - The Order 1866 and Bloodborne - will release soon. At that point, you could have a chance to get them bundled with the console for a better deal, and by then Sony might have also sorted out its distribution issues.
While the PS4 has gotten better with age, it's still got room to go and if you can wait, we think you should.